Monday, 11/22/2021 10:00 AM (GMT+7)
In the mountain range of Bac Son, there are many small streams of water that never end, they combine to form a waterfall about 100 m high, flowing through 3 rock layers. Visitors can bathe right at the foot of the waterfall.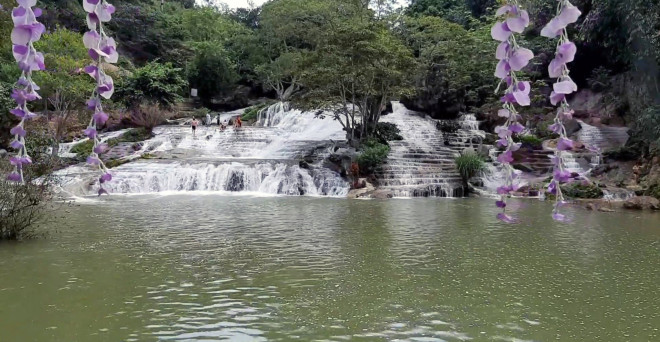 It is estimated that the waterfall is about a hundred meters high, flowing through three layers of rock. Coming here, you will be immersed in the fresh cool water with the sound of birds chirping, the waterfall roaring and the majestic mountain scenery.
Dang Mo Waterfall is located in Binh Gia district, Lang Son province, year-round spills over the rocky slopes between wild mountains and forests, bringing an extremely poetic and mysterious beauty.
The special thing is that the waterfall is created by many small streams of water flowing from the mountain never ending, in the dry season, the water flow is gentle, in the rainy season, the water flows strongly, sending white foam, echoing throughout the mountains and forests.
Unlike waterfalls in other places, which can only be watched from afar, at the foot of Dang Mo waterfall there is a very comfortable bathing place, visitors can enjoy the water flowing from the mountain, immersing in the fresh cool water with fresh water. The sound of birdsong, the roar of waterfalls and the majestic scenery of the mountains and forests.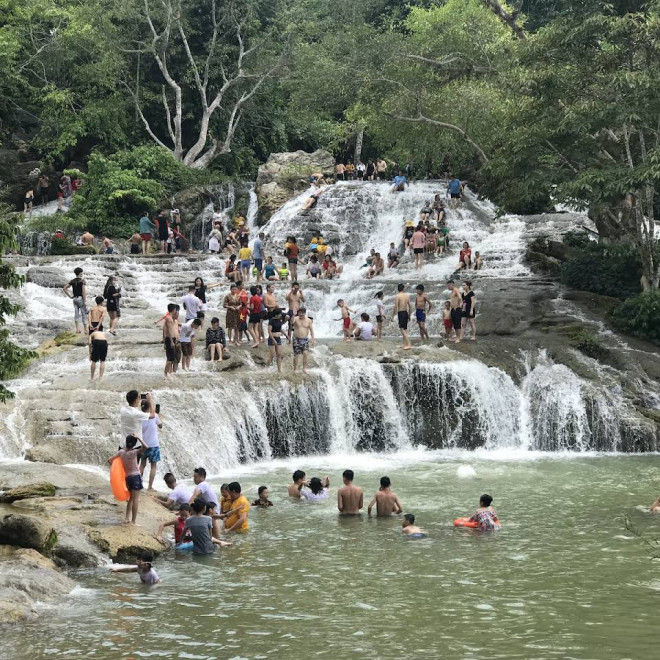 With poetic beauty and its own advantages, Dang Mo waterfall becomes an attractive picnic spot, not only for people around the area but also for tourists, especially on hot summer days or weekends.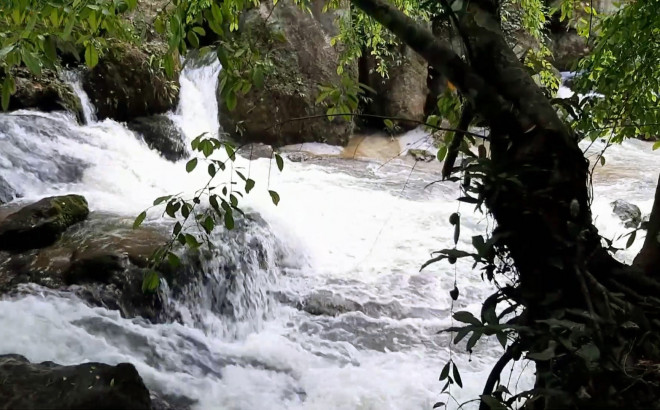 This clear cool water is a combination of underground water sources in the overlapping mountain range of Bac Son rocky arc. The rugged karst terrain, the arc around Dang Mo waterfall is still pristine, only a few shacks were built by the people as a place to look after cars.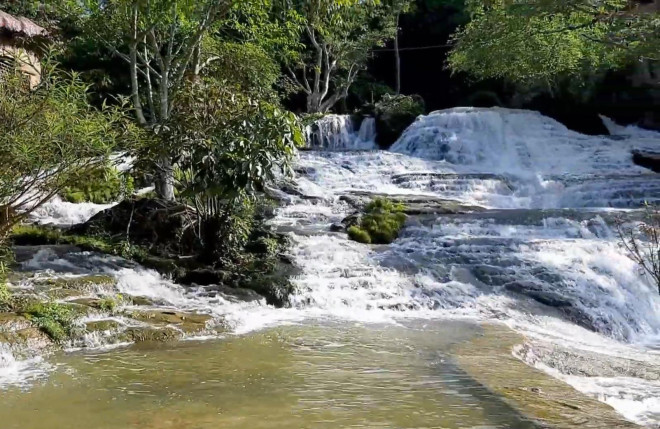 The "natural baths" in the green, ideal for you to immerse yourself in the cool water, and enjoy the fresh, spacious and unspoiled nature.