Inside the house of the adoptive father of his son Phi Thanh Van: Worth 2,000 gold trees, right in the center
Participating in the arts since 1990, singer Doan Truong is known as one of four singers named "Truong" along with Dan Truong, Lam Truong and Van Truong. Currently, singer Doan Truong is no longer active in the art world, but chooses a peaceful and simple life with relatives. The male singer has a close relationship with Phi Thanh Van. He adopted the baby Tan Duc of Phi Thanh Van's family as his adopted son.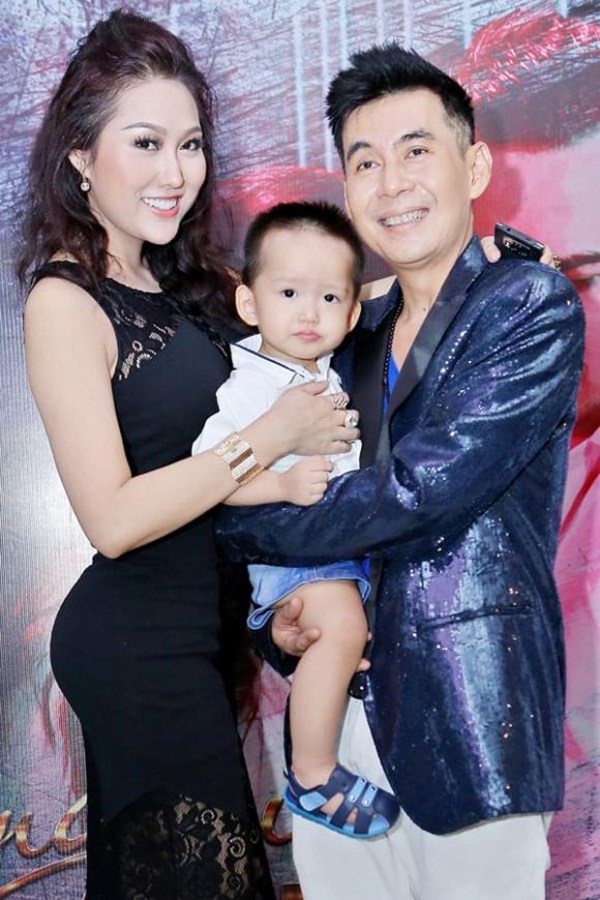 Recently, the program "Knock on the door to visit home" visited Doan Truong's house. Accordingly, singer Doan Truong owns an entire front house in District 3, nearly a hundred square meters wide, worth more than 2,000 gold trees.
On the first floor, singer Doan Truong is used to sell food. The second floor is the male singer's private living space. "The house I'm living in right now is left by my grandparents, built in 1900, 120 years ago. Before, this house was just a four-level house, very shack. My house was very old in those days. poor.
After that, I went to work to have money, so I built it to be beautiful. This house has 4 floors, the ground floor is for rent. My mother, my brother and I each live on one floor and are completely separated, no one is related to anyone."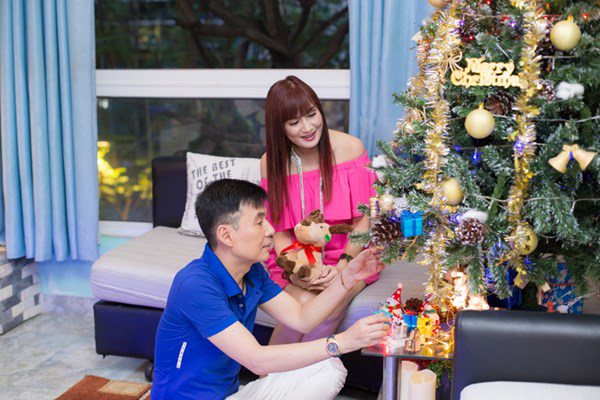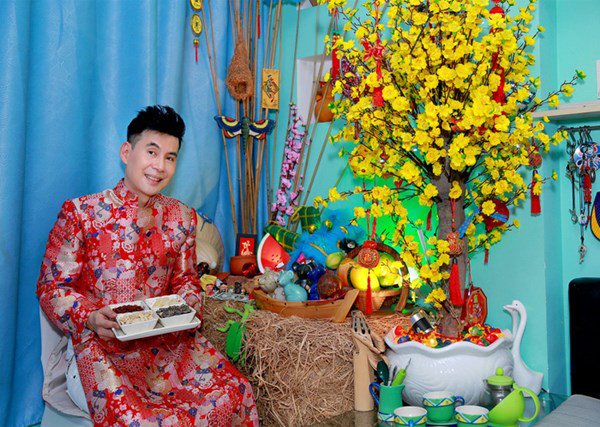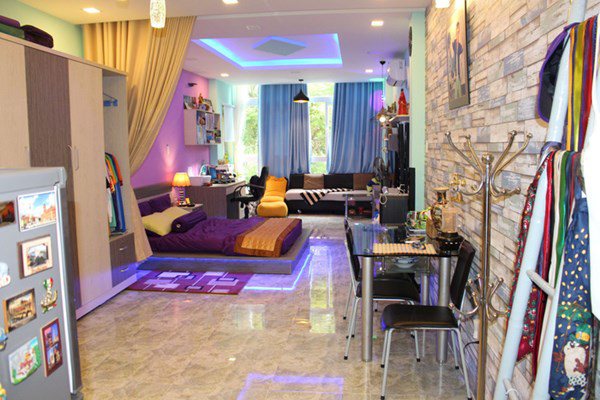 This house is also decorated by Doan Truong himself, buying construction materials as well as selecting equipment according to suitable functions. From the very beginning, he determined that this was a "3 in 1" house for rent, to live and to enjoy, but still had to ensure all 3 criteria: wind-light-water.
Living abroad for a long time, Doan Truong's living place is designed in an open space with a sauna, steam room, bath… right in front of the room.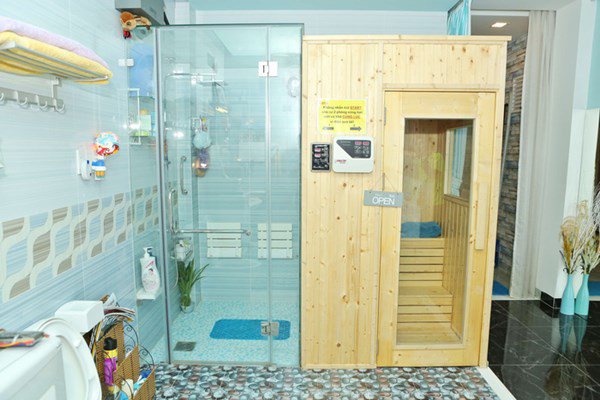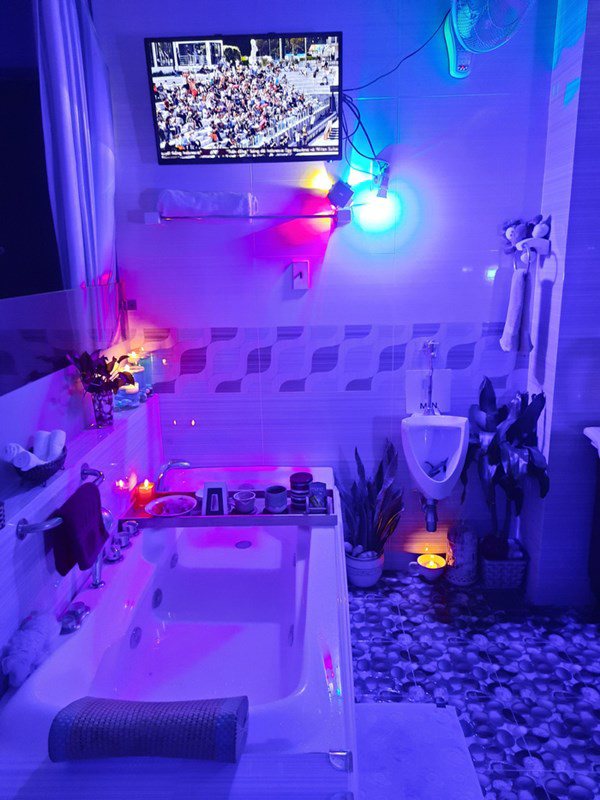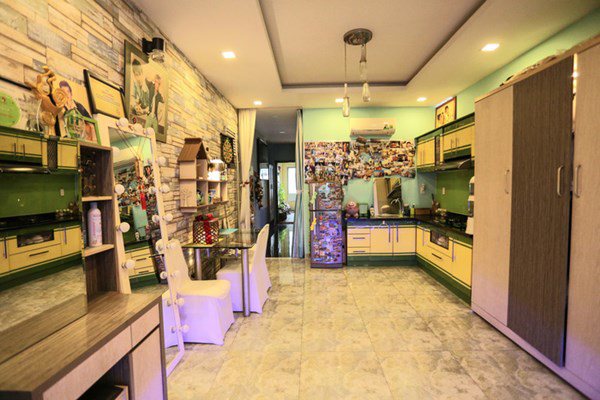 In the house, Doan Truong keeps souvenir photos, newspapers write about his career as well as many other singers: "I also keep in my house many albums containing photos of artists 30 years ago such as Ngoc Anh, Y. Phung, Kieu Oanh, Dam Vinh Hung, Phuong Thanh, Quoc Dai, Hoang Thanh, Cam Van… Any artist who needs photos just visit my house, I keep them all," said the male singer.
Previously, Doan Truong said that he decorated mainly according to feng shui in accordance with the water network for his own living space. The corner of the house that the male singer likes the most is the lake, the aquarium, where you can relax watching carp, three-tailed fish, reading books and newspapers next to the waterfall or the fountains with lights changing colors.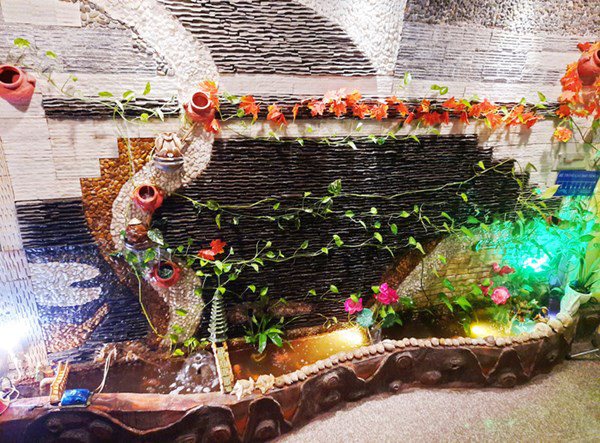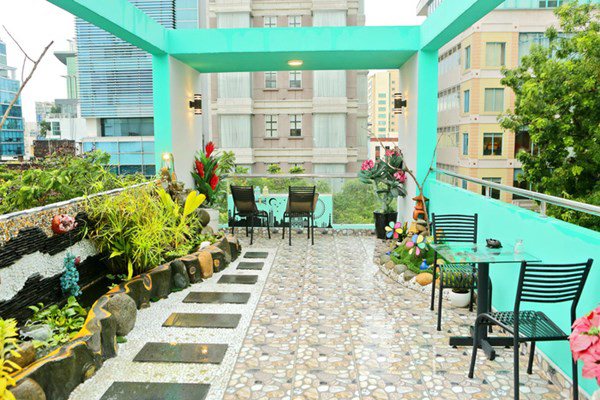 In particular, the terrace of his house has a 5m-long aquarium, this is also a place to meet friends to eat, drink, sing karaoke, 3 drinking tables overlooking 3 different views and a lot of eye-catching ornamental plants.