"One night love" with compatriots and unfortunately got pregnant, the woman received a bitter ending
According to The Paper, both Mr. Zhang Ping and Ms. Liang Ni are in their 30s, have families of their own and are from the same hometown in Ankang city, Shaanxi province, China. On July 10, 2020, Mr. Zhang Ping knew that Ms. Liang Ni also came to Hanzhong City, Shaanxi Province, to work, and immediately offered her a ride. No one expected that this would be the beginning of a series of tragedies.
On the way to Hanzhong, Mr. Zhang Ping and Ms. Liang Ni talked a lot. When night fell, the two had to stop at a motel. Unexpectedly, in the midst of weakness, Mr. Zhang Ping and Ms. Liang Ni had a "one-night stand" with each other. Knowing this is wrong because both are married, so after that, the two have not contacted each other anymore.
No one expected, in mid-August 2020, Ms. Liang Ni discovered she was pregnant. She went to An Khang Hospital of Traditional Medicine and was diagnosed with an ectopic pregnancy. Ms. Liang Ni is convinced that this is Mr. Zhang Ping's pregnancy, so she quickly contacted him to find a solution.
Before this, Mr. Zhang Ping also did not shirk responsibility. Both have agreed to abort the pregnancy. The worrying thing is that it was an ectopic pregnancy, located in the right ovary, so in the end, Ms. Liang Ni had to accept the removal of the right ovary. Mr. Zhang Ping has promised to pay for the hospital fees and compensate her. However, much later, he still refused to fulfill his promise.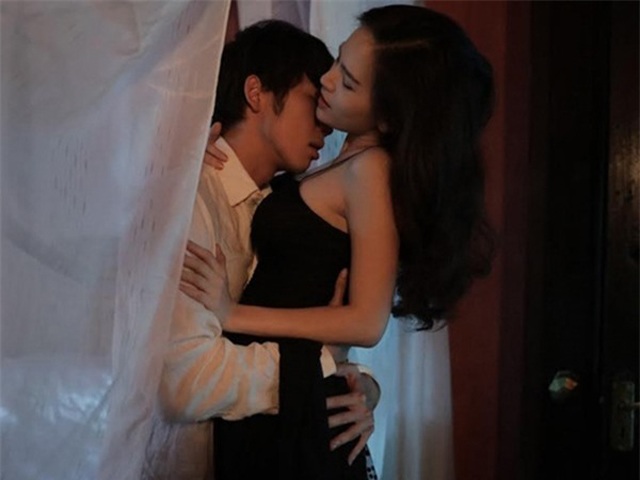 Illustration.
A few months later, the affair between Mr. Zhang Ping and Ms. Liang Ni was discovered by the families of both sides. Unable to accept the fact that his wife "cuckolded", Ms. Liang Ni's husband filed for divorce in the court and took custody of the children. As for Zhang Ping, he was also filed for divorce by his wife.
A series of tragedies happened that made Ms. Liang Ni's life completely turned upside down. She blamed Zhang Ping for causing this, so she decided to file a lawsuit against him, asking for compensation of 165,092 yuan (nearly VND 587 million) in medical expenses and after treatment, 355 yuan (nearly VND 587 million). 1.3 million dong) hospital food allowance and 10,000 yuan (nearly 36 million dong) mental loss fee.
Initially, Mr. Zhang Ping did not accept this claim. He said that the possibility that Ms. Liang Ni could not be ruled out had sex with another person, leading to pregnancy, so he suggested carrying out a DNA test. If the DNA sample matches, he is ready to take responsibility.
By March 2021, the Judicial Assessment Center of Xi'an City, Shaanxi Province, gave the examination results that Ms. Liang Ni's right fallopian tube had a 9th degree defect, other injuries were not clear. .
After that, the court considered and considered that Ms. Liang Ni's sexual intercourse with a man other than marriage was against the law and violated social ethics. However, both Ms. Liang Ni and Mr. Zhang Ping are adults with full civil capacity, so both must be responsible for their own actions. Although Ms. Liang Ni has suffered health damage due to an ectopic pregnancy, there is no evidence that her improper relationship with Mr. Zhang Ping caused this.
Finally, on October 28, 2021, the court dismissed Ms. Liang Ni's lawsuit, ruling that she should not receive compensation from Mr. Zhang Ping, only collecting the case handling fee of 3,808 yuan. (nearly 14 million VND).
Recalling the incident, on November 4, 2021, Mr. Zhang Ping shared: "Because of this incident, my wife and I had to get divorced, and my family was also seriously affected. It can be said that we are both prime ministers. I was wrong and I don't know what to do in the future."