Thanh Hoa: Temporarily suspending Vero Cell vaccination after 3 deaths
It is known that during the COVID-19 vaccination campaign in Thanh Hoa province, phase 16 of 2021, Nong Cong district was allocated about 30,000 doses of Vero Cell vaccine.
According to the plan, the district will inject the second dose for 13,400 people who have received the first dose of Vero Cell vaccine in the previous rounds up to the prescribed vaccination schedule and vaccinate the first dose for 16,500 people who have not been vaccinated against COVID-19 at age. from 18 to 49. When more than 10,000 doses were injected, anaphylaxis occurred.
As of the morning of November 25, there have been 3 deaths after receiving Vero Cell vaccine against COVID-19. Currently, 9 people are still being monitored at Thanh Hoa Provincial General Hospital and 60 people are being monitored at Nong Cong District General Hospital.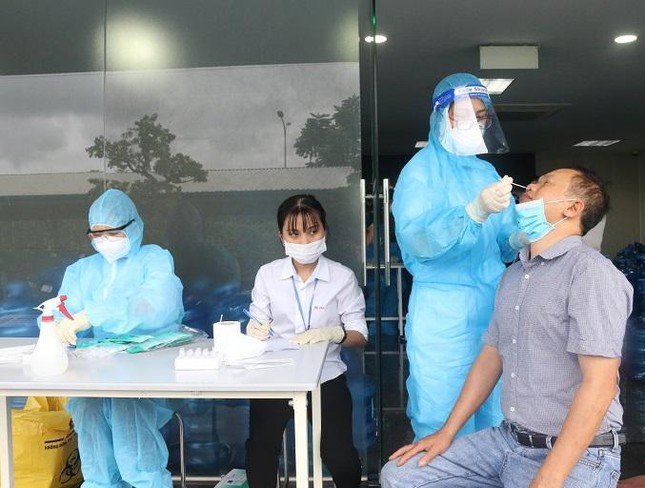 Previously, on November 23, Nong Cong District Health Center organized the second dose of Vero Cell vaccination for workers and workers at Kim Viet Shoes Co., Ltd. All those who register for the injection are fully screened by medical staff, and advised on the type of vaccine and possible reactions after vaccination in accordance with regulations.
During the course of vaccination, there were some cases of post-injection reactions, in which 5 cases of severe symptoms were diagnosed, and anaphylactic reactions were diagnosed.
Thanh Hoa Province's Steering Committee for COVID-19 Prevention and Control has directed Nong Cong district and localities, units and businesses to promptly visit and encourage, share the families of the deceased, and coordinate with each other. family take care of the aftermath.