The Vietnamese team has to eat in the bedroom when attending the AFF Cup 2020?
(Blogtuan.info)- In order to ensure the prevention of the Covid-19 epidemic, the host country Singapore recently asked team members attending the AFF Cup 2020 to have meals in their rooms, not serving meals in the common room. .

Due to the impact of the Covid-19 pandemic, the host country Singapore recently asked team members to attend the tournament AFF Cup 2020 must eat in the room in which they are staying, do not serve meals in the common room in order to limit contact. All teams participating in the AFF Cup 2020 in a centralized form will have to comply with the requirements from the home team.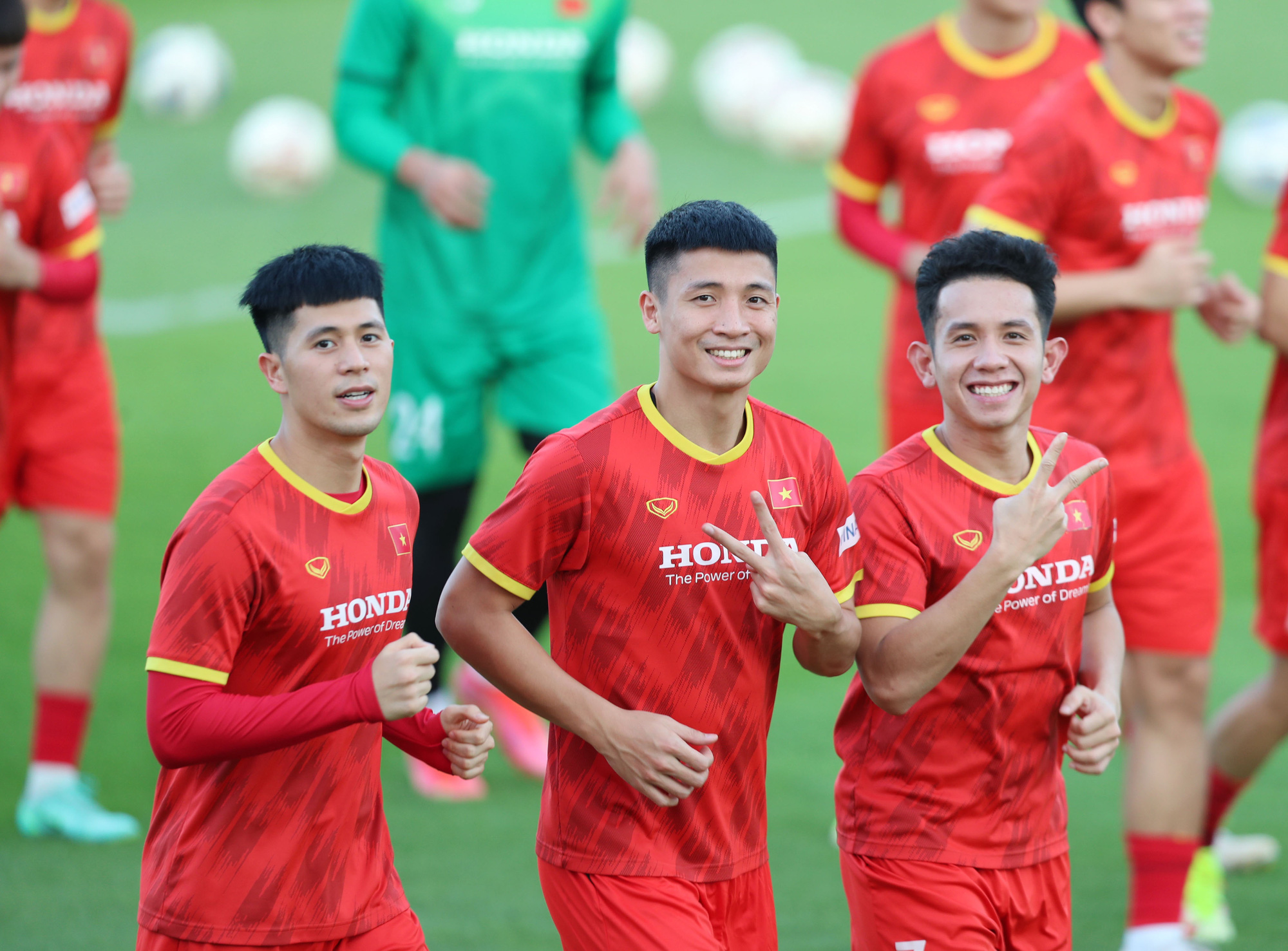 The Vietnamese team has a training trip in Ba Ria-Vung Tau
However, some football federations in the region and the Vietnam Football Federation (VFF) consider this requirement unnecessary. Upon arrival in Singapore, the teams move directly to the hotel and operate under the "closed bubble" mechanism.
Teams are only allowed to move from the hotel to the training ground, playing field and vice versa; No contact with anyone outside of the bubble. Therefore, eating in the room is considered unnecessary.
Agreeing with VFF, a number of regional federations have given their opinions on this issue for many reasons. First, Asian culture places great importance on collective meals. Second, this is a rare time for the whole team to talk to each other during the day.
If any team enters the final, they will have 1 month of activities only within the hotel, training ground, and playing field. The fact that they had to eat in the room was also considered a negative impact on morale during the tournament. The host Singapore acknowledges the comments but still holds the right to decide on the final option.
Not only about food, the host of this year's AFF Cup will also review a number of organizational issues such as opening a hotel gym for teams to practice, calculating the audience's ability to on the field to watch the matches…
Currently, Singapore is applying a policy of gathering groups of no more than 5 people and all must receive 2 doses of Covid-19 vaccine.
After many delays due to the Covid-19 epidemic, the AFF Cup 2020 officially took place in Singapore from December 5, 2021 to January 1, 2022 with the participation of 10 teams including Thailand, Myanmar, the Philippines, and Singapore. and Timor-Leste (Table A); Team Vietnam, Malaysia, Indonesia, Cambodia, Laos (Group B).
.