ASEM 13: Lao Prime Minister urges Asia, Europe to strengthen ties
According to the Vietnam News Agency correspondent in Vientiane, speaking at the 13th Asia-Europe Meeting (ASEM) held online on November 25, Lao Prime Minister Phankham Viphavanh emphasized the importance of increasing strengthen cooperation and mutual support between Asia and Europe in the context of both continents' efforts to overcome the crisis of the COVID-19 pandemic.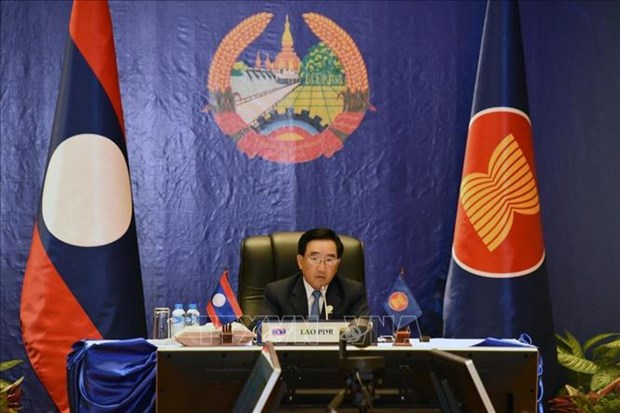 Mr. Phankham called on ASEM members to strengthen mutual assistance and technical assistance in science-related fields, share medical information and provide enough vaccines for members.
Mr. Phankham also emphasized the importance of cooperation in areas related to modern transport to promote people-to-people exchanges and strengthen global supply chains, promote trade, investment, tourism and development. development of small and medium enterprises.
According to him, expanding cooperation in areas related to the digital economy and innovation is also important to facilitate economic activities on the two continents.
Held for two days, November 25-26, the 13 ASEM Summit took place in the context of the COVID-19 crisis that has greatly affected socio-economic development and people's lives in two continents. green. The meeting reflects the commitment of ASEM members to strengthen multilateral cooperation to maintain peace and promote shared prosperity in Asia and Europe and around the world at large.
Laos hosted the ASEM Summit in 2012. According to Vientiane Times, this is the largest international event ever held in Laos.
.