Covid-19: China has just suppressed the epidemic and outbreak again
(Blogtuan.info) – A number of new Covid-19 cases appearing in eastern China have caused Shanghai to restrict tourism activities and a neighboring city has also stopped public transport services in the context of China. Quoc resolutely pursues the policy of "zero tolerance to Covid-19".

Official data from the National Health Commission (NHC) on November 26 showed that Shanghai City recorded three cases of Covid-19 with symptoms on November 25. The last time Shanghai reported a symptomatic case was in August.
Earlier this month, Chinese health officials said that the country's goal is not to pursue a case-free strategy but to ensure that local outbreaks can be detected and prevented. block as soon as possible.
The Shanghai government has asked travel agencies to suspend trips between the city and other provincial areas.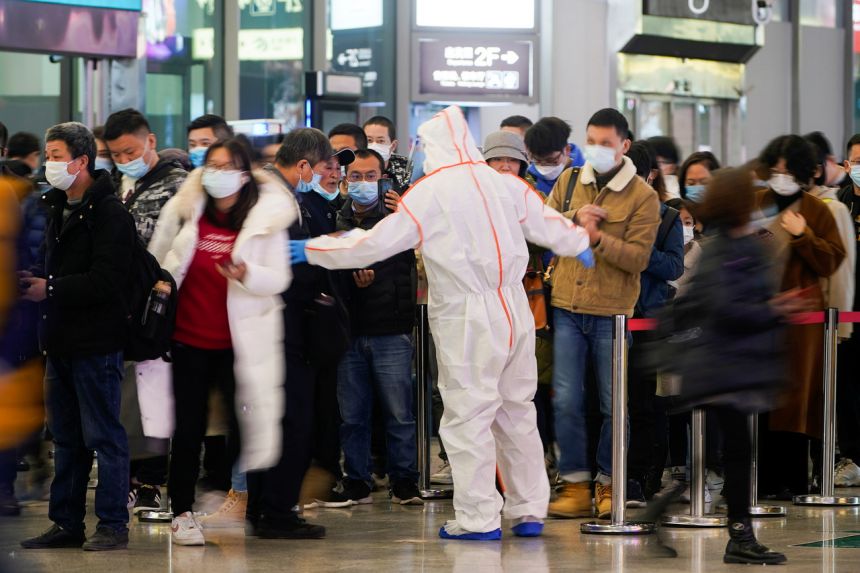 Shanghai city limits tourism activities due to the discovery of new Covid-19 cases. Photo: Reuters
The financial hub of 24.9 million people has locked down some residential areas deemed high risk of infection, and two local hospitals have suspended some face-to-face services to comply with control regulations. Covid-19 pandemic.
The city of Xuzhou in Jiangsu province, about a 9-hour drive from Shanghai, said on November 25 that an asymptomatic infected person had close contact with a case in Shanghai. To date, China still counts asymptomatic cases separately.
The city of 9.1 million people has had to suspend all three metro lines, stop some long-distance bus lines as well as throughout the city and close some highways connecting the city with surrounding areas. .
The city of Xuzhou advised people not to leave the area for non-essential reasons and that those forced to move must present a negative test result within 48 hours of departure. The Xuzhou government also requested the suspension of large-scale live activities including concerts, sporting events and exhibitions.
The city government also asked all schools to suspend face-to-face classes, and asked universities to tighten management on students.
NHC data showed that Hangzhou city in Zhejiang province also detected two local asymptomatic infections on November 25. As of November 25, China recorded 98,583 symptomatic cases while the total number of Covid-19 deaths across the country was 4,636.
.