UK fears new variant in South Africa could hurt efforts to fight COVID-19
On November 25, the UK expressed concern that a new variant of the SARS-CoV-2 virus spreading in South Africa could reduce the effectiveness of the COVID-19 vaccine and damage efforts to combat the pandemic.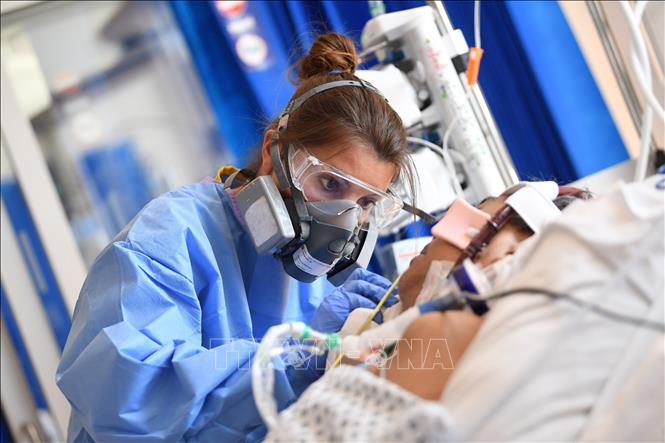 The British Health Security Agency (UKHSA) said that this variant called B.1.1.529 has a spike protein that is different from the protein in the original strain, while current COVID-19 vaccines are all made based on proteins in the original virus strain.
According to UKHSA CEO Jenny Harries, this is the most remarkable variant discovered to date and scientists are conducting urgent research to learn about its transmissibility, severity and response. of this variant to the vaccine.
Meanwhile, British Health Minister Sajid Javid said that this new variant has a very high number of mutations, even twice as high as the Delta variant. Accordingly, this new variant is more contagious and currently circulating vaccines may be less effective against this variant.
Variant B.1.1.529 was discovered this week, but Britain quickly imposed travel restrictions on South Africa and its five neighboring countries. This move by the UK is much faster than the time when the Delta variant is currently the main spreading strain. Accordingly, from 12:00 GMT on November 26, the UK temporarily suspended flights from 6 African countries including South Africa, Namibia, Botswana, Zimbabwe, Lesotho and Eswatini, and returning British tourists from these 6 countries will have to be quarantined.
Minister Javid said that more research is still needed on this new variant, but also need to apply travel restrictions as a precaution.
The scientists say that laboratory studies are needed to evaluate the possibility that mutations of this variant drastically reduce the effectiveness of the vaccine.
Earlier on the same day, scientists in South Africa announced that they had discovered variant B.1.1.529 with many mutations, saying that this could be the cause of the sharp increase in the number of new COVID-19 cases in this country. . This variant has now appeared in Botswana and Hong Kong (China), but UKHSA said that the UK has not recorded any cases of this variant.
.