Unique with "no wall" house
Desiring to have a house that is both close to nature and unique and strange, a Brazilian homeowner asked architects (KTS) to realize his desire to help him. Based on the wishes of the owner, the architect used 4 modules designed in the form of a hollow box, the entire exterior is painted white to carry out the work.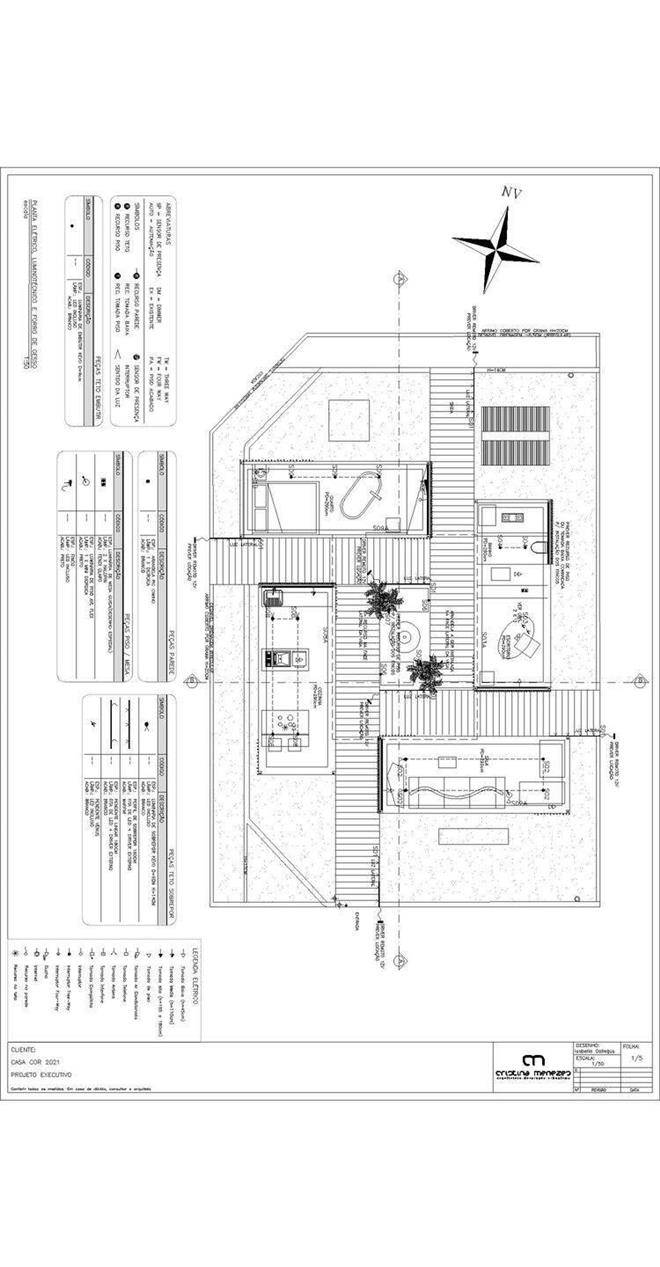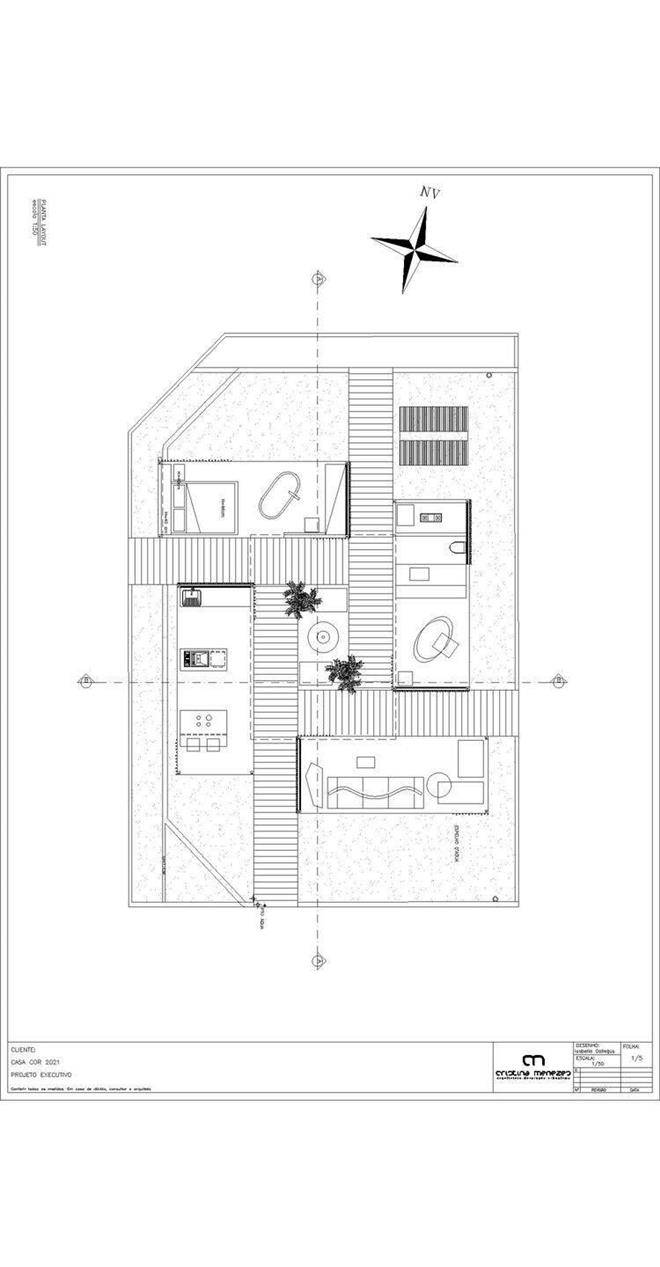 Accordingly, 4 modules are arranged in an O shape rotating around the open-air courtyard. The living areas of the building include living room, kitchen-dining room, bedroom, office and bathroom.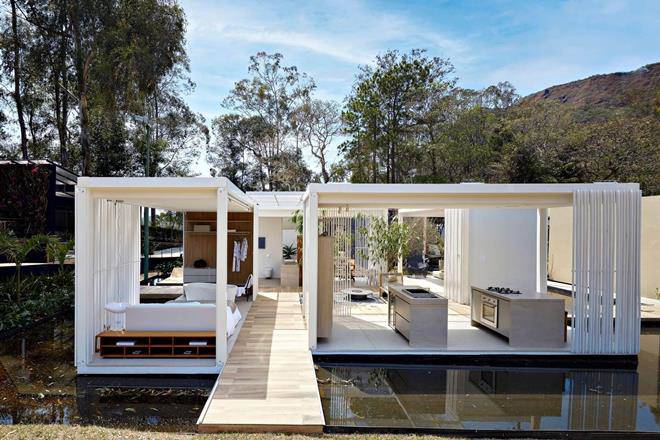 The unique feature of the project is that the architects have removed the entire surrounding wall of the house to create the maximum open space, helping to directly connect the family's residence with the outside areas.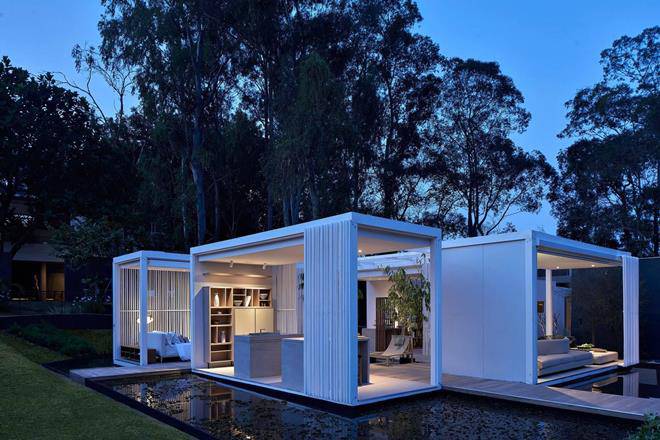 The house is located next to a small lake to both cool the space and help the house have a mirror image.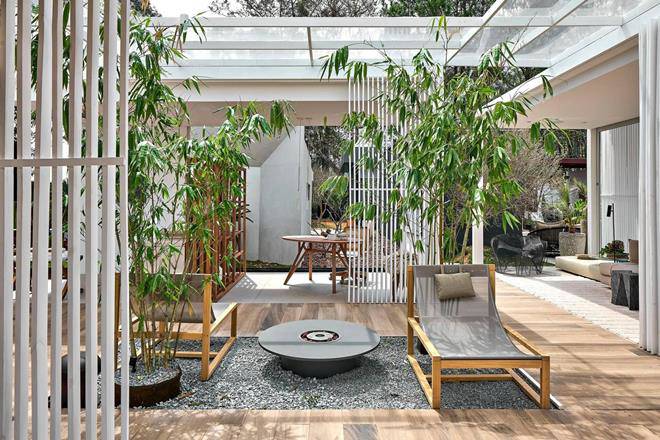 The frame of the house uses prefabricated block materials, so when it comes to construction, it only needs to be reassembled to help reduce the impact on the environment, shorten construction time and reduce construction costs. In the open-air courtyard, the architect arranged as a place to plant trees, set up tables and chairs for family members to rest and relax.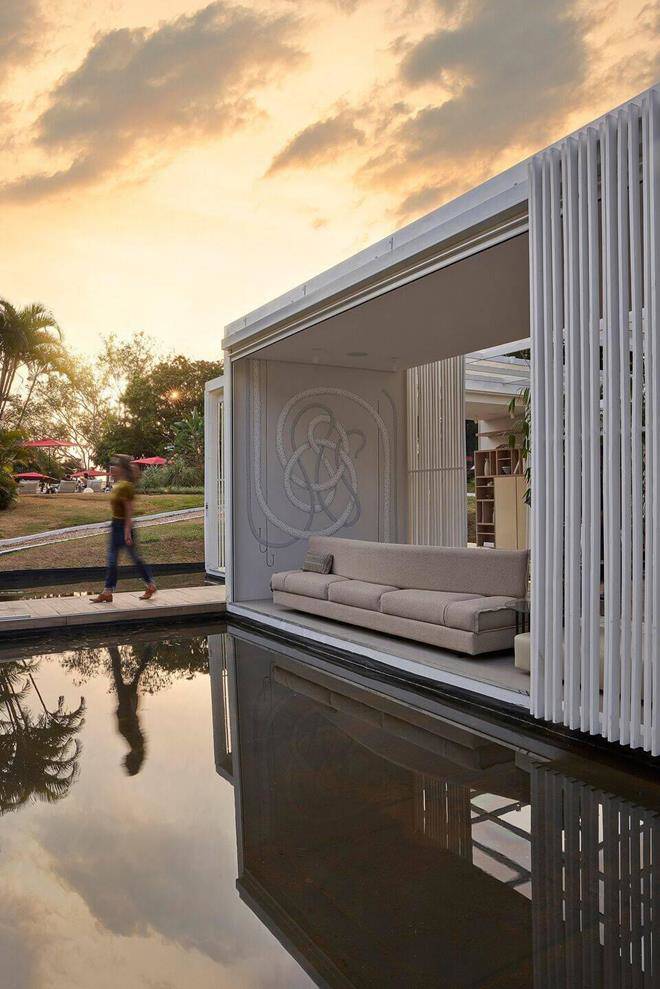 The sofa and drinking table in the living room are placed towards the outside so that the owner and guests can talk and relax while looking at the natural surroundings around the house.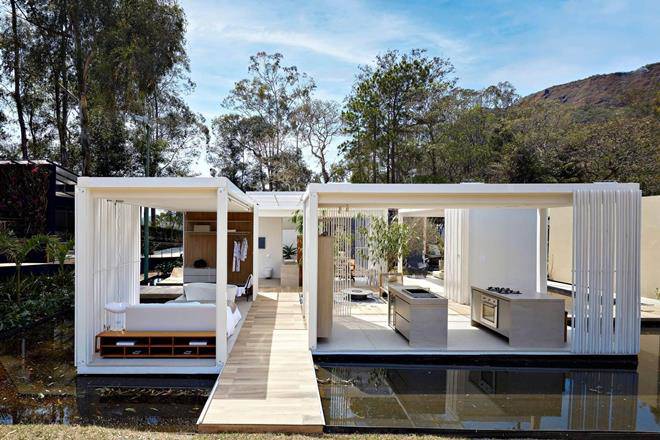 The kitchen and dining room are spacious and airy so that family members can gather together.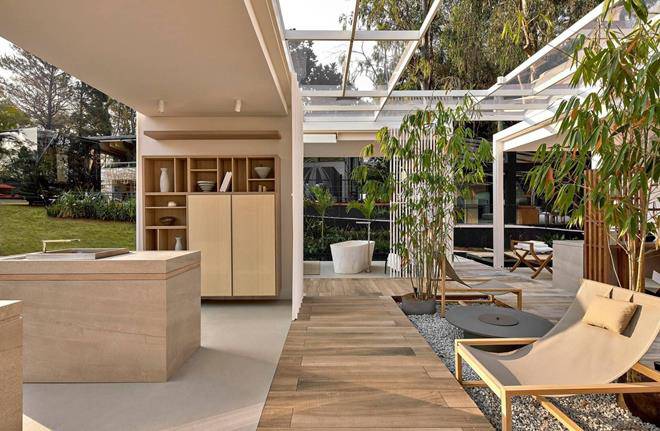 To save space, the wall-mounted wardrobe is divided into many small compartments, below to store cooking utensils, above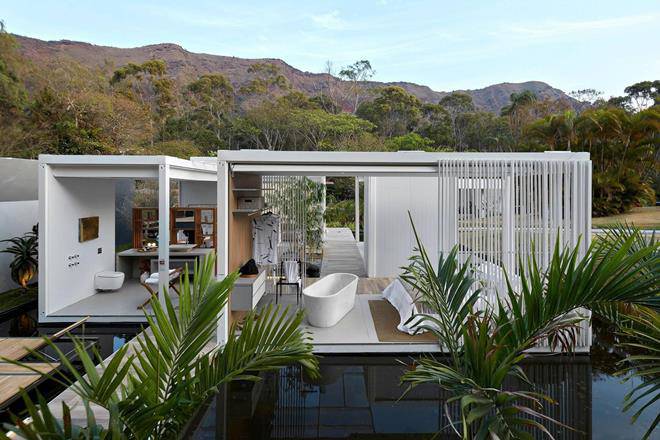 In particular, the bedroom is open on all three sides, giving occupants the feeling of being immersed in nature.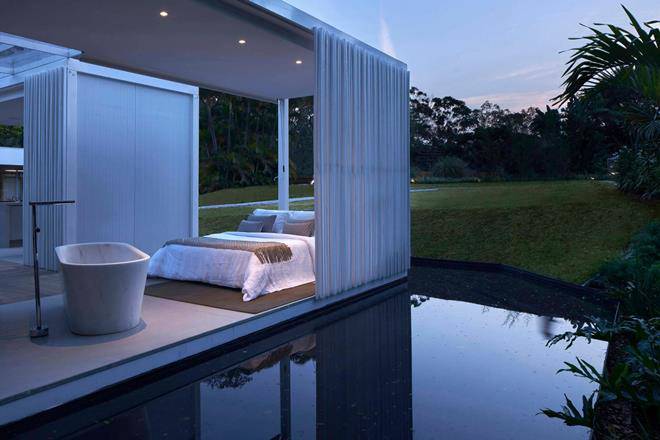 To limit the direct sunlight entering the bedroom, the architect installed a metal grid system on one side of the bedroom.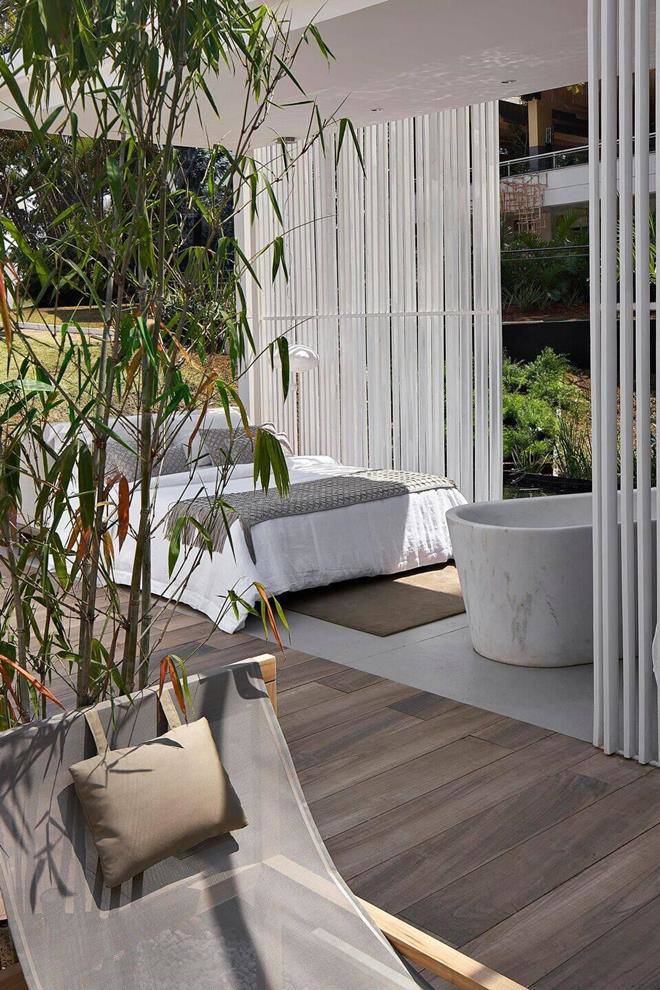 The marble soaking tub keeps the water heated for 5 hours without the need for electrical heating.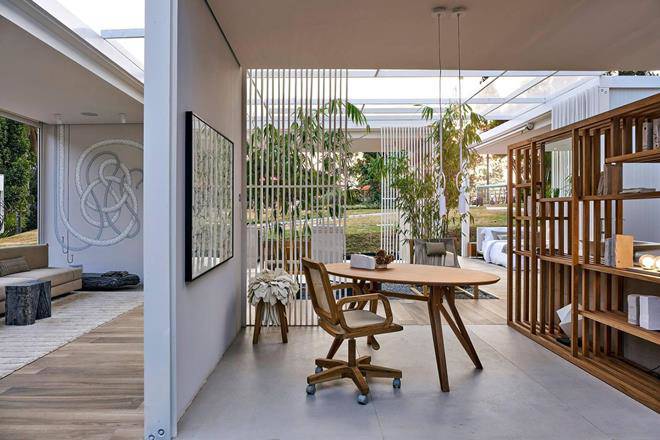 The bathroom and the office are in the last block, separated by shelves.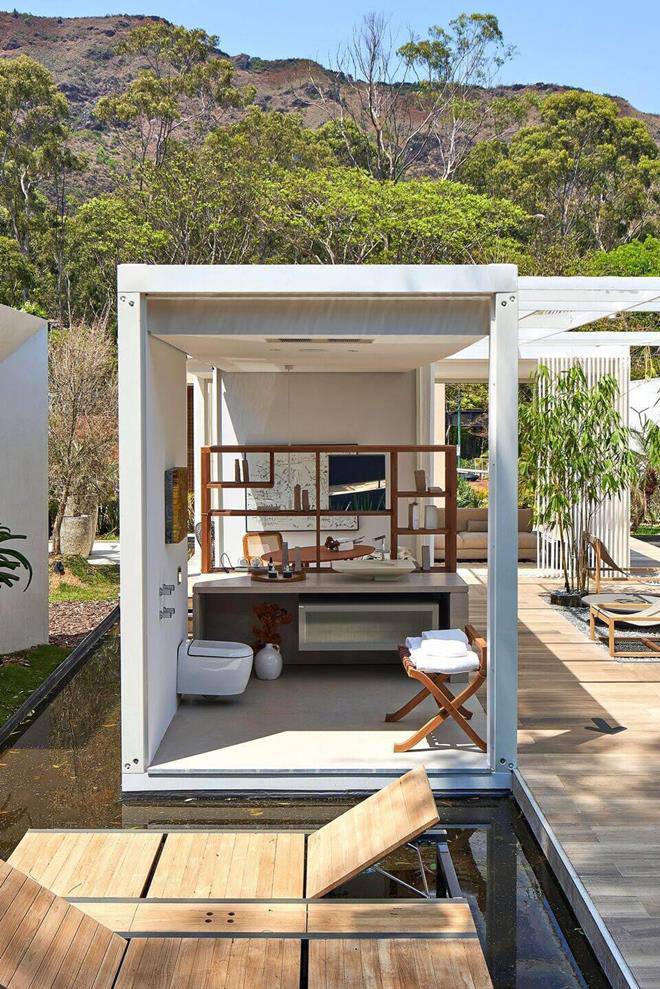 The bathroom is a combination of many types of materials such as metal, wood and porcelain.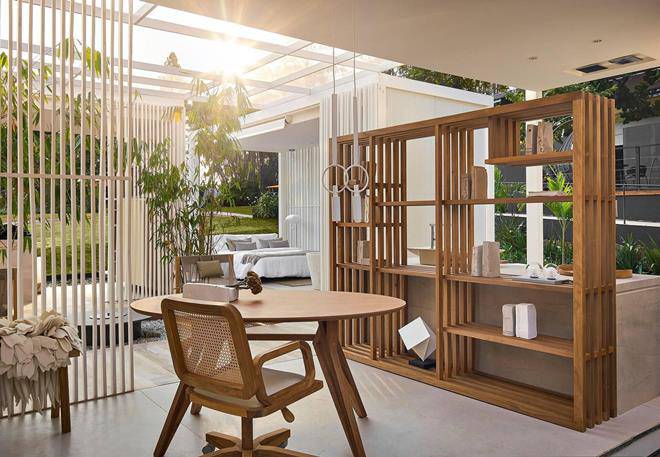 After completion, the house is considered a bold design with a unique and strange style so that the owner can both have a comfortable and comfortable life while being able to immerse himself in the beautiful nature.