These parenting methods have been passed down from generation to generation, adopted by most parents. However, looking back today, it's clear that there were some unscientific parenting practices.
1. Make your children feel scared so they have to obey
For many parents, when they want their children to obey, they often threaten to frighten them. However, this is essentially an act of emotional abuse. This way of parenting will leave psychological wounds in the hearts of children, making them reserved and afraid. The mental health of the child is more important than the immediate wishes of the parents.
2. Yell at your children in front of others so that they can remember them for a long time and don't repeat them
Any discipline or punishment when children do wrong should take place in the family, preferably only parents and children. Raising a child in front of others hurts their self-esteem. Children may also feel humiliated. This way of raising children is completely unscientific and brings negative consequences.
3. Pampering your children blindly but in the name of love
It's hard to say "no" when a cute kid asks for something. However, parents need to remember that responding blatantly is not the right way to love their children. It can damage the parent-child relationship, and even the child's future.
Over time, children will become more and more demanding, parents no longer voluntarily but respond in a way that is obligatory. In addition, the child may have communication problems later on.
4. See scolding as normal when teaching children
There are times when it will be difficult for parents to control their anger when their children are spoiled and destructive, especially in front of others. In a public place, if the child accidentally destroys but the parents do not scold, others may think that "parents do not know how to teach children".
However, shouting at your children at this time only makes the situation worse. Better yet, parents should show patience and understanding, find words for both sides to communicate openly and normally again.
5. High scores guarantee a successful life later on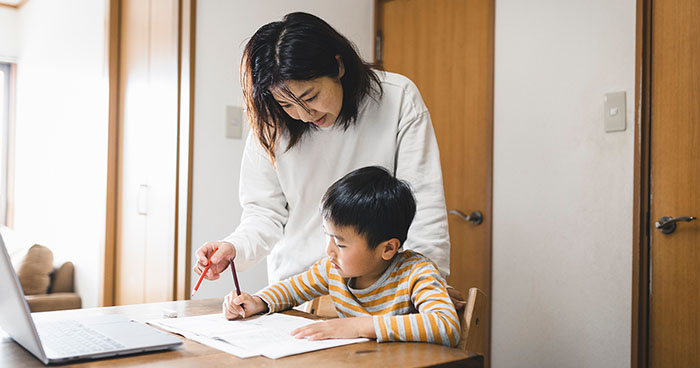 It seems that in the eyes of many parents, their children's grades are a measure of their belief that they will be successful at work later on. Today, however, scores are not the only measure of success.
Studies show that personality traits, EQ, interpersonal skills, leadership skills… are factors that affect a child's future.
6. Money and material things will make children happier than family time together
Every parent wants to provide the best material life for their child. Therefore, they are very busy with work and entrust the care of their children to grandparents or housekeepers.
However, for a child, time spent with their parents is what they need most. Parents do not have to spend all day with their children, but every day spend 30 minutes reading to their children before going to bed, or taking their children out on weekends. These are the top priorities of parents besides their career. In particular, this will directly affect the personality of the children, making them happier, more confident and feel more secure.