Ha Kieu Anh
Ha Kieu Anh was crowned Miss Vietnam 1992 when she was only 18 years old. Not long after that, she married businessman Huynh Trung Nam when he had a child of his own. It is known that her husband is the owner of a famous corporation in the field of real estate business, business of high-class resorts, commercial centers, automobiles, mining, processing and marble.
Ha Kieu Anh's family.
The sweet fruit of this perfect marriage are 2 boys and 1 girl respectively: Vuong Khang, Vuong Khoi and Vivian. After getting married, Miss 1992 rarely participates in entertainment activities, mainly she focuses on taking care of her family and helping her husband do business. Ha Kieu Anh attaches great importance to her family, so even though she is busy, she always arranges time to take her children to travel, go to school, cook…
Coming from an illustrious family and being pampered and loved by their parents, all three children of Ha Kieu Anh inherited an extremely luxurious life. Just by looking at how Hau "spends a lot of money" on her children, you can understand the "royal" life of the three children of Ha Kieu Anh's family.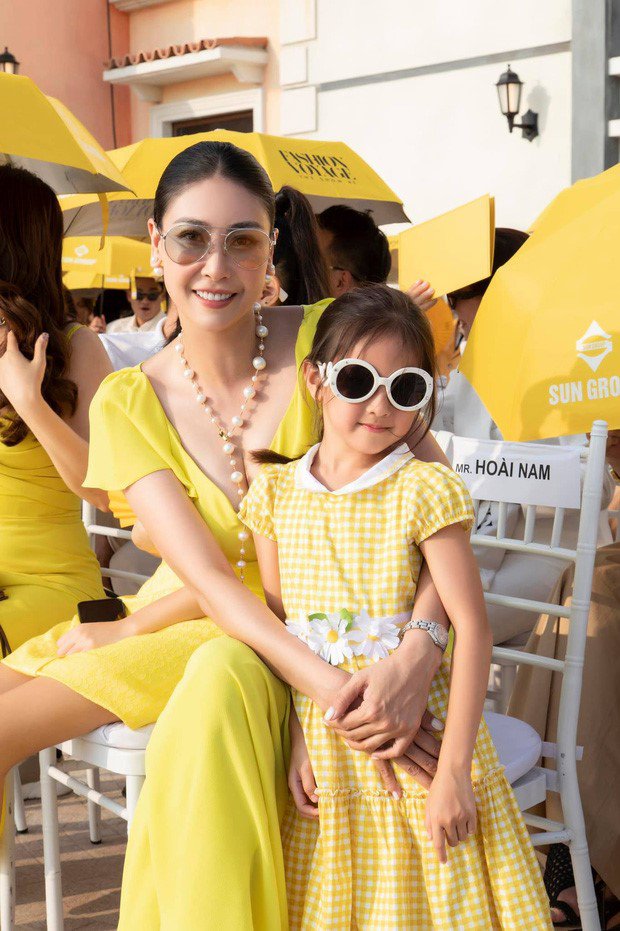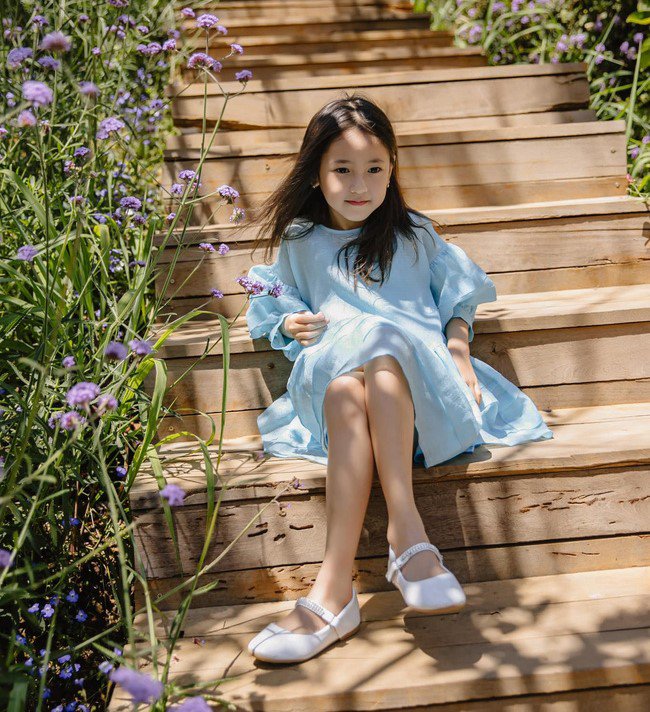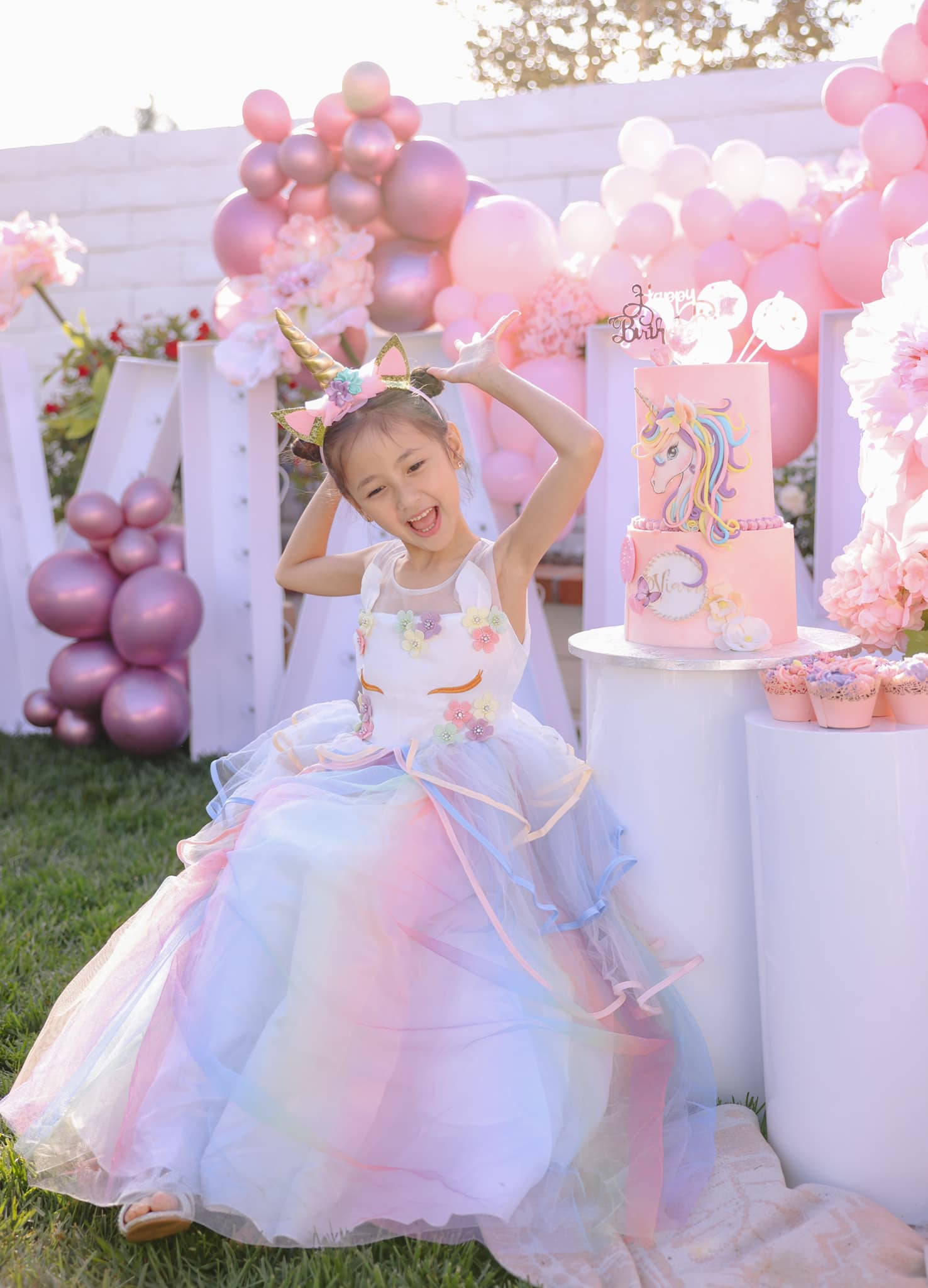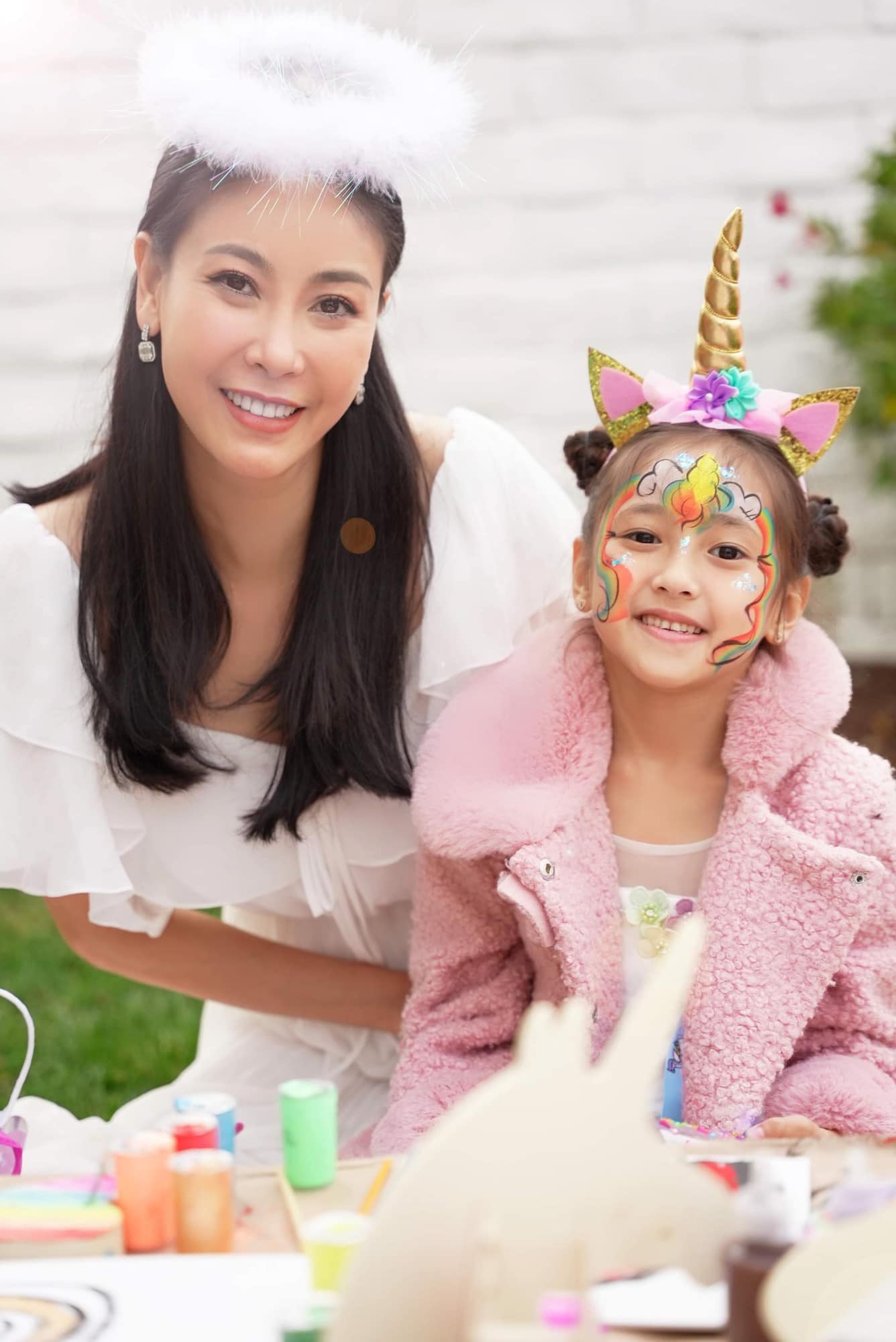 Miss Ha Kieu Anh and Princess Vivian.
All 3 are studying at international schools with tuition fees up to 2.5 VND/year per student. In addition, the children are very passionate about sports activities and each child has their own strengths. Therefore, Ha Kieu Anh is not afraid to spend money to give her children the opportunity to experience these subjects. Her first son, Vuong Khang, can play many sports such as boxing, badminton, basketball, jogging, long jump, skiing, horseback riding…
While the older brother Vuong Khang is lively and open in communication, the younger brother Vuong Khoi is somewhat quiet and quiet. The boy, like his brother, loves to play sports, but is different in that he is gifted in athletics and long jump. Vuong Khoi also has a great interest in the piano. Ha Kieu Anh also understands her son very well and creates all conditions for his son to develop this artistic talent.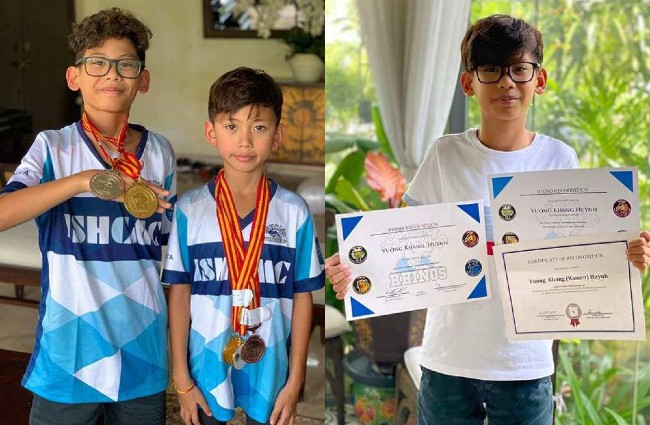 Ha Kieu Anh's two sons.
Ha Kieu Anh's youngest daughter, Vivian, has just turned 5 years old. Everyone has to admire because the girl has an extremely beautiful and successful face line. As for the youngest daughter, in addition to swimming, she learns 3-4 times/week, gymnastics 5 times/week… Besides sports, Vivian is also invested by her mother to learn ballet and piano, but Ha Kieu Anh does not. intends for children to follow the arts.
Ha Kieu Anh once shared that each of her children has a unique personality, a mixture of father and mother. Therefore, in the future, Miss will let her children freely follow their interests, and will create conditions for them to fulfill their own dreams.
Miss Ngo My Uyen
Miss Ngo My Uyen was crowned "Miss Cinema 1994". In the same year, she added to the "Miss International Fashion Egypt" and overcame a series of candidates to own the prestigious crown. Coming out of big beauty contests, Ngo My Uyen is active in art with many roles such as: Singer, actress, MC, model… and has achieved great success.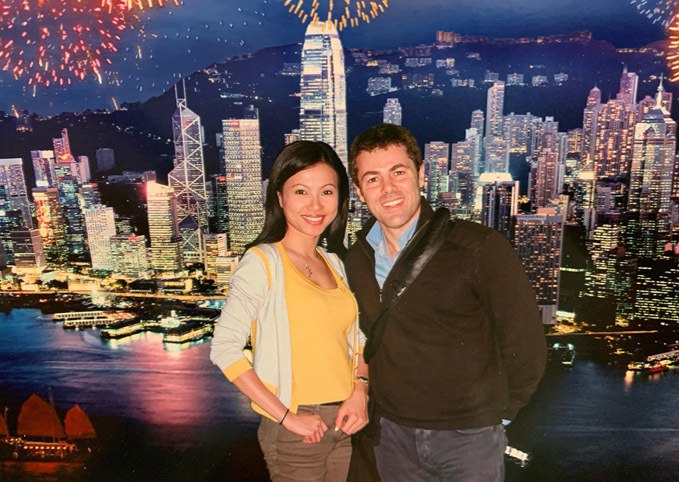 Ngo My Uyen and her husband.
Notably, Ngo My Uyen was also awarded the title of "Miss Richest in Vietnam" by the public. Accordingly, the beauty once caused a fever when showing off the gold-plated villa, located on an area of ​​​​1,000 square meters in the city center (Han Thuyen Street, District 1, Ho Chi Minh City), located between Notre Dame Cathedral and the Doc Palace. Create. But because she had no one to look after, she sold the mansion for $7 million. Although she is always praised for her wealth, when sharing with the press, My Uyen said that she is not as rich as people think.
When he had a certain position in the domestic entertainment industry, Ngo My Uyen suddenly went to the US to live and get married. It is known that Miss My Uyen is living a full married life with her Italian husband, a university professor, in Rome. The two have two lovely daughters named Asia and Mia but have not yet held a wedding because they do not want to bind the two parties and complicated procedures.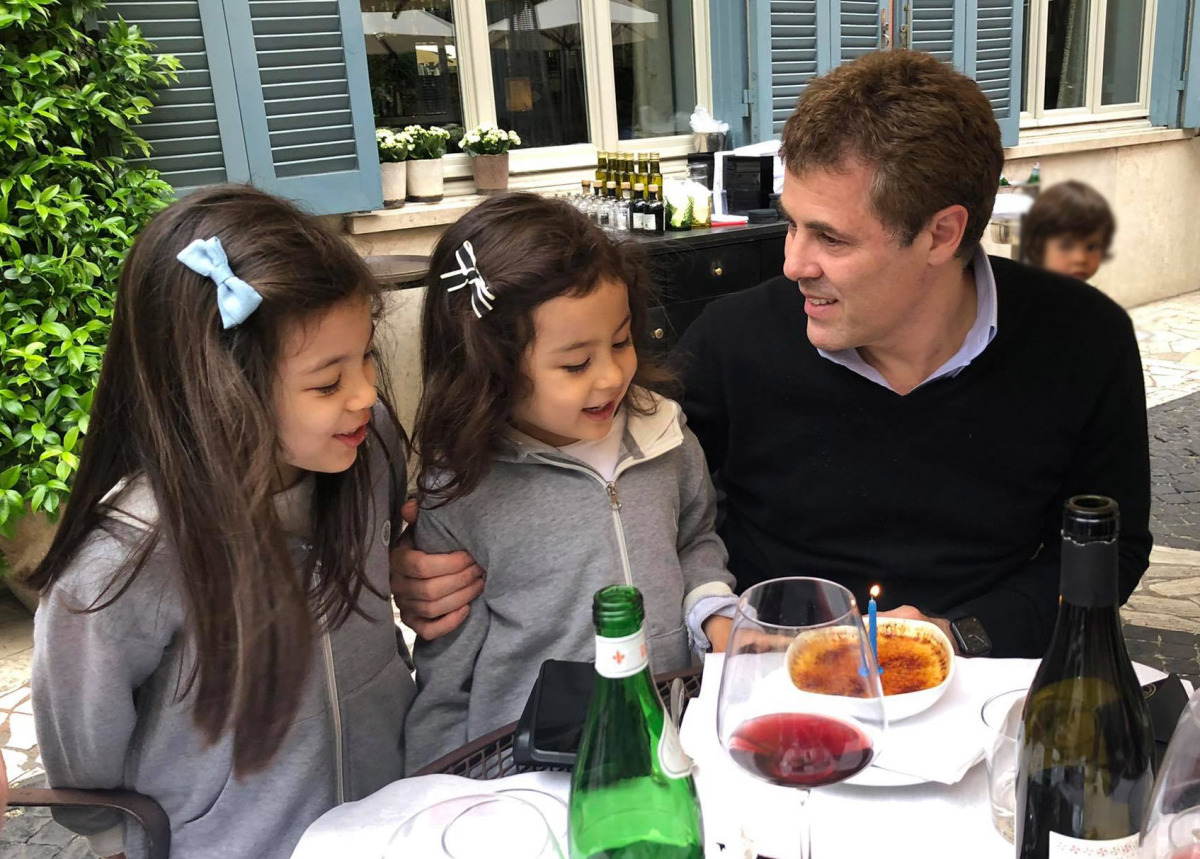 The happy little family of Ngo My Uyen.
Currently, Ngo My Uyen focuses most of her time on taking care of her family. Miss is also admired for her skillful way of raising her children. Ngo My Uyen's family has a habit that at each dinner, the whole family will report what they have done that day to the rest of the members.
In addition to studying at school, Ngo My Uyen also gives her children a lot of additional tutoring subjects such as dance, piano, swimming and English. Ngo My Uyen has not given any orientation for her children because she wants them to develop naturally according to their personal interests and talents.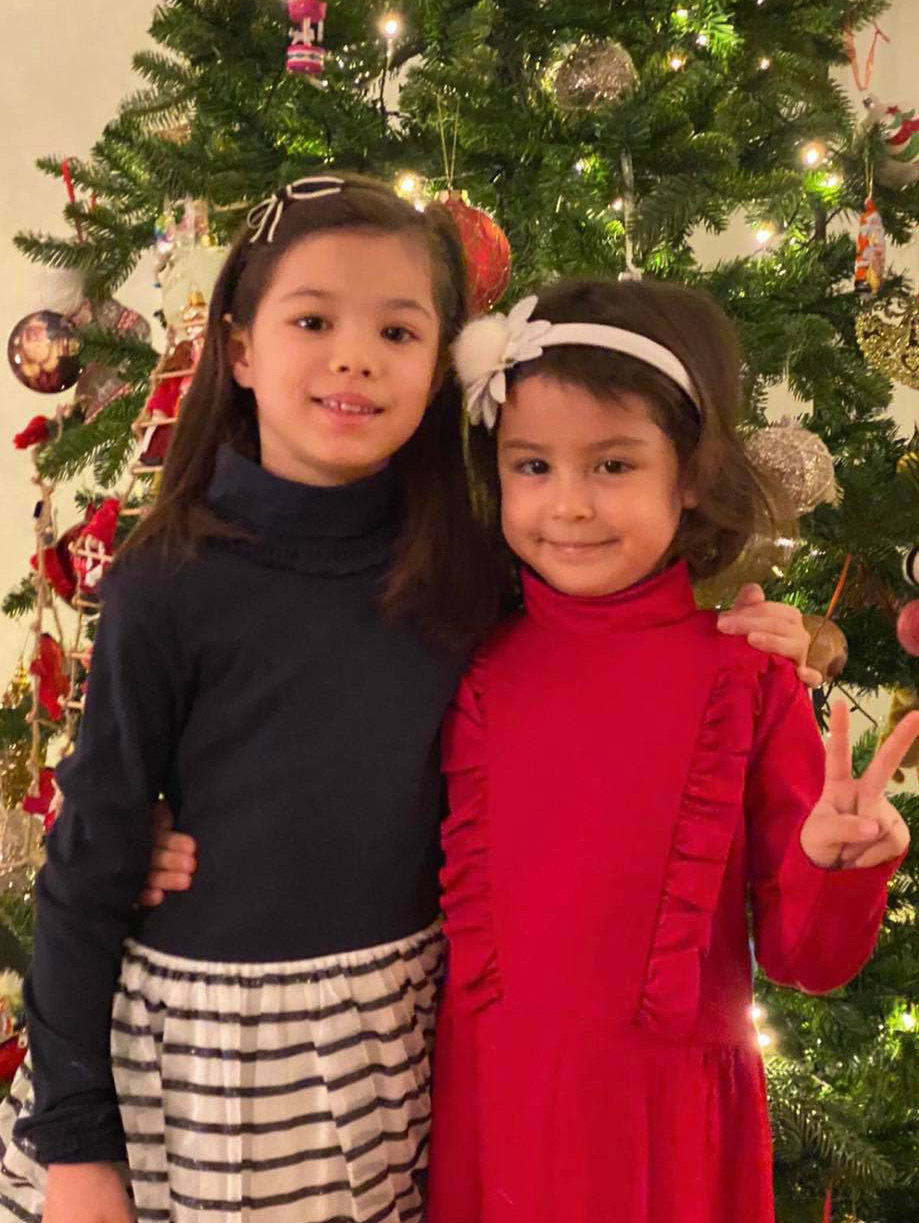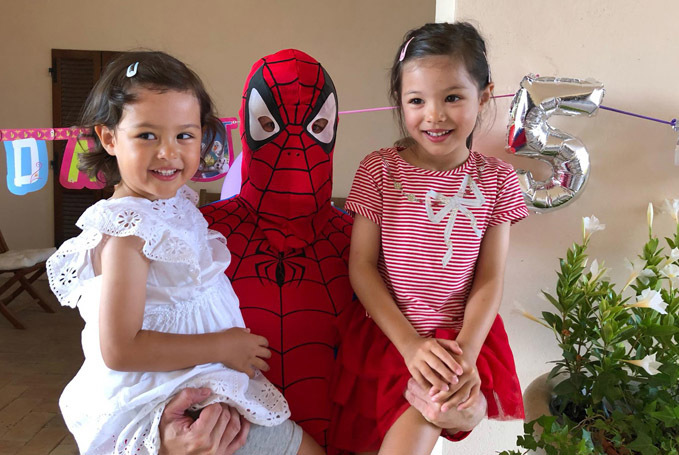 My Uyen's two beautiful Western-American daughters.
The two princesses of the Ngo My Uyen family have 3 Italian, American and Vietnamese citizenship. The beauty shared that, although she lives in Italy, she still considers teaching her children to return to her homeland of Vietnam. Her husband is also always interested in this. Two children, Asia and Mia, are also aware that Vietnam is where their grandparents are, where Uyen's mother was born. Before the outbreak of the plague, every year, My Uyen tried to arrange for her children to return home to visit their grandparents and encourage them to learn and learn the culture and language of their motherland.