A few days ago, FIFA suddenly issued a life ban for 45 Lao players for match-fixing. Many people still suspect that there are even players participating in the semi-finals who are still playing in the AFF Cup 2021, the tournament in which Laos is in the same group as Vietnam. This information made fans confused because before the case of these 45 players was revealed, there were many times when Lao football got involved in negative suspicions.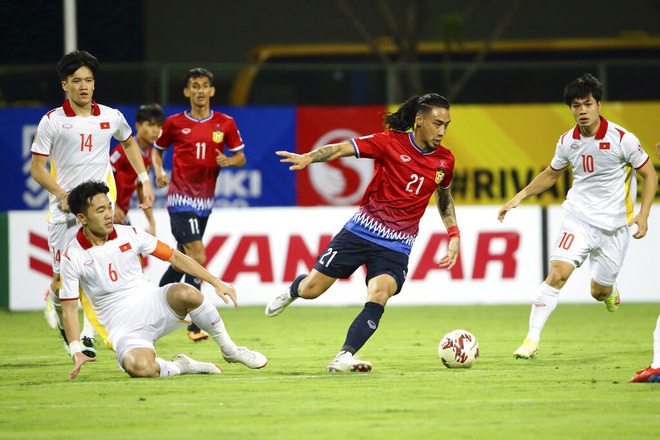 However, recently, the Lao Football Federation (LFF) has denied the above information, the LFF confirmed that there is no negative in all the past matches of the Lao team at the AFF Cup 2021, even in the two suspected matches. The most matches are against Indonesia and Malaysia.
"The LFF wants to clarify the match-fixing mentioned in the press conference on January 7, 2022 about the violations of individuals and players that have seriously affected the performance of the Laos national team.
The LFF would like to clarify that all disciplinary actions are accrued from matches played in tournaments in 2015, 2016 and 2017.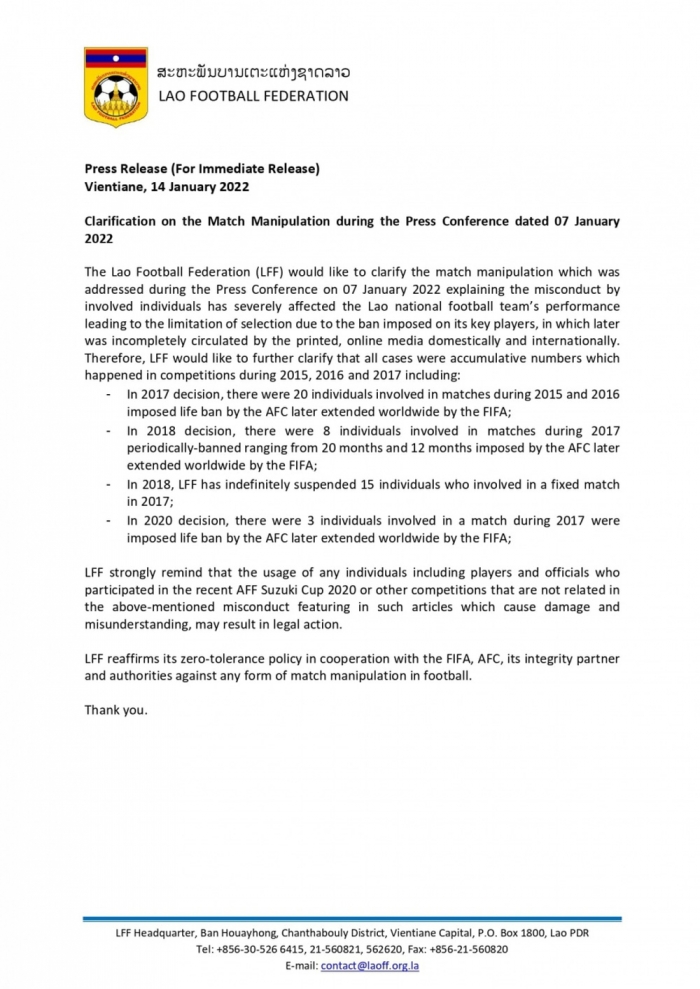 Specifically: in 2017, there were 20 individuals who participated in semi-matches in matches in 2015 and 2016 received a lifetime ban from playing in Asia. Then, FIFA stepped in and the players mentioned above were banned from playing worldwide.
In 2018, a total of 27 individuals involved in match-fixing in 2017 received a fine from the Lao Football Federation. In 2020, three more negatively related individuals received a worldwide ban from FIFA after being banned by AFC from playing in Asia.
The LFF strongly reminds that all players and officials who have participated in the recent AFF Cup 2021 or other tournaments have not been involved in the misconduct mentioned above. The LFF reaffirms its zero-tolerance policy with the cooperation of FIFA, AFC, integrity partners and authorities against any form of match manipulation in football.".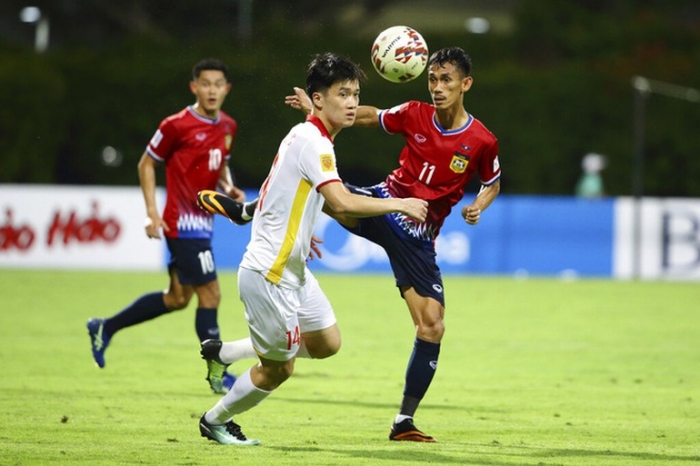 Thus, according to this list, up to 46 Lao players have been involved in match-fixing and match-fixing in the past few years. According to information provided by the Lao press, they have all retired and switched to other jobs. In fact, the information that 45 Lao players are suspended this year comes from … the press of this country. After that, famous newspapers in the land of Million Elephants like Laotian Times suddenly… removed the article for no reason.
Highlights Vietnam vs Laos | Vietnam Tel is as good as Barcelona – Van Duc Cong Phuong scores a beautiful goal