Due to rising temperatures in Argentina, the country has deployed firefighters to extinguish forest fires that have broken out in 9 of 23 provinces, including a large forest fire that has been smoldering for more than a month.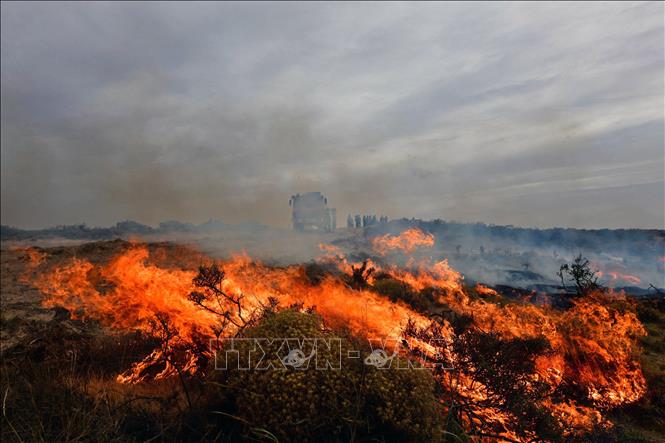 In a statement on January 14, the Fire Management Authority (SNMF) said that nearly 100 firefighters and logistics staff, supported by many planes and helicopters, were working to put out the wildfire. largest in Nahuel Huapi National Park. This park is located near the tourist city of Bariloche, about 1,500 km southwest of Buenos Aires. An SNMF official said the fire in this area broke out on December 6, 2021. The temperature in the area remains at a high level of 35-40 degrees Celsius, even higher, causing hot air combined with wind blowing to make the fires even more intense. Weather forecasts suggest there may not be enough rain to help put out the fires.
Currently, forest fires have affected about 5,900 hectares of natural forest here. Due to low population density in the area, no casualty reports or evacuation warnings were issued.
Wildfires often occur in the summer in the central and southern regions of Argentina. But last summer, a number of wildfires broke out in coastal areas that rarely happened. Deputy Minister of the Environment Sergio Federovicky said that in recent years, the weather has been very unfavorable with 2 consecutive years of drought and a prolonged heat wave.
According to the SNMF, the fires have burned about 1.1 million hectares of forest in 2020 and about 330,000 hectares in 2021.
.