On January 15, at the Sports Stadium of Dak Lak province, the National Club Table Tennis Championship 2021 ended after 5 exciting days.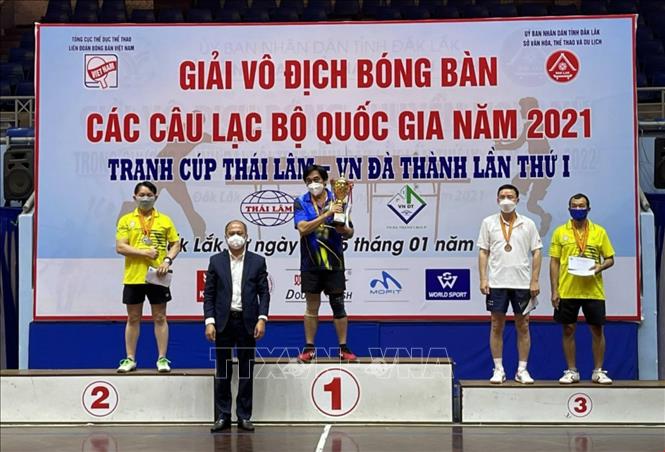 The tournament was organized by the Vietnam Table Tennis Federation in collaboration with the Department of Culture, Sports and Tourism of Dak Lak province.
The tournament has the participation of 22 table tennis clubs from provinces, cities and industries nationwide with 160 athletes competing in 14 contents: Men's team, women's team; men's singles, women's singles, men's doubles, women's doubles and mixed doubles in groups of under 49 years old (for professional groups), men over 50 years old and women over 45 years old (for movement groups).
At the end of the tournament, in the under 50 team event: Joola Yen Hoa Club won the first prize; The second prize belongs to Dong Nai club; Nghe An club and Dang Vu club 1 shared the third prize.
Meanwhile, in the women's team event: Saigon Locomotive Enterprise Club won the first prize; Ho Chi Minh City Police Club ranked second; 2 Doan Ket Club and Dong Nai shared third prize.
In the men's team event over 50 years old, first prize: Binh Duong Club; Second Prize: Saigon Locomotive Enterprise Club; Third Prize: Khanh Hoa 2 and Lam Dong. First in women's team content over 45 years old: Thai Nguyen Club; Second: Saigon Locomotive Enterprise; Third Prize: Lam Dong and Khanh Hoa Cultural Clubs. In addition, the Organizing Committee also awarded 10 sets of medals in other contents.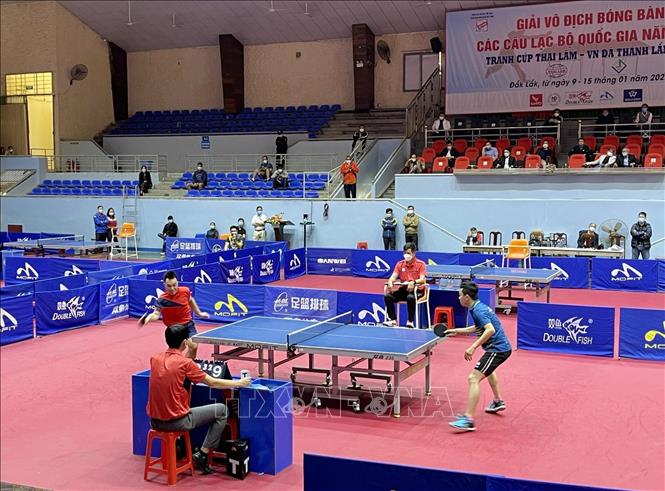 The National Club Table Tennis Championship 2021 belongs to the high-performance sports competition system, annually jointly organized by the General Department of Sports and the Vietnam Table Tennis Federation to create a useful playground. , high quality professional so that the players have the opportunity to exchange, learn, share experiences as well as show their talents.
This is also an opportunity for the Vietnam Table Tennis Federation to check and evaluate the quality, discover new factors and typical athletes to have a plan to train and improve the level of competitive athletes. the peak competition, most recently participating in the 31st SEA Games in 2022 in Hai Duong province (Vietnam).
This year's tournament brings together many top players from clubs across the country, especially some national team athletes (player Mai Hoang My Trang, athlete Nguyen Anh Tu, etc.) compete in mixed doubles or mixed doubles, with many potential rackets. Thereby, the Organizing Committee wishes to contribute to the strong development of the sport movement in both width and depth, including table tennis.
In the context that the COVID-19 epidemic is still complicated in Dak Lak province, the tournament organizers have focused on epidemic prevention and control. All athletes, referees, and tournament staff are required to quickly test for COVID-19 before participating in the tournament and periodically test every 3 days.
.