These days, information about Apple Army become a great concern to the online community. The closer to the recording date, the more urgent the crew is to perfect, the content of the program is kept secret until the last minute, even the personnel issue.
Recently, rumors appeared on social networks MC Thao Van not present at Tao Quan 2022. While everyone was talking, it was the female MC who confirmed it. Sharing on her personal page, she said that she received the notice at the last minute, so it was difficult to avoid surprises. Before that, the crew still sent the recording schedule of Tao Quan to Thao Van as usual and only changed when the recording date approached.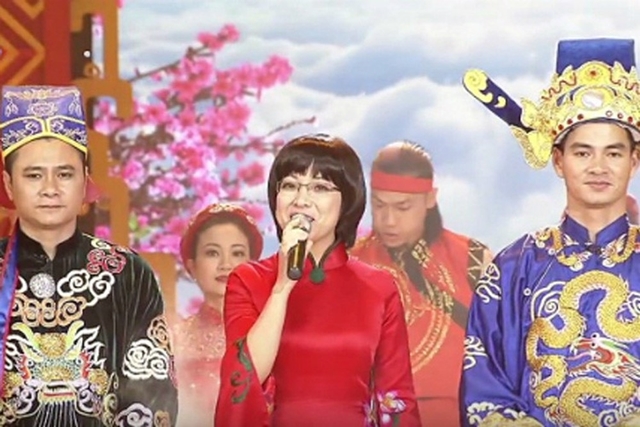 After 19 years with Apple Army, Thao Van have a special affection for the program. Therefore, she was very sad, even in tears when she received the news. Female MC confided: "It's really, really hard to put into words. Seeing the schedule reminding me to record Tao Quan, my heart sank", "When I was told that I would stop showing up, I really cried, how could I not, when the program was already something too dear to me. myself for the past 19 years"…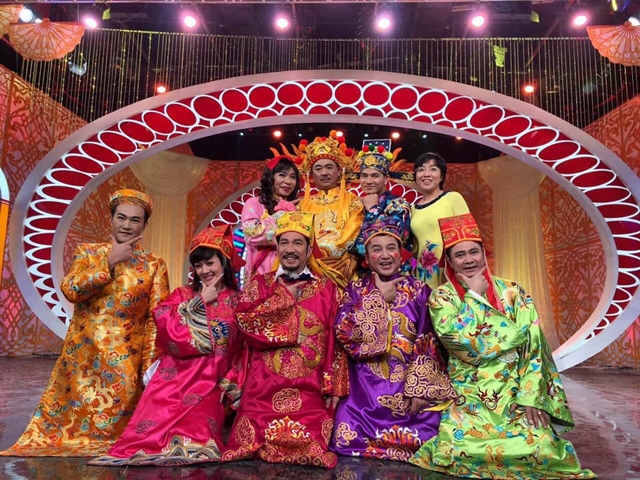 Explain the reason for not being able to show up, Thao Van said the program format this year has changed. There will be no greetings and endings, so there's no need for an MC. So after 19 years Apple Army On air, for the first time, the audience will no longer hear the phrase "Happy New Year" from MC Thao Van.
Thao Van share more, she doesn't leave Apple Army as many newspapers reported. The female MC or the members who have participated in this program will not leave but only stop because of force majeure circumstances. For them, Tao Quan is not only a program, but also a love and celebration that has lasted for decades.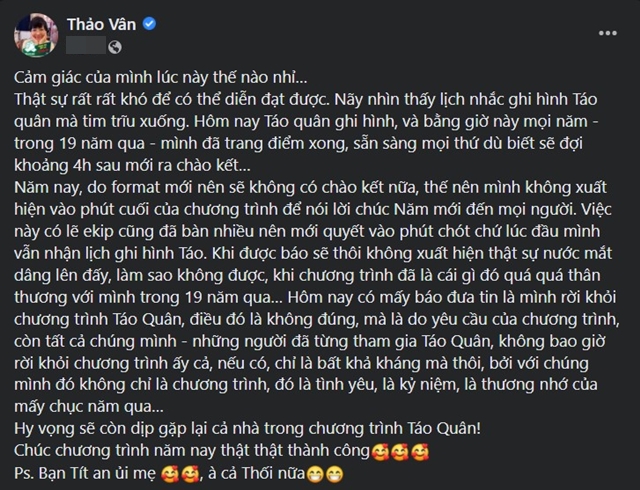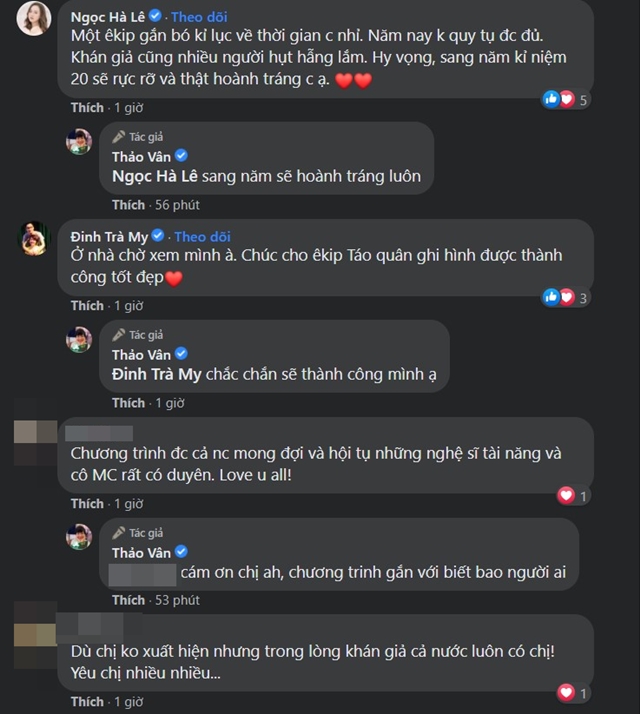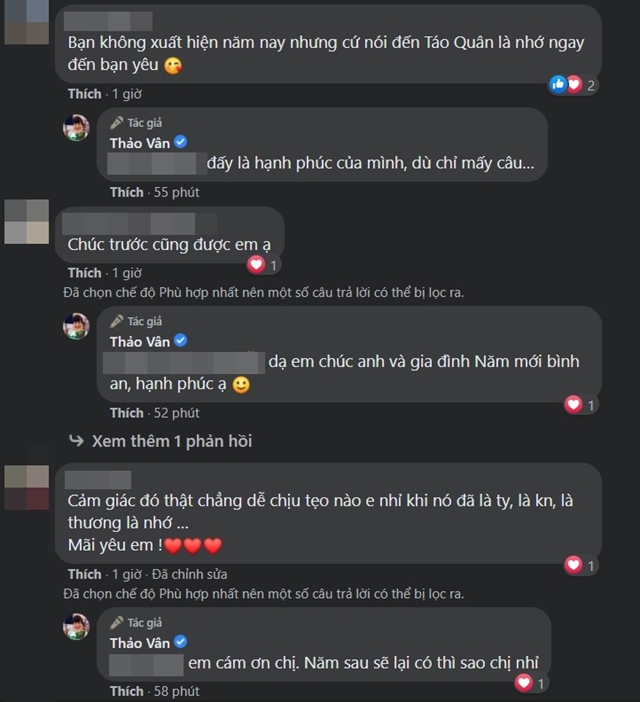 After hearing the news, the audience couldn't help but regret it. Many people left words of encouragement Thao Van, and hope for next year Apple Army will record normally for the female MC to return. It is known that in the near future, Tao Quan will record without an audience to ensure regulations on disease prevention and control.