On January 15, the press office of the Presidential Palace of Kazakhstan said that President Kassym-Jomart Tokayev had instructed the National Security Council to accelerate efforts to create a task force amid the protests. The unrest in this country shows no sign of abating.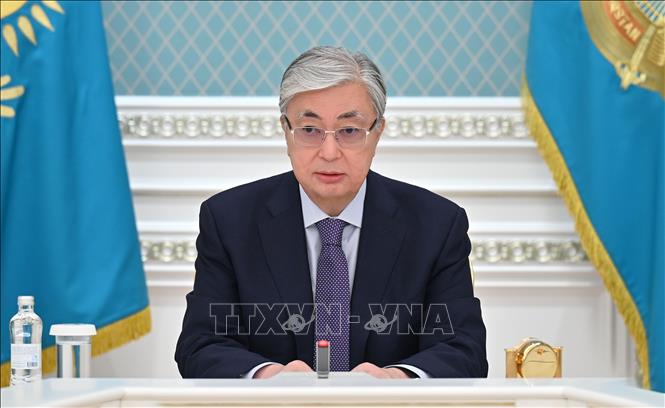 In a statement, the press office said: "President Kassym-Jomart Tokayev has instructed the Secretary of the Security Council of Kazakhstan to accelerate the creation of the task force and submit concrete proposals for reform. national security system". President Tokayev also ordered law enforcement agencies to conduct an investigation and determine the number of civilian casualties in the riots.
In the early days of 2022, rioting protests escalated in many parts of Kazakhstan to protest the increase in fuel prices. Security instability forced President Tokayev to declare a state of emergency in many major provinces and cities of the country, including Mangistau province, Almaty city and the capital Nur-Sultan, and call for support. of the Collective Security Treaty Organization (CSTO).
After about a week of CSTO forces deployed in Kazakhstan, the unstable situation in this Central Asian country has been brought under control. Kazakhstan's Interior Ministry said security forces had arrested about 9,000 people who participated in the riots. During a recent visit to the city of Almaty, President Tokayev stated that CSTO forces play an important role in helping to stabilize the situation in this country.
Regarding the CSTO's peacekeeping mission in Kazakhstan, on the same day on January 15, the press office of the Russian Defense Ministry announced that all Russian soldiers participating in the mission had returned home. Accordingly, all 10 planes carrying Russian peacekeepers have returned from Kazakhstan to Russia and landed at Severny Ivanovo airport.
Earlier, on January 13, the Russian Defense Ministry said that about 2,000 CSTO peacekeepers had begun to withdraw from Kazakhstan. General Andrei Serdyukov of Russia, commander of the CSTO peacekeeping force deployed in Kazakhstan since January 6, announced that the peacekeeping operation is over, the mission is complete.
.