(Blogtuan.info) – An undersea volcano erupted near Tonga, a country in the Pacific Ocean, causing tsunamis to hit the shore.

According to the AP, the volcano erupted on the morning of January 15 and a tsunami warning was issued in the Pacific Rim countries from noon on the same day (local time).
There is no information on casualties or damage (if any). Videos posted on social media showed large waves crashing ashore in the coastal area, swirling around buildings.
The New Zealand Army said it was monitoring the situation and was ready to assist if requested by Tonga. An Australian government spokesman also declared Tonga "part of the Pacific family", and pledged to help if asked.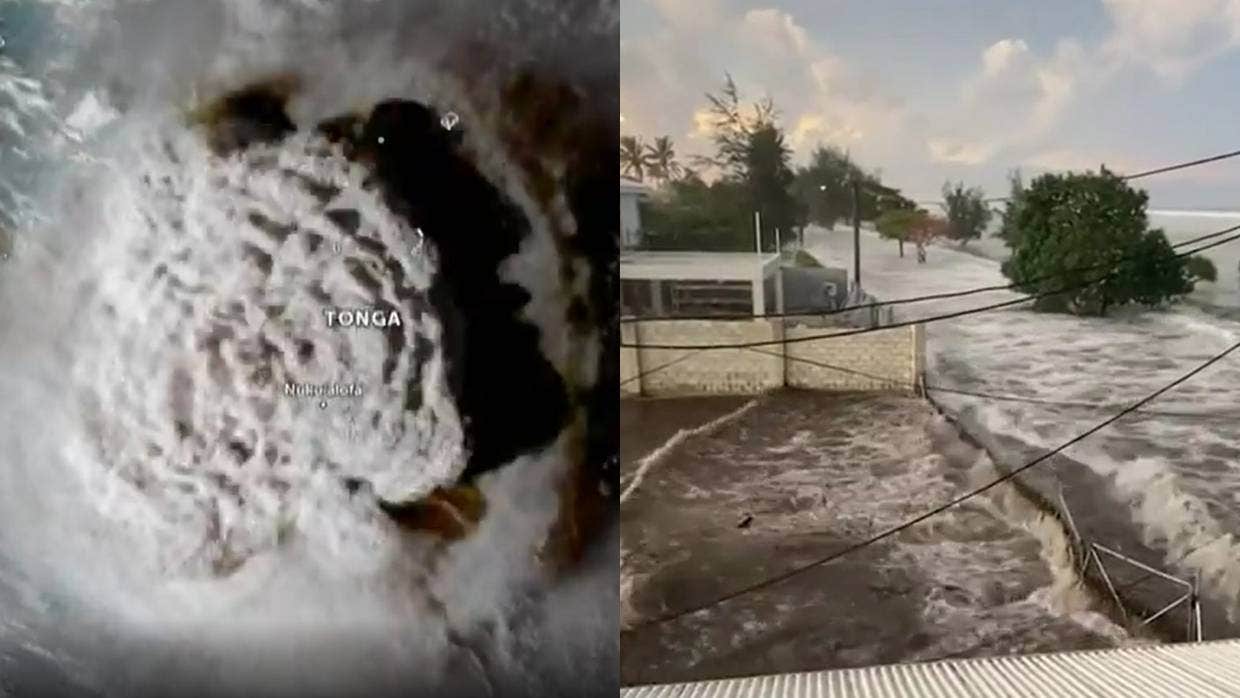 According to AP, the volcano erupted on January 14 (local time). Photo: 1News
Satellite imagery captures a massive eruption, in which ash, water vapor and gas rose like a giant mushroom above the Pacific Ocean.
Radio New Zealand quoted Tonga Geological Service Director Taaniela Kula as saying the eruption had a radius of 260 km, seven times more powerful than the most recent eruption on December 20, 2021.
The Tonga Meteorological Department said a tsunami warning had been issued. The Pacific Tsunami Warning Center recorded waves as high as 0.8 m. According to the newspaper The Sydney Morning Herald, 20 minutes after the eruption of the volcano, a 1.2 m high tsunami was seen from the Tonga capital Nuku'alofa.
Authorities in Fiji and Samoa also issued warnings, asking people to stay away from the coast due to strong currents and dangerous waves.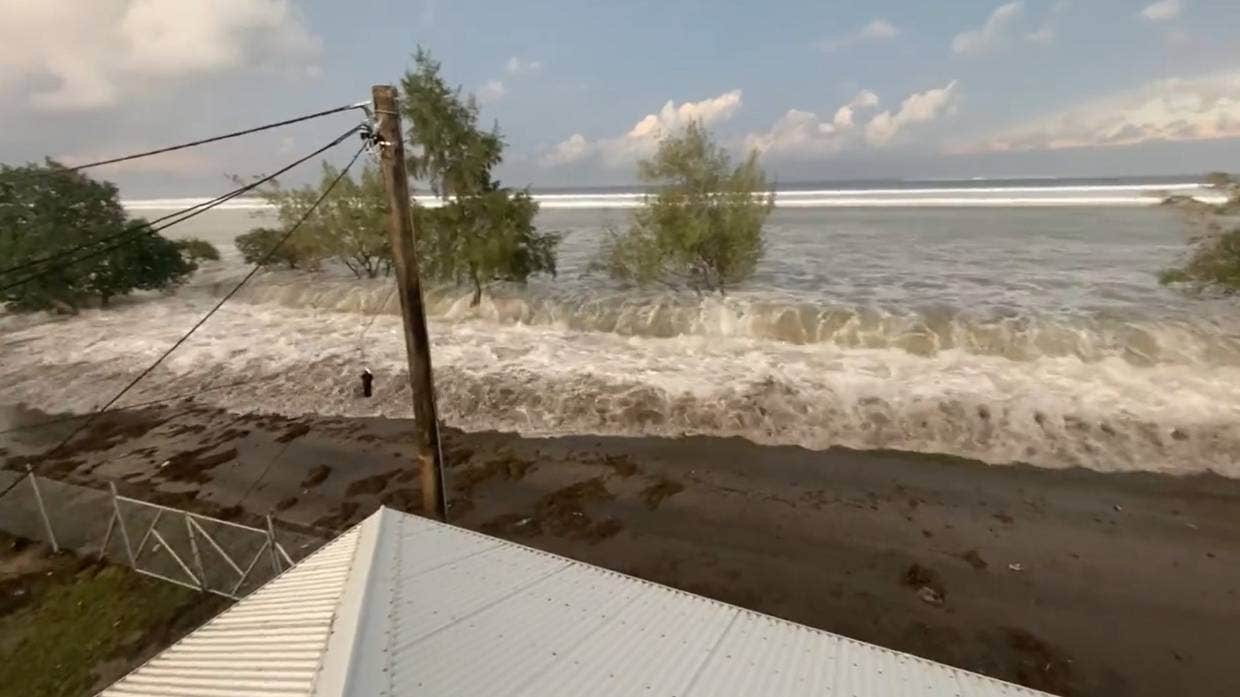 News page The Islands Business said police and military escorted King Tonga Tupou VI out of the palace near the coast to safety.
Before that, the news site Matangi Tonga quoted scientists as pointing to large explosions and thunder near the volcano after it began to erupt on the morning of January 14. The volcano is located about 64 km north of the capital Nuku'alofa.
In late 2014 and early 2015, a series of volcanic eruptions in the area created a new small island and disrupted international flights to Tonga for several days. The island nation is home to about 105,000 people.
.