See all events here.
On the evening of March 12, a representative from Saint Paul General Hospital said that a 3-year-old girl, D.NA, from Canh Nau commune, Thach That district, Hanoi, died after 2 months of treatment. The cause was determined to be too severe and irreversible brain damage. In January, baby D.NA was brutally abused by his mother's lover, driving 9 nails into his head, leading to a critical condition.
Do Huu Chung, A.'s father, was the representative of the family who was invited to witness the autopsy of the victim at the hospital. According to Pak Chung, the 9 nails that were removed from baby A.'s skull were wooden nails about 1-2 cm long, with rounded ends and pointed tails.
"His family hopes he can pull the 9 nails out of his head. We don't want him to die while still in pain. So even if my son dies, there will be no pain," he said. Chung said excitedly. .
Choked and moved, Mr. Do Huu Chuc – little A's grandfather repeatedly said he felt sorry for his grandson but didn't know what to do. At the last minute, he still expressed his wish that the hospital at the autopsy could remove the nail from the boy's body, "not to let him carry a foreign object in his head forever".
Relatives stay in hospital
A few days before baby A. died, Mr. Chung was still standing by the hospital bed. Two days ago, the head doctor announced that the patient's condition was getting worse and told the family to prepare mentally.
At around 4pm on March 12, the girl's heart stopped and was immediately given first aid by doctors and given oxygen. However, at 18.00 on the same day, the baby again fell into danger, after 2 attempts of first aid and oxygen respiration failed, the victim could not survive.
The lawyer protecting the rights and interests of baby D.NA said that after the forensic operation, baby A would be brought home in Thach That and cremated in Ba Vi.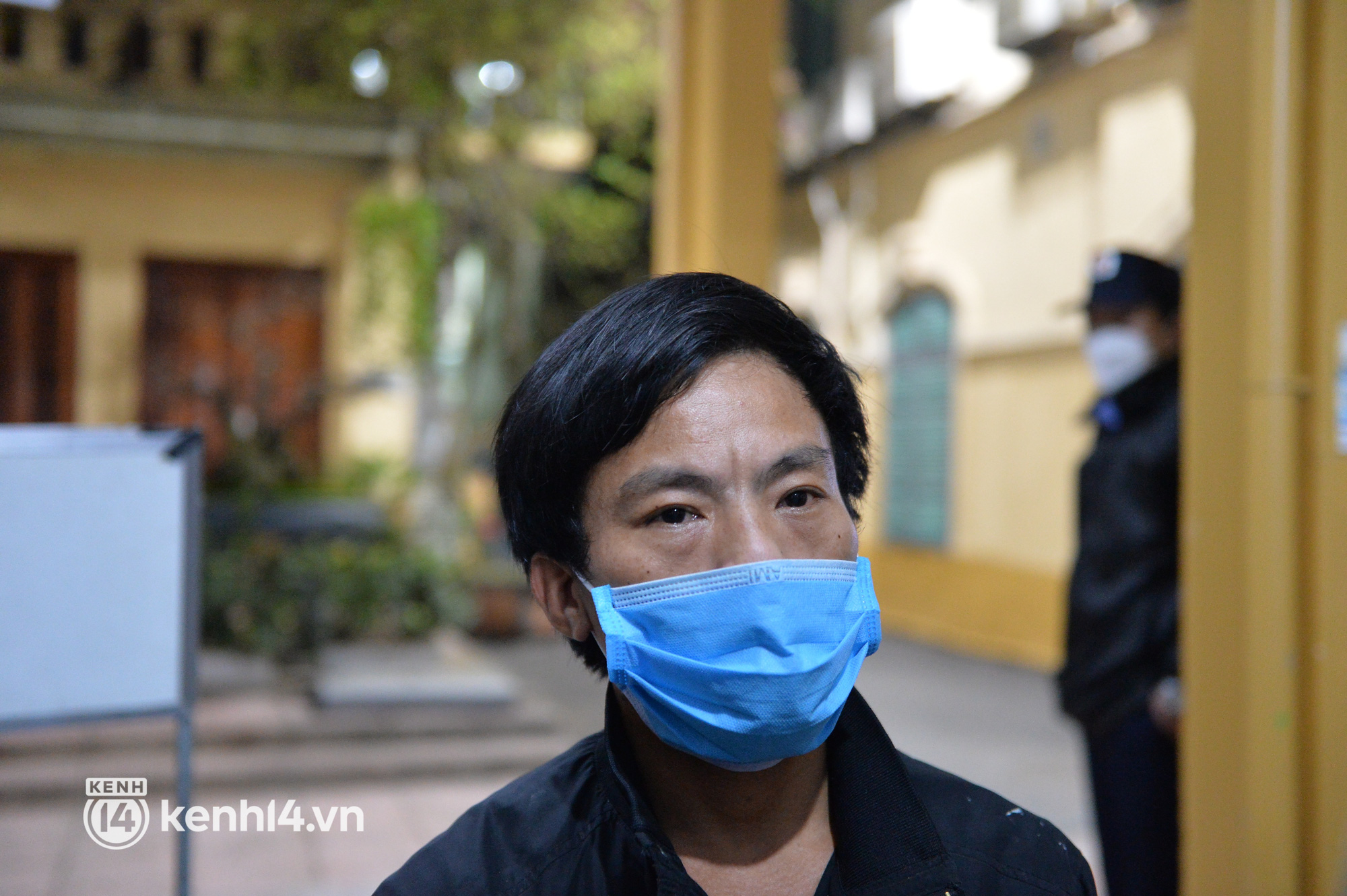 Do Huu Chung, father of a 3 year old girl
Earlier, on the evening of January 17, Thach That District General Hospital received a 3-year-old girl, D.NA, from Canh Nau commune, Thach That district, who was hospitalized in a coma and convulsions. Baby A. was transferred to Saint Paul General Hospital. After a scan, he found 9 nails in his skull.
On January 20, City Police. Hanoi sued and detained Nguyen Trung Huyen, 30, a carpenter, lover of baby A's mother. At the police station, Huyen admitted to nailing the girl's head. Previously, the baby was hospitalized for pesticide poisoning, broken arm, swallowed nails, earache, all caused by Huyen.
The family said that Do Huu Chung and Nguyen Thi Luyen (A.'s mother) had been married for more than 10 years. The couple came together not out of love, but through an arranged marriage. Because Mr. Chung is not agile, Bu Luyen is the breadwinner of the family. Both gave birth to 3 children.
In February 2021, Luyen left, leaving the children to be raised by the grandparents. Three months later, Luyen returned to pick up his children, both of whom were divorced. The two oldest children live with their grandparents in the commune of Canh Nau, the youngest D.NA lives with their mother.
https://kenh14.vn/be-gai-3-tuoi-qua-doi-da-duoc-lay-9-chiec-dinh-ra-khoi-dau-chung-toi-khong-muon-con-qua- doi-ma-van-dau-don-20220313000307498.chn
You are reading the article
A 3-year-old girl who died had 9 nails removed from her head
at Blogtuan.info – Source: Kenh14.Vn – Read the original article here