Business
Children infected with Covid-19 are increasing sharply, many children go to the emergency room at night because of convulsions
The number of children infected with Covid-19 in Ho Chi Minh City has increased many times over the previous time, making the city's Children's Hospital overcrowded with patients.
Doctor.CKII Nguyen Thanh Hai – head of the examination section at Children's Hospital 2 – said that from March the number of pediatric patients visiting the hospital increased, so that the number of children suspected of having Covid-19 increased. Therefore, every day 400-500 children suspected of being infected with Covid-19 need to be screened, of which around 80% of them are infected with Covid-19. The medical examination department of the hospital accepts pediatric patients 24 hours a day.
MSc Du Tan Quy – Head of the Infection Department of Children's Hospital 1 (HCMC) said, in the Covid-19 screening area for almost a week, the number of F0 children who came for health checks increased.
The hospital arranges 4 examination tables for pediatric patients, F0, an average of one examination table for more than 100 pediatric patients F0/day. This number is much higher than in the weeks before Tet (about 20-30 children from F0 come to the clinic/week).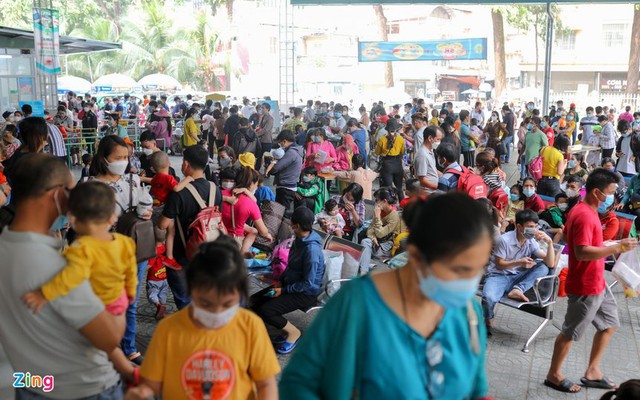 The patient came to the hospital for a check-up at Children's Hospital 2, Ho Chi Minh City. Photo: Zing
The number of children with Covid-19 admitted to Ho Chi Minh City Children's 1, Children's Hospital and Children's Hospital have all increased.
Right at the Covid-19 Children's Hospital 2 department, Ho Chi Minh City, there are more than 200 inpatient F0 cases, of which around 130 are children, the rest parents are also F0 involved in child care.
The hospitalized children were all children with high fever and convulsions. Many children who live far from their parents are so worried that they have to be hospitalized for monitoring, even babies are infected with Covid-19. The number of cases requiring respiratory support only accounted for 8% of patient cases and fortunately, there were no deaths.
When children with fevers come to the Children's Hospital in Ho Chi Minh City, 30% of children are infected with Covid-19 but only 1% of children register because their families are too worried. Other children are cared for and monitored at home.
While Omicron causes sore throats in many adults, in children it is a symptom of high fever and febrile seizures.
Pediatric emergency physicians unofficially reported that, in this outbreak, most of the children who went to the emergency room at night due to convulsions with fever tested positive for SARS-CoV-2. Although Covid in children rarely develops seriously, it is necessary to control fever in children.
It is necessary to reduce fever appropriately to help children reduce fatigue, eat well without dehydration, recover quickly, reduce the risk of hospitalization, prevent febrile seizures and reduce the risk of hospitalization; Assess other factors more accurately (drowsiness, lethargy, tachycardia or tachypnea); Reduces liver and kidney damage when using the right dosage in the right way, reducing stress and confusion for the elderly.
If the child has a fever above 38.5 degrees Celsius (or 38 degrees Celsius for a child who is tired or has a history of febrile seizures), parents should give the child paracetamol to reduce the fever according to the child's weight, warm compresses under the armpits and groin ( if the child is uncomfortable while wiping the water), wait 30 minutes – 1 hour to take the temperature again. If your child doesn't have a fever, you can call the doctor for instructions.
TS.BS. Nguyen Thi Thu Hau – Head of Nutrition Department – Children's Hospital 2, Ho Chi Minh City said that for children with Covid-19 at home, the Omicron variant is most abundant especially in the upper respiratory tract, so the most important factor is Children drinking enough water. to expel phlegm, viruses.
In addition, nutrition is also very important. Usually, children need 4 food groups, now increasing to 8 groups, prioritizing protein from nuts, limiting sugar from soft drinks and sweets because it increases the inflammatory response in children.
Add vitamin-rich foods from vegetables and fruits, open windows to let the sun in to make vitamin D, add milk, foods that contain vitamins, nuts rich in fat such as cashews, walnuts are rich in selenium, omega 3 helps children strengthen immunity.
For children with Covid-19, after being negative for 2-6 weeks, if the fever is high again above 38°C that lasts more than 24 hours, rash, edema, indigestion, fatigue, pale skin, tachycardia, red eyes… need to take the child to the doctor and get treatment immediately.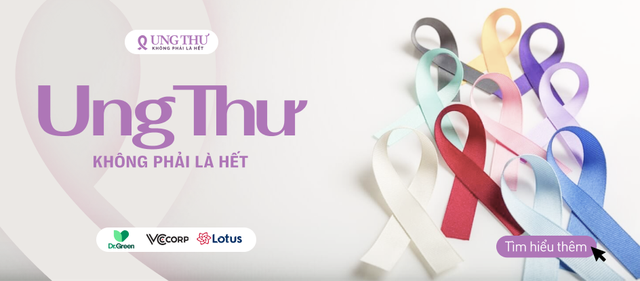 https://cafebiz.vn/tre-mac-covid-19-tang-manh-nhieu-tre-cap-cuu-trong-dem-vi-co-giat-20220312170816067.chn
You are reading the article
Children infected with Covid-19 are increasing sharply, many children go to the emergency room at night because of convulsions
at Blogtuan.info – Source: cafebiz.vn – Read the original article here