Games
Destroy SGB in the final, GAM officially becomes Vietnam's representative at the 31st SEA Games
Preliminary round, qualifying round SEA Games 31 subject League of Legends has officially ended with the final match taking place on March 12 between Esports GAMES and Saigon Buffalo. With what has been shown since qualification as well VCS Spring 2022 First of all, if either of these two teams can attend the 31st SEA Games, they are also very much open to taking home the gold medal.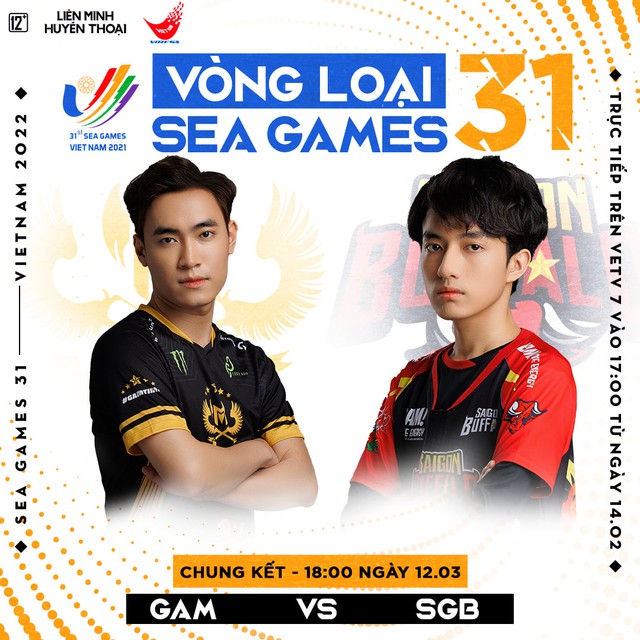 31st SEA Games Qualifying Finals: GAM Esports vs Saigon Buffalo
Since game 1, both teams showed their determination to represent Vietnam in the 31st SEA Games this time. chairman SGB and GAM They all play very carefully. SGB ​​gets the first Baron of the game but the remaining price is 3 lives lying down. GAM continued to show dominance in teamfights for around 30 minutes and brought home the victory in the opening game of the final round.
Highlights of GAM vs SGB [VÁN 1][Vòng Loại Seagame31 – CHUNG KẾT][12.03..2022]
But in game 2, the gameplay is similar, only, the results are completely opposite. This time, GAM was the team that had the Baron first and was defeated by SGB. But GAM was different in that they also had a second Baron. Unfortunately, Zeri's "200 years of experience" in the hands of the Shogunate was too pale. SGB ​​equalized after sweeping GAM's ranks ahead of the 39th minute.
Highlights of GAM vs SGB [VÁN 2][Vòng Loại Seagame31 – CHUNG KẾT][12.03..2022]
In game 3, SGB had a terrible gank to the top lane when Kiaya lay down but still managed to restore BeanJ's kill points. GAM had an early advantage and the VCS Winter 2021 runners-up didn't miss an opportunity to snowball strongly, stifling any attempt by SGB. After only 28 minutes of playing, GAM ended game 3 and regained the lead in this BO 5 pair.
Highlights of GAM vs SGB [VÁN 3][Vòng Loại Seagame31 – CHUNG KẾT][12.03..2022]
In the decisive match, GAM's performance was clear against SGB. After only 17 minutes of playing, GAM has a cash difference of almost 10k. The GAM Herald could be pushed up to the SGB main guard post. Although "Buffalo" also showed effort, GAM was too strong. The match ended quickly with an absolute victory for GAM.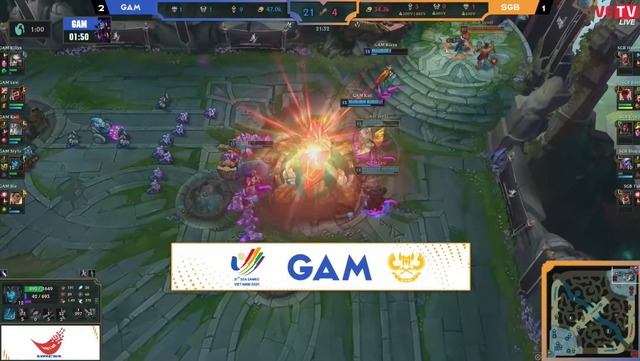 GAM destroyed SGB in game 4 after just 21 minutes of playing
With this victory, GAM officially becomes Vietnam's representative at the upcoming 31st SEA Games in League of Legends. GAM's strength cannot be doubted. And according to Vietnam's LoL community, GAM is very open to bringing back Vietnam's LoL gold medal in this international tournament.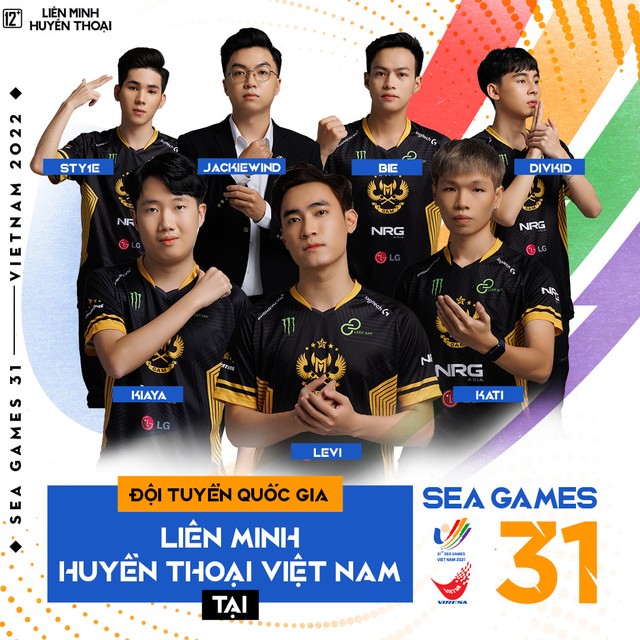 GAM Esports officially becomes Vietnam's representative in SEA Games 31 League of Legends
You are reading the article
Destroy SGB in the final, GAM officially becomes Vietnam's representative at the 31st SEA Games
at Blogtuan.info – Source: gamek.vn – Read the original article here