Tech
Founder of app bought by Microsoft for $100 million regrets and plans to 'take it back'
In 2015, Microsoft purchased Christian Reber's task reminder app, Wunderlist, for $100 to $200 million.
It was a large sum of money and an important moment in Reber's life, but it didn't make him feel the way he had hoped.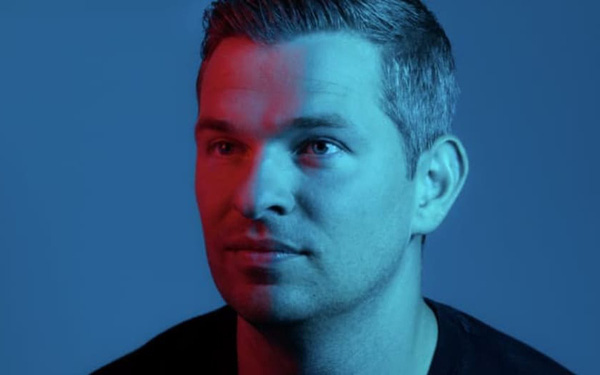 "I thought selling Wunderlist was a strange experience for me," said the Berlin-based entrepreneur.
"I feel like I've lost a child," she adds: "I feel like I'm depressed. I feel very unhappy."
Wunderlist is a simple app that had around 16 million users before it was acquired. One of the utility points that attracted the greatest users of this application at the time was that users could use it on both mobile phones as well as computers.
It was an important event in Reber's life and selling the "born child" was not easy.
"I felt completely disconnected from my colleagues and from the company I created," she said.
Now, Reber believes he wasn't mentally prepared at the time to sell Wunderlist, the company he had been trying to build for five years.
When Microsoft made the offer, Reber's partner, Charlette Prevot, was pregnant. Prevot co-founded Wunderlist with Reber and four others.
"As a founder, at that point, I had to choose between how to make the company grow and make a profit or sell it for some profit and disband the founding team."
Reber and Prevot finally decided to give up:
"I was really tired, exhausted, and felt selling the company was the best decision for everyone," Reber said.
"When I sold the company, I wasn't feeling happy, I wasn't thinking about parties. I just wanted to turn off all email and feel really bad."
It took me one to two years to come to terms with this reality, Reber said.
"Financial independence, that's great," he said: "I built something that had a very positive impact. People will always remember Wunderlist. It's a great product and thanks to that. There are also a lot of people who got great jobs at Microsoft, so there's no reason to be angry about it."
Even so, what happened to the Wunderlist app a few years after Reber sold it made him even more regretful.
In 2019, Microsoft announced that they were planning to remove the Wunderlist app and replace it with Microsoft To Do.
In September 2019, Reber participated in an offer to buy back the app in which he invested a lot of enthusiasm.
"Please let me buy again," he advised Microsoft CEO Satya Nadella and Marcus Ash, Microsoft's vice president of product and engineering.
The offer didn't work, and Microsoft removed the program from Wunderlist completely in 2020.
However, Reber still didn't want to give up.
Create a new similar app
In 2021, Reber developed a new task reminder app called Superlist, which it described as "Wunderlist's unofficial next-generation app".
One of the main reasons Reber was frustrated before Microsoft closed Wunderlist was because he felt that in Microsoft's development process, the app was never the product he wanted to create.
"What we want to do is build a de facto standard application for use in personal and business projects," he said.
There are currently products on the market for businesses like Asana and Trello or personal to-do list apps like Things or To Do.
Superlist is designed to be the "perfect bridge" between personal task apps and enterprise collaboration software. It is designed to help users scale projects from one person to 100 or 200 people.
To date, the company has about 20 employees and raised $3 million. The company is also preparing for a new round of capital raising that will be coming soon. Reber says he wants to have his own sales app.
Reber is also currently co-founding another company called Pitch, which competes with Microsoft PowerPoint.
"The reason we founded this company is because we feel that presentation is truly a means to expand the world and influence the biggest decisions in business and politics," said Reber. .
"Think of it like PowerPoint combined with SlideShare and Docs," he adds.
The four-year business, with about 160 employees, has raised more than $130 million and was most recently valued at $600 million.

https://cafebiz.vn/nha-sang-lap-cua-mot-ung-dung-tung-bi-microsoft-mua-lai-100-trieu-usd-tiec-nuoi-va-len-ke-hoach- download-back-202203111110138167.chn
You are reading the article
Founder of app bought by Microsoft for $100 million regrets and plans to 'take it back'
at Blogtuan.info – Source: genk.vn – Read the original article here