Tech
Gasoline prices too high, French motorists add… alcohol to save
According to Reuters news agency, more and more French people are mixing alcohol with gasoline as a way to save on fuel costs when the price of this good is too high. As a result, sales of Ethanol E85 in France increased by 33% and continued to rise along with gasoline prices.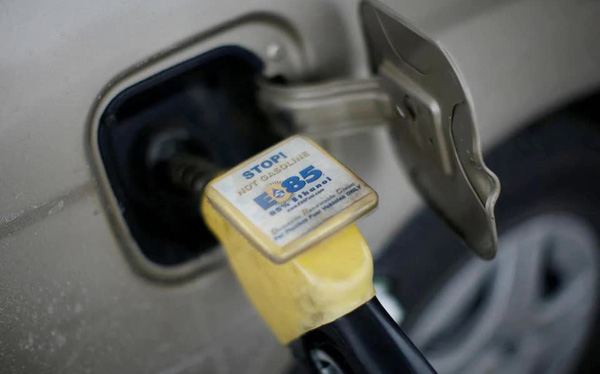 Even though for the same distance, consumers would have to buy 25% more gasoline mixed with alcohol to run their cars compared to traditional fuels, but at current prices, the French are still accepting it.
The price of gasoline blended with 85% Ethanol (E85) in France has an average price of only 0.75 Euro/litre, much lower than the almost 2 Euro/litre price of E10 petrol (containing only 10% Ethanol). Currently, alcohol-based gasoline E10 is still the most commonly used gasoline in France as gasoline prices have risen sharply since late 2021.
In theory, using gasoline mixed with alcohol (especially made from sugar beets and grains) would harm the engine, but French consumers found the cost of repairing or replacing these parts less than the total cost of gasoline if the alcohol was not mixed.
According to Reuters news agency, the demand for alcohol-based gasoline in France has risen to a record 12 million Hectoliters (1 Hectoliter = 100 liters) in 2021 and is expected to increase even more with the skyrocketing gasoline prices, as it is today.
Today, more and more French people are turning to alcohol-fueled petrol cars or buying support equipment to help the engines use this material.
On average, each set of equipment costs around €1,000, the equivalent of USD 1,164 including assembly costs. By 2021, sales of this device in France will double to 30,000 units. The number of gas stations selling E85 gasoline mixed alcohol in the country also increased by 18% to 2,725 gas stations or equivalent to 30% of the total fuel supply system.
President Sylvain Demoures of the French Gasoline and Alcohol Industry Association (SNPAA) predicts sales of this product will increase by at least 20% by 2022 in the context that gasoline prices will continue to break records due to the current political instability. .

https://cafebiz.vn/gia-xang-qua-cao-nguoi-di-xe-o-phap-pha-them-con-cho-tiet-kiem-20220312092150312.chn
You are reading the article
Gasoline prices too high, French motorists add… alcohol to save
at Blogtuan.info – Source: genk.vn – Read the original article here