Games
"Have you consulted Mr. Morgan?"
Right now, it can be said T1 owned by LCK Spring 2022 is a collective that has approached perfection. Apart from some indispensable luck factors, the T1 members also showed a convincing performance. With a win over Kwangdong Freecs on the afternoon of March 11 (Vietnam time), T1 officially broke the record of almost 7 years of existence. SKT T1 preparing for Summer 2015, becoming the team with the longest unbeaten run in history LCK.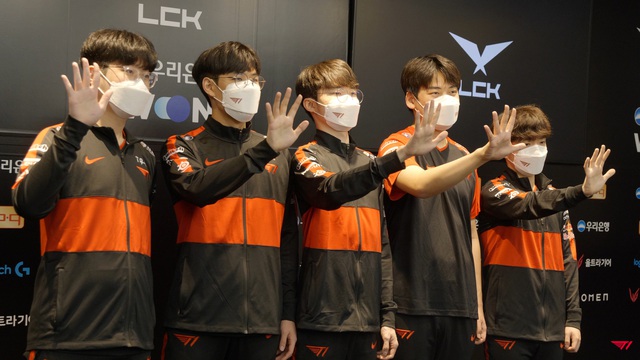 T1 is the team with the longest unbeaten run in LCK history to date
In the near future, T1 has 3 more matches to play against Fredit BRION, Liiv SANDBOX and DRX. If you win all these 3 matches, T1 Spring 2022 will go down in history League of Legends when they became the first team to have a perfect group stage, 100% unbeaten while extending their unbeaten run to 18. 18 was also Invictus Gaming's unbeaten run in Spring 2018 but this team lost. matches and there are more teams in the LPL than in the LCK.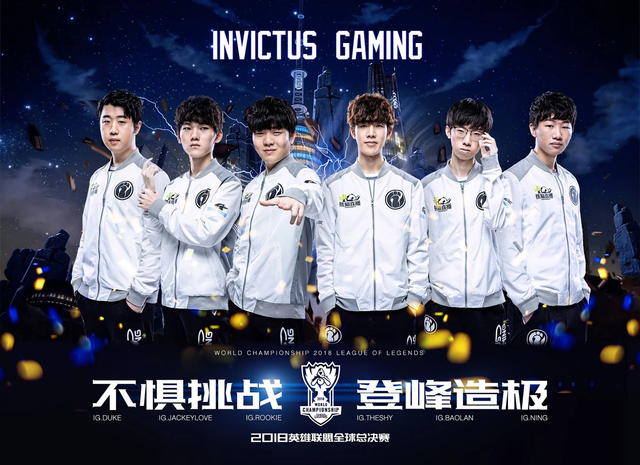 Only IG Spring 2018 has an unbeaten streak longer than T1
But even so, the names above are not easily underestimated. Except for LSB which is in the lower group, both BRO and DRX are in good condition. Both teams had important wins in the late stages, especially DRX have just beaten a lot of strong opponents like Nongshim RedForce or KT Rolster. And the international League of Legends community is also "joking" that, if T1 wants to hit the record, they should "ask His Majesty". Morgan".

This winning streak is coming to an end as no one can stop Mr Morgan and he will choose Renekton first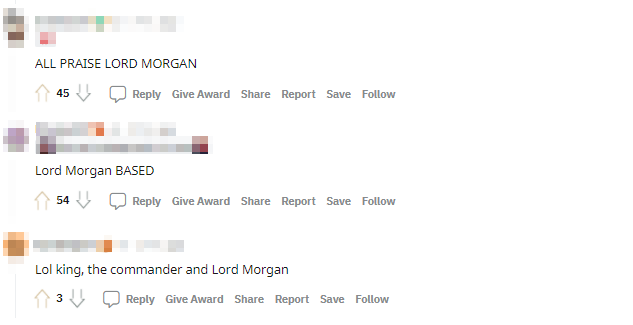 League of Legends fans started "calling" Mr. Morgan to block T1

If they win against Lord Morgan, nothing is impossible for them
For those who don't know, even though he's always been the target of "cheats" for the LoL community, in the spring of 2022, the former Hanwha Life Esports top planner has performed well. In particular, Morgan is the first to win while using Renekton – the "stepson" general in LCK Spring 2022.
Renekton Sir Morgan "describes conflict" between 5 LSB members
Indeed, even though in the current run, T1 has defeated many "strong" opponents such as DWG KIA, NS or Gen.G Esports, but undeniably, Faker and his teammates also had a very good match. For example in the match against KDF, T1 left this team with an extraordinary position in both game 1 and game 2. If it weren't for Keria's ecstasy in game 1, T1 would most likely be "embarrassed". .
The journey for the rest of the group phase as well as the upcoming playoffs will certainly not be easy. But it can be said that Faker and his teammates are facing an opportunity to make history of their own as well as add a new "unprecedented" record in League of Legends history.
You are reading the article
"Have you consulted Mr. Morgan?"
at Blogtuan.info – Source: gamek.vn – Read the original article here