Giải trí
Ho Chi Minh City is actively responding as the number of Covid-19 infections increases rapidly
Facing the fact that the number of new Covid-19 cases has shown signs of rapidly increasing in Ho Chi Minh City, the authorities have implemented many measures to always take the initiative to respond in all situations.
On March 12, the Ho Chi Minh City Health Department informed and requested 3 pediatric hospitals and a hospital with a pediatric department in the city to prepare beds ready to accept pediatric patients for treatment. Covid-19although the number of severe cases is very small.
Ho Chi Minh City Health Department Director Tang Chi Thuong has directed the Municipal Children's Hospital, Children 1 and Children 2 respectively to increase the number of nursing beds in the Covid-19 Department to a minimum of 300 beds, including 50 resuscitation beds). At district hospitals, general hospitals specializing in children, review and prepare the number of inpatient beds in the Covid-19 treatment area (minimum 30-50% of beds) for treatment, care for children.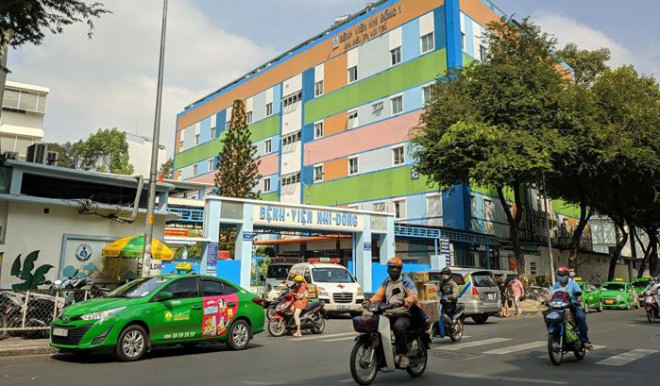 Children's Hospital 1 was assigned by the Ministry of Health to be the focal point for meeting experts to treat children infected with Covid-19 at 3 pediatric hospitals in the city.
"The hospital has strengthened the coordination of remote consultations, professional exchanges and referrals according to assigned treatment groups. Continue to send personnel to attend training courses on Covid-19 vaccination for children aged 5-11 years…", said Doctor Tang Chi Thuong.
The number of new Covid-19 infections in Ho Chi Minh City also shows signs of a rapid increase in student dormitories, in the context of universities in Ho Chi Minh City holding more face-to-face learning, students More and more foreign members are coming to the city.
In response to this situation, the Ho Chi Minh City Health Department has just held a Covid-19 prevention and control training session for all hostel administrators in the area. The leaders of the Thu Duc City Health Center and 21 Districts participated in the training.
The Student Dormitory Management Agency in Ho Chi Minh City has strengthened coordination with the Health sector to vaccinate students against Covid-19
Thus, the hostel management needs renew a list of students who have or have not received sufficient doses of the Covid-19 vaccine for the city health sector to deploy basic and supplemental doses. The Boarding Board and local health authorities agree on a plan to manage, care for, and transfer F0 students when necessary.
Students with underlying medical conditions such as asthma, diabetes, cardiovascular disease, cancer, hypertension, chronic kidney failure, etc., should be registered to coordinate with local authorities and healthcare providers. in the risk group.
Source: http://www.hanoimoi.com.vn/tin-tuc/Doi-song/1026800/thanh-pho-ho-chi-minh-chu-dong-ung-pho-khi-s…Source: http://www.hanoimoi.com.vn/tin-tuc/Doi-song/1026800/thanh-pho-ho-chi-minh-chu-dong-ung-pho-khi-so-ca-nhiem- covid-19-mourning-fasting
You are reading the article
Ho Chi Minh City is actively responding as the number of Covid-19 infections increases rapidly
at Blogtuan.info – Source: 24h.com.vn – Read the original article here