Business
House prices in Ho Chi Minh City continue to soar
According to a survey from Cushman & Wakefield Vietnam, the level of housing prices in Ho Chi Minh City last year increased by more than 15%. Upscale apartments continue to dominate the source with an average price of over 140 million VND/m2, up 23% YoY.
In early March, after two months since the land auction in Thu Thiem (Thu Duc City) peaked, the asking price of houses has changed. For example, the story of The Global City project in Thu Duc City announced high prices, from 350 million VND per m2 of commercial townhouses. Whereas previously, the real estate demand price in this area only fluctuated in the range of 270-300 million VND/m2, which means the price rose by 15-20%.
Even affordable apartment prices have reached almost 60 million VND/m2, an increase of almost 30% compared to 2020. Thus, it can be seen that in 1-2 years, despite the impact of the pandemic, house prices in Ho Chi Minh City are still pushed up .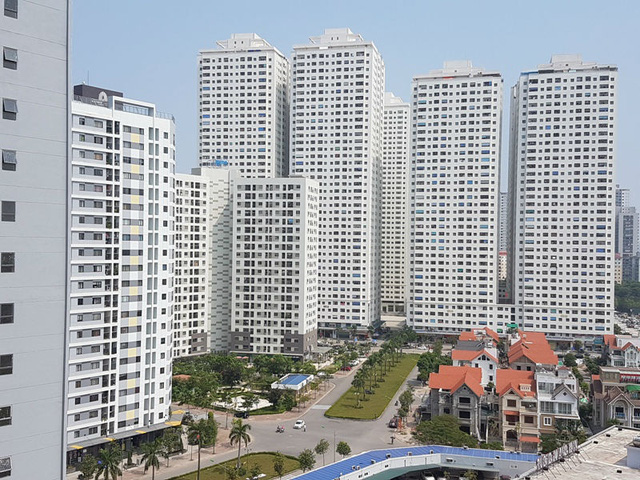 .(Artwork: Investment Newspaper)
What causes house prices to rise?
According to a survey from batdongsan.com.vn, in the past year, the average price of apartments has increased by almost 10%. Villa and townhouse products increased by more than 15%. In particular, in Thu Duc cities or districts such as Cu Chi, Nha Be … after receiving information to the district, the price of land lots has increased by more than 20%.
Mr. Dinh Minh Tuan – Director of batdongsan.com.vn in Ho Chi Minh City. Ho Chi Minh said: "The rate of price increase comes from the expectation of future price increases, i.e. people want to hold assets and wait for prices to rise in the future. Apart from that, related to demand, demand increases as well. That's the main reason why real estate prices are rising in recent times. Despite the pandemic, people still expect future price increases to continue."
According to statistics from Savills Vietnam, the supply of apartments in Ho Chi Minh City last year decreased by 54% (11,700 units), the lowest level in 5 years. Where the high-end and mid-end segments lead the market while the supply of affordable and affordable housing continues to be scarce. The Ho Chi Minh City Real Estate Association said, in addition to legal factors, the imbalance of supply and demand caused the price level to continue to push up.
"While the market is in short supply, businesses are racing to invest in the segment of the market that generates the highest profit margins. There are new projects that investors initially intend to invest in this segment. Affordable housing, priced at around 30 million VND/m2, but this is the same project when the market is in short supply, investors adjust to raise prices to very high prices", said Mr. Le Hoang Chau – Owner. President of Municipal Real Estate Association Ho Chi Minh said.
A representative from Le Thanh Construction Trading Co., Ltd said that apart from the supply and demand imbalance, the increase in the initial construction price of the project was the reason why the project had to renew its new selling price.
In addition, due to the impact of the oil spill resulting from the auction of 4 lots in Thu Thiem, which reached its peak at the end of last year, the price level also rose. This will make it difficult for business actors to create land funds to build housing projects in the future.
Mr. Le Huu Nghia – Director of Le Thanh Trading and Construction Company Limited said: "Compensation for land clearing or negotiations with people creating new land funds to invest in real estate projects in this period. I think it is also difficult for businesses when land prices rise In the end, the people also suffer because all these costs are included in the costs and in the end the price of output will continue to rise.
A recent report from the Ministry of Construction has just announced that, in the first months of the year in Ho Chi Minh City, the asking prices of segments such as apartments, individual houses… all rose sharply. In particular, the price of lots increased by 20-30% compared to the same period last year. The Ministry of Construction also estimates that this could still be the start of the "price fever" phenomenon in real estate this year.
Opportunities and risks when house prices rise
Currently, high price increases in several projects are not expected to have much impact on the market because according to research, Vietnam still has a high-income group that absorbs high-end and super-premium products.
For example, according to Knight Frank's latest Prosperity report, in the next 5 years, the growth rate of the super-rich in Vietnam will be 26%, on par with Hong Kong and Taiwan (China). These figures are considered the basis for many investors to continue pursuing the high-end and super-premium segments in the future.
However, on the other hand, if the market continues to maintain its upward momentum, there will be two possible risks for real home buyers and investors.
First, prices have skyrocketed even in the affordable Class C segment, making it difficult for most genuine homebuyers to find suitable accommodation.
Second, investors will find it difficult to resell at a high price if the purchase price from investors (primary price) is too high, thus making transactions in the secondary market difficult.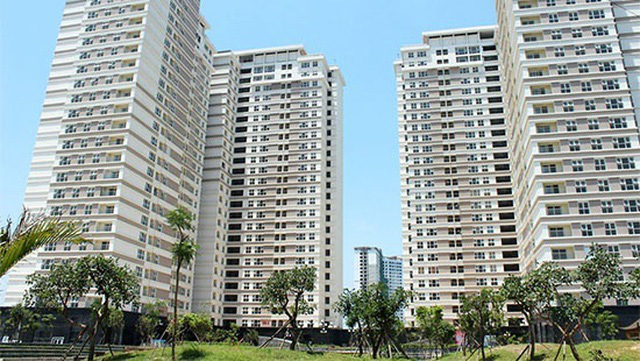 If the real estate market in Ho Chi Minh City continues to maintain its upward momentum, there will be two possible risks for real home buyers and investors. Illustration – Photo: Dan Tri.
Solutions to help lower real estate prices
For example, right in the center of Thu Duc city, experts say that, for the past 5 years, this is an area of ​​natural price growth according to urban development law due to its prime location. However, a 30-40% increase in such a short period of time is not uncommon. The accompanying risk is difficulty in buying and selling transactions in the long term.
"Due to low supply, absorption of secondary transactions is still high, the short-term impact has not yet occurred, but in the long term the price increase is too high, secondary transactions, especially market absorption, are low. Those are risks, especially credit-related risks," said Mr. Huynh Phuoc Nghia – Senior Specialist at GIBC Vietnam.
With the new selling price set, home ownership for the majority of the middle to lower income people will be increasingly difficult in big cities. Therefore, increasing housing supply, reducing the time to review project investment documents… are solutions to help lower property prices.
Mr. Le Huu Nghia – Director of Le Thanh Trading and Construction Co., Ltd. said: "Contradictions in our laws must be resolved immediately, as well as must develop a very clear process. It's time to resolve this issue. When investors submit applications for construction start dates with full permits, I think it should not be more than 1 year. Pushing supply in people's projects have been appreciating for a long time.Real estate prices inevitably fall automatically.
On the other hand, rising real estate prices in big cities like Ho Chi Minh City will also push a new direction for business, as investment capital will gradually flow to neighboring cities such as Binh Duong, Dong Nai, Long An…
"Real estate investors will redirect their investment strategy in the medium and long term to find satellite cities to develop housing projects," said Dr Su Ngoc Khuong – Senior Director of Savills Vietnam.
Today, the problem of mechanical relaxation and stress relief for Ho Chi Minh City will be more clearly visible. However, along with these problems, investment in transportation infrastructure and services should be encouraged to be able to meet the housing needs of most urban communities.
You are reading the article
House prices in Ho Chi Minh City continue to soar
at Blogtuan.info – Source: cafebiz.vn – Read the original article here