See all events here.
After receiving the news of his daughter's death, Nguyen Thi Luyen, 27, from a motel room in Can Kiem commune, Thach That district, Hanoi, took a car to go straight to Saint Paul General Hospital. Relatives had been in hospital previously, working with police, prosecutors and lawyers to carry out forensic examinations.
Luyen sat in the corner, constantly crying and mourning the loss of her daughter. "I blame myself and Huyen for causing pain to my daughter," Luyen said.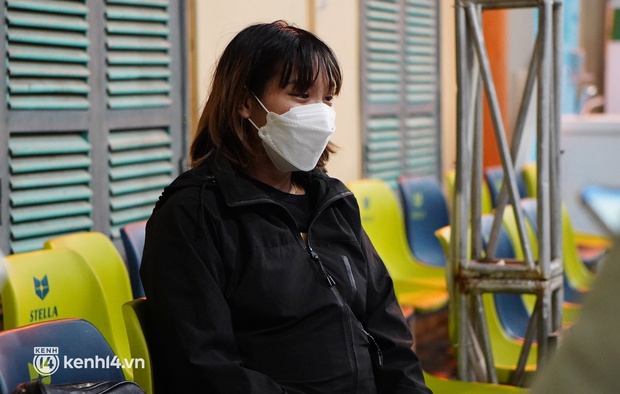 Luyen sat in the corner of the hospital, crying in pain when his daughter died
Previously, in a meeting with lawyer Le Hong Hien – who defended the legal rights and interests of the baby D.NA at the end of last January, Luyen was always tired, pale, and would not eat.
When she heard that Nguyen Trung Huyen, 30, her employer had nailed her daughter's head, Luyen said she was "very shocked".
"One side is my son, the other side is the person I live with. I used to believe in him. I can't believe he would do that to my child. What's wrong with his child?", Luyen told the law. Mr. Hien.
According to Luyen, in everyday life, Huyen is an emotional person, sometimes angry but wise. "I didn't think he would do that," Luyen said and said that when he loved Huyen, he told him about his situation, including raising A. At that time, Huyen agreed and sympathized. Sometimes, he scolded baby A. but never hit him in front of Luyen.
When the lawyer asked why there was no doubt when his daughter was repeatedly hospitalized on an irregular basis, Luyen replied that he only thought it was because he was naughty and "believed Huyen didn't think of such a thing".
"I hope my baby wakes up. I still want to raise my grandson to make up for it, but I don't know how. I have suffered so much. It's because of me, really because of me, you indirectly. make me like that. I gave birth to her, raised her for how many years… As for Huyen, she has to face the law," Luyen revealed to his lawyer.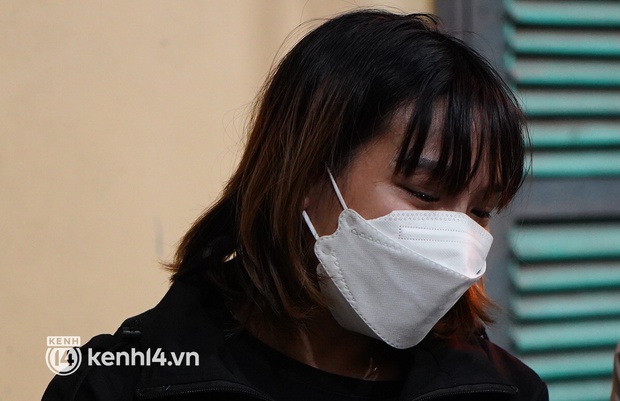 Luyen said he blamed himself a lot
Earlier, on the evening of January 17, Thach That District General Hospital received a 3-year-old girl, D.NA, from Canh Nau commune, Thach That district, who was hospitalized in a coma and convulsions. Baby A. was transferred to Saint Paul General Hospital. After a scan, he found 9 nails in his skull.
On January 20, City Police. Hanoi sued and detained Nguyen Trung Huyen, 30, a carpenter, lover of baby A's mother. At the police station, Huyen admitted to nailing the girl's head. Previously, the baby was hospitalized for pesticide poisoning, broken arm, swallowed nails, earache, all caused by Huyen.
The family said that Do Huu Chung and Nguyen Thi Luyen (A.'s mother) had been married for more than 10 years. The couple came together not out of love, but through an arranged marriage. Because Mr. Chung is not agile, Bu Luyen is the breadwinner of the family. Both gave birth to 3 children.
In February 2021, Luyen left, leaving the children to be raised by the grandparents. Three months later, Luyen returned to pick up his children, both of whom were divorced. Two older children live with their grandparents in Canh Nau commune, the youngest D.NA lives with their mother.
https://kenh14.vn/be-gai-3-tuoi-bi-dong-dinh-vao-dau-qua-doi-nguoi-me-lien-tuc-khoc-nuc-no-toi-tu-trach- banthanminh-2022031223553669.chn
You are reading the article
Mother mourns when her 3-year-old daughter dies
at Blogtuan.info – Source: Kenh14.Vn – Read the original article here