Today, in front of many new motorcycle models, it is rare to find an antique model with such unique features. Only those who are interested in collecting antiques and playing with odd things are willing to spend deep to own this 2002 Honda Dream II Thailand. This is the locomotive 51 which is said to have just returned to being a car player in Can Tho at an appalling price of up to 1.8 billion VND.
Previously, in April 2017, Mr. Luu Chinh Trung, a world-famous collector of rare motorcycles in Saigon, caught the eye while "hunting" for the 2002 Dream II, locomotive 51 in love. in the true sense of the word.
Until now, this "super product" has once again created a fever when it was bought by Mr. Nguyen Huu Tien, 31, domiciled in Can Tho for a sky-high price of up to 1.8 billion VND.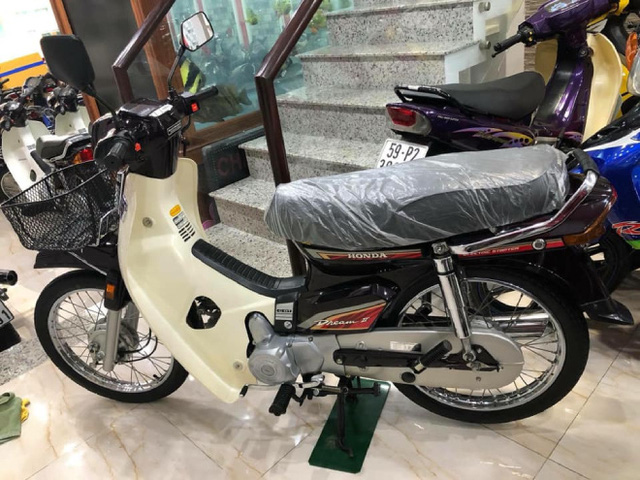 Dream II is said to be present at the residence of the Can Tho player.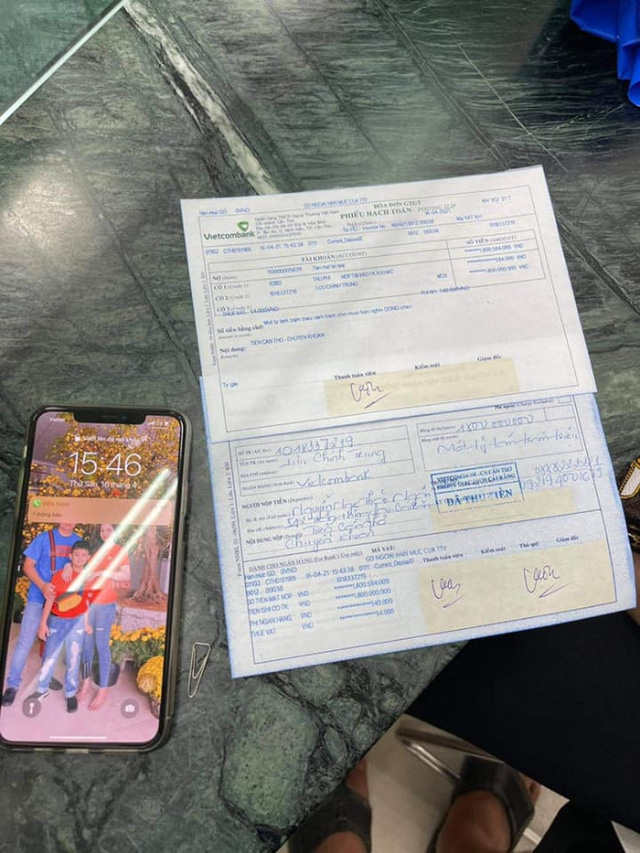 Thailand Dream II 2002 is said to have closed for sale for a staggering 1.8 billion dong. Some people say that the amount of money is not buying a luxury car and running, others think that in the real estate "whirlwind" as it is today, large sums of money invested in real estate are the most profitable.
What makes this car special is not only because of the hobbies of the players, but also because of its uniqueness which is hard to find in other cars of the same age. The 2002 Honda Dream II Thailand has never been refueled, never ignited, never rolled up, still in its original condition and collected by Saigon players in 2017.
Previously, this "rare" car was sold for up to 2 billion VND, but it ended up "falling in price" with a buyer in Can Tho with a selling price of 1.8 billion VND. "Initially the car owner asked for a price of 2 billion, it was very difficult for me to pay the price down to 1.8 billion. Many brothers are also persuaded because they think the price is too expensive, but if I like it, I will buy it", Pak Tien shared.
According to some car connoisseurs and collectors, it is very difficult to find a 2002 Honda Dream II Thailand like this, which is considered a "rare and hard to find item" in Vietnam. The car with locomotive 51 is most likely a "3 pack" imported product (imported car components are contained in 3 boxes) then returned to Vietnam for assembly.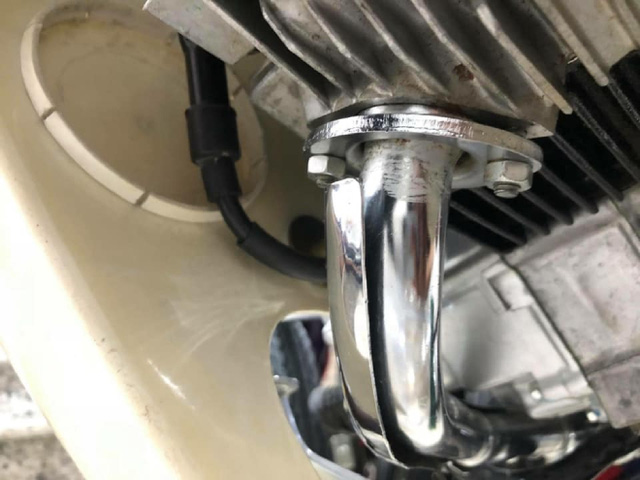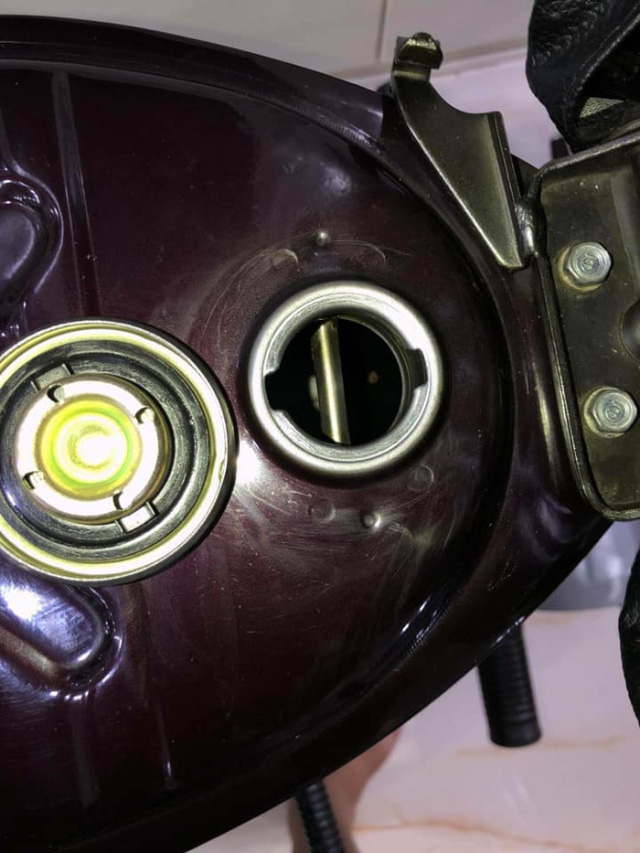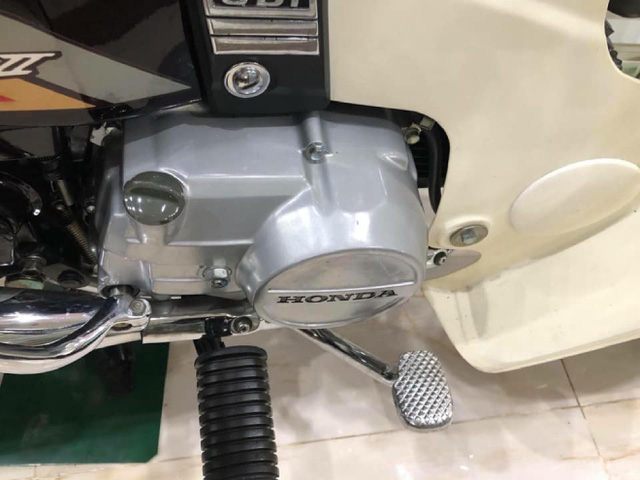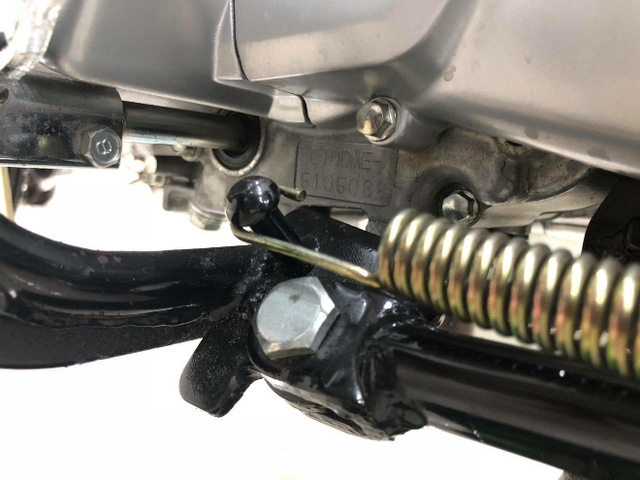 Every detail on the car shows that it is brand new, intact, without any scratches. Mr. Vo Thanh Tam (Tam Ti) in Bien Hoa, Dong Nai, who is experienced in playing "tiger smasher" must also admit that this is a "rare priceless commodity that is on the verge of extinction".
Of course, it was the new players who bought Thai Dream II 2002 at such a high price, not because of the profits, but because of their passion for collecting. But not everyone who likes it can move. Although Thai Dream II like this is very rare, many other car players also want to have it, but you must have the economic conditions to dare to "burn money" to own this car which is widely criticized for being too expensive. . Mr. Tien, the owner of the car, said that for this car, if it is not filled with gas, it will not affect the quality of the car even though it has not been used for years. But if after filling up with gas, you have to start the engine every month to make sure the car is still operating and running normally. However, he also shared that he had no intention of refueling and driving this car.
A little-known fact is that the 2002 Honda Dream II Thailand in mid-air isn't the first time it has popped up and dropped to the floor like that. Before being sold for VND 2 billion and closing at VND 1.8 billion, this legendary car was sold at a much lower price.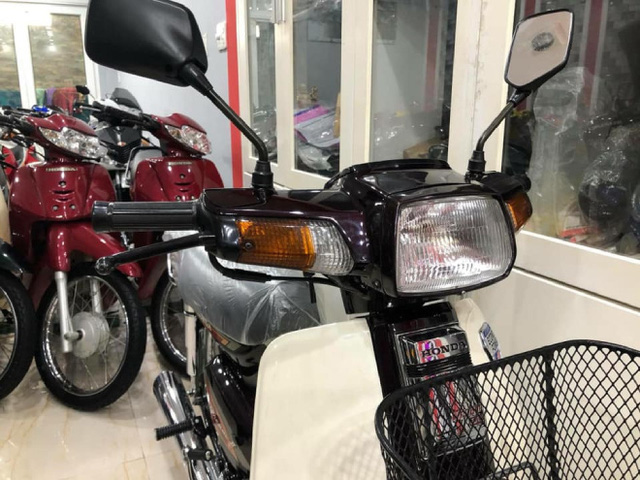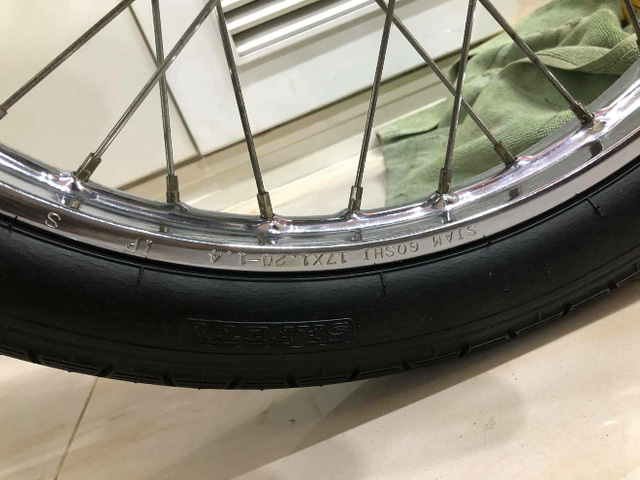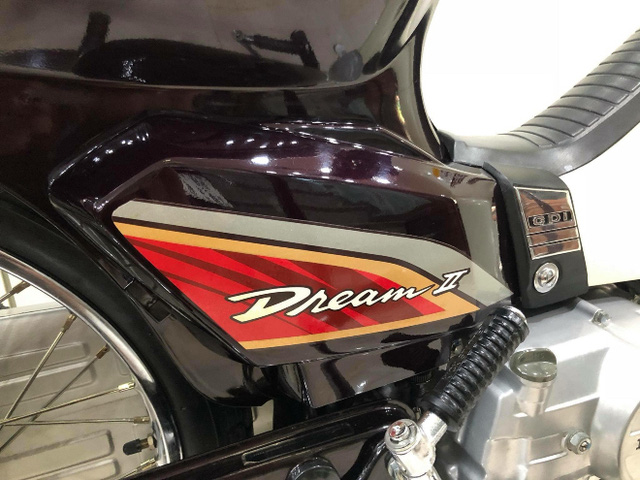 Mr Pham Hung Cuong, who specializes in collecting motorcycles with four-quarter license plates in Dan Phuong, Hanoi said: "This 1.8 billion price for Dream Thai is real and understandable because it can be said that it is a unique car. It is Vietnam. At that time I also asked to buy it from the previous car owner, but I regretted it because it slipped."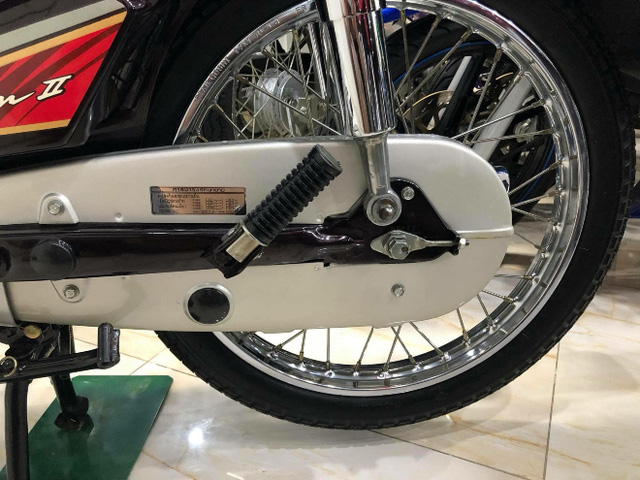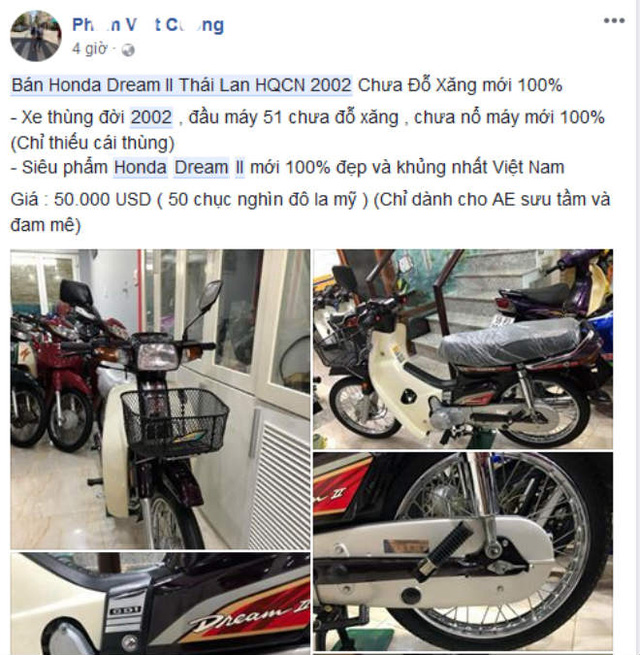 In fact, in 2018, the car was sold for VND 1.2 billion, which is 600 million VND lower than the current selling price and 800 million VND less than the latest sale.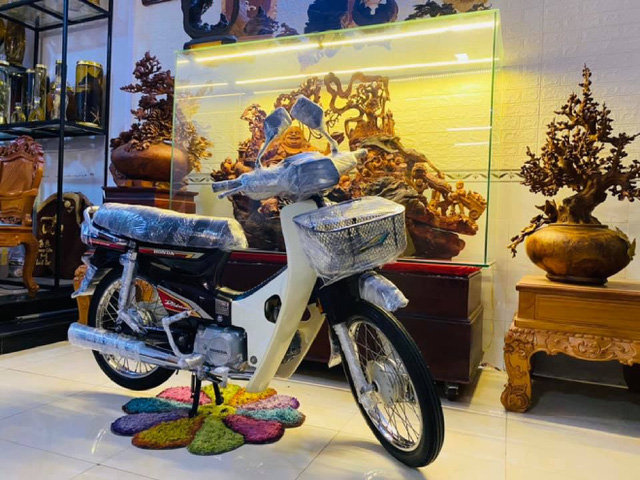 Many people are skeptical that auto players are racing to push prices to such a high level. But indeed, with the scarcity of this car, it is possible that people who have a lot of money and car enthusiasts are also willing to spend money for it.
To date, this is probably the most expensive Dream Thai in Vietnam, hardly any Dream can surpass this sky-high price.
According to Dream lovers, Dream Thai near 2002 with 51 locomotives is often sought after because most of them are still very new.
The Honda Dream II was first produced in Thailand in 1985. The first cars to leave the factory with a pedal-operated start.
In the early '90s, Honda had just launched a "pink stamp" version of the Dream II with an additional set of titles. Then, around 95, Dream Thai's imported "fire stamps" began to replace Dream's "pink stamps".
Dream Thai "fire stamps" cost 2-3 million VND more (gold price at that time was 5 million VND/tree) than Dream's "pink stamps" but are still popular among Vietnamese. This model appeared in import car shops until 2002, although Honda Vietnam has been producing the same Super Dream as Thai cars since 1998.

https://cafebiz.vn/dan-choi-can-tho-dot-18-ty-mua-sieu-pham-tuong-da-tuyet-chung-honda-dream-ii-chua-tung-do-xang- con-nguyen-dai-nguyen-kien-20220310174000637.chn
You are reading the article
Never filled with gas, still in original condition
at Blogtuan.info – Source: autopro.com.vn – Read the original article here