Tech
Of the 12 games that appeared at Sony's new project announcement event, 11 will land on PC
State of Play, Sony's event to announce upcoming games and updates around old and new games/hardware, has officially ended. Of the 12 titles that aired on State of Play, we've come to a point that deserves attention.
First, 11 of the 12 confirmed games will be released on the PC platform. This continues to be a step that shows that Sony is stepping up to tap into the potential of the PC market with huge purchasing power. All 11 titles will be on sale on Steam soon, but there are still some games that will be released exclusively on the Epic Game Store first.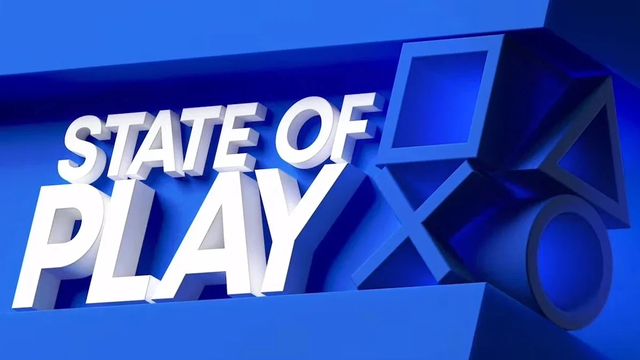 Here are the names that aired during the State of Play event.
exoprimal Will take you and 4 other players and squads to the future world of 2043, where there is a mysterious portal that has fallen into the world of hordes of bloodthirsty dinosaurs. Armed with armor and modern weapons from the future, you will face hordes of dinosaurs and a multiplayer party.
Exclusive announcement trailer.
Ghostwire: Tokyo continues to hide behind a veil of secrecy, despite the release of many previous trailers. Playing as a young man with elemental magical powers, you save the destiny of the world from the hands of an unknown soul robber.
Ghostwire: Tokyo trailer before the release date.
Stranger of Paradise Final Fantasy Origin will let players play the role of villains, will definitely make players wonder what their role is in the world. Apart from those special points, SOPFFO is still a Final Fantasy game as you know it, with missions, gameplay, and functions found in many other FF series.
Final Fantasy Origin's Stranger of Paradise announcement trailer.
abandoned is an open world game that allows the player to manipulate magical powers, adventuring in lands infested with creatures corrupted by unknown forces. Forspoken's free games are sure to attract gamers who enjoy large spaces and flexible character moves.
Abandoned announcement trailer.
Gundam Evolution is a free FPS first-person shooter that puts you in the role of a detailed and functional set of robots. The game's main music is also remixed by the famous DJ, as well as the famous "plastic addict", Steve Aoki.
The trailer announces the Gundam Evolution.
Teenage Mutant Ninja Turtles: Cowabunga Collection is a collection of a series of games about the famous ninja turtle team. Remade from the old version of the game, released on a now archaic system, this collection of ninja turtle games will remind you how intense your childhood was.
The trailer announces a collection of ninja turtle games, Teenage Mutant Ninja Turtles: The Cowabunga Collection.
GigaBash There were giant monsters punching each other. That much content is enough for many gamers who want to relive their childhood memories.
GigaBash announcement trailer.
JoJo's Bizarre Adventure: All Star Battle CHEAP is a fighting game based on the famous manga series. You'll be able to instantly execute your favorite moves like "ゴゴゴゴゴ" to confront the character you've always liked/hated.
The trailer announces JoJo's Bizarre Adventure: All Star Battle R.
Travel to Yomi Pay homage to the classic black and white kendo film. Playing as the swordsman Hiroki on his journey to fulfill his duty, you must face off against a formidable foe, as well as a self that lies deep within. Player decisions will directly affect Hiroki's fate on a road that meanders between life and death.
The game also tries to push Shinto to the extreme, while integrating divine and magical elements into Japanese folklore, sad and poetic scenes.
The trailer announces the Trek to Yomi.
Returnal Ascension Expansion brings a lot of exciting new elements to the blockbuster PlayStation 5. This expansion features a co-op mode, allowing you and one other player to participate, making the game extremely difficult.
Next door is Sisyphus Tower, a mysterious place where you have to face hordes of monstrous monsters, a whole new storyline and never-before-seen bosses.
Gamers can see the post Reviews on Returns ours here.
The trailer announces the Ascension Returnal expansion.
DioField Chronicle is a new role-playing and strategy game from Square Enix. Holding 4 chess pieces, four soldiers from the Blue Fox mercenary team, you will instantly lead the main character through the smoke and fire of war, and rise to the status of a new hero from a magical land.
The trailer announces The DioField Chronicle.
Valkyrie Elysium is the latest game in the popular Valkyrie series. The setting of this game will be inspired by Norse mythology, containing both old and new storylines, involving a heroine who faces the approaching apocalypse of Ragnarok.
The trailer announces the Valkyrie Elysium.
From the names above, only Returnal games have not been confirmed to be available on the PC platform. But based on List of leaks from NVIDIA appeared last year, we can expect a surprise from Sony. NVIDIA's listing is also the first source to confirm that God of War 2018 is coming to PC, and as we all know, GoW 2018 is coming soon. "breaking" the PC market soon after landing earlier this year.
If you've read our Returnal review, you know that the game is designed to take advantage of the special trigger buttons that the PS5 controller has. This could be a big hurdle in bringing Returnal to the PC platform. Difficulties will continue to pile up as in the new expansion Returnal will have a co-op game mode.

https://genk.vn/trong-12-game-xuat-hien-tai-su-kien-cong-bo-du-an-moi-cua-sony-11-game-se-do-bo-pc- 20220311190324658.chn
You are reading the article
Of the 12 games that appeared at Sony's new project announcement event, 11 will land on PC
at Blogtuan.info – Source: genk.vn – Read the original article here