Games
Manga/Film
Old DC artist "undercover" plagiarized Marvel comics to draw new Wonder Woman series
DC Comics is inherently one of the largest comic book companies in the US in particular and the world in general. Therefore, it is not surprising that they have a strong and professional team of artists to ensure the progress of their work. However, it seems that not all artists work with heart, and are always ready to find all kinds of ways to meet deadlines, even if it means plagiarizing other people's paintings.
Recently, a Twitter user dubbed DC Comics artist Samuli who "unmasked" Joelle Jones for plagiarizing the X-Men (Marvel) series to illustrate the new Wonder Woman – Trial of the Amazons series. Samuli believes that Joelle used the technique of "tracing" – putting aside the original painting for painting, an act that was hated and despised in the artist world.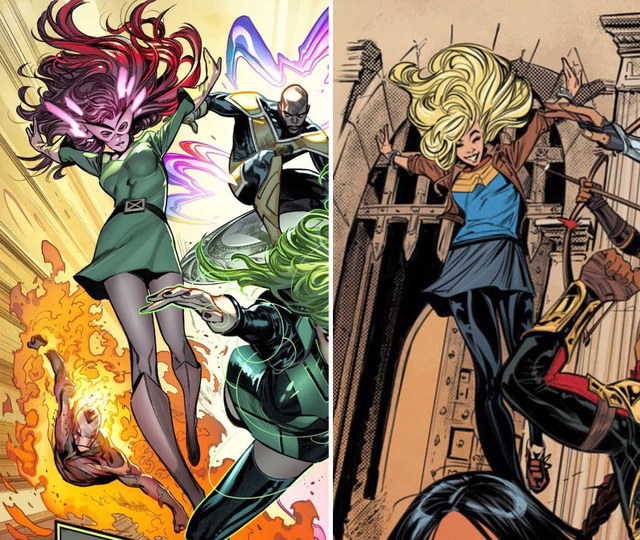 The new illustration by Joelle (right) has much in common with the images in Marvel's X-Men #1 series.
And it just happens to not stop at 1 character.
More specifically, Samuli claims that Joelle traces the figure, clothing, hairstyle, and even composition within the story frame of Jane Gray and Polaris, two of the X-Men in the X-Men #1 series. (2021) to propose to 2 characters Cassie Sandsmark (Wonder Girl) and Donna Troy. This person even uploaded a video and made the images overlap to clarify any suspicious similarities between Joelle's work and the Marvel comics.
The extraordinary resemblance made the veteran DC artist "smear" to plagiarize Marvel's paintings.
Some netizens believe that using the same body shape, especially superhero poses, is quite common among manga artists. They can refer to similar sample photos in the process of compiling, and just accidentally "meet the big ideas". However, there are also those who say that if it is similar to the body, hairstyle and parts of clothing, it is no longer a coincidence.
Of course, with professional artists, they also often retrace, or even reuse images they have drawn previously to save more time in the illustration process. However, plagiarizing the work of others, and even worse, the work of rival brands, is a completely different and much more serious story.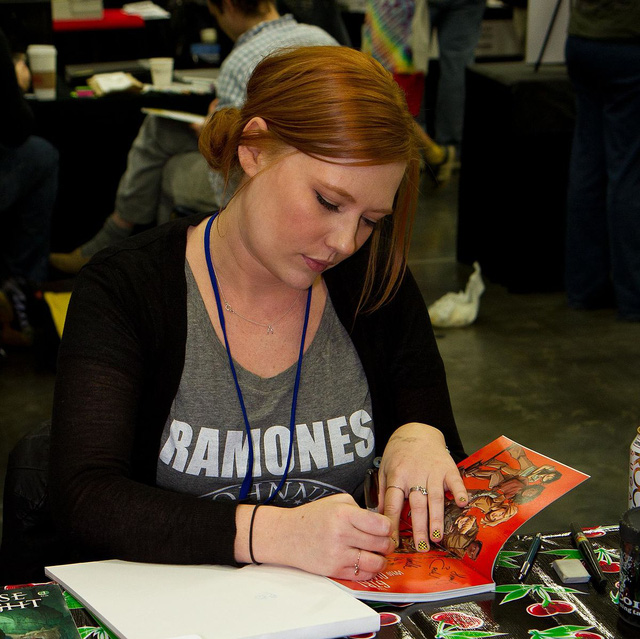 Joelle Jones, an illustrator born in 1980, has participated in many major DC projects.
Joelle Jones is an illustrator who has been in her profession since 2004, has participated in major comic projects, especially Lady Killer which was published by Dark Horse Comics in the period 2015 – 2017. In recent years, She participated in many important DC projects as a writers/illustrators such as Batman in DC Rebirth, Catwoman (2018), Wonder Girl and Wonder Woman in Infinite Frontier. Faced with accusations of plagiarism of Marvel paintings, the female artist remained silent and did not provide any comment.
According to ScreenRant
You are reading the article
Old DC artist "undercover" plagiarized Marvel comics to draw new Wonder Woman series
at Blogtuan.info – Source: gamek.vn – Read the original article here