You must have experienced a situation where you ran out of paper after going to the toilet in a public restroom. Usually people would throw the core in the trash. But from now on, when you read this article, don't throw it away but put the toilet paper core on the toilet seat. This will be very useful to help cleaning staff or those going to the bathroom later to find out that the toilet is out of paper and the staff needs to replace a new roll of paper.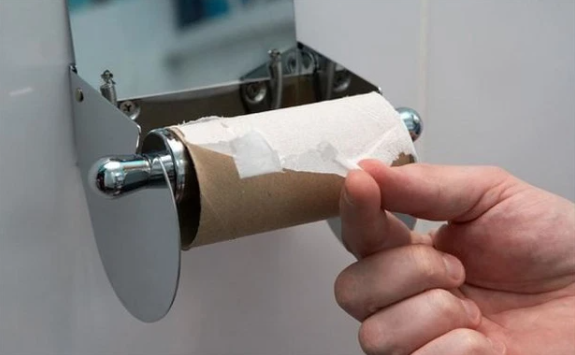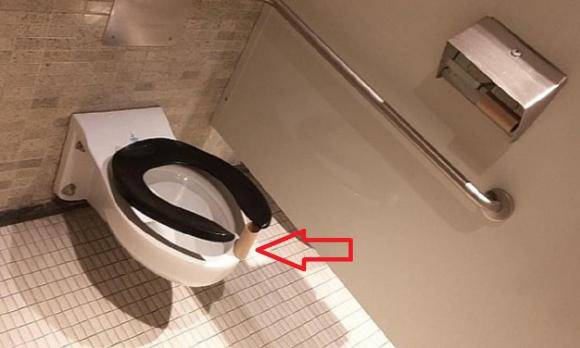 Place an empty toilet paper core on the toilet lid.
If people are worried that this will make the cleaners feel uncomfortable about having to clean, don't worry because this is a very useful warning signal for everyone.
Here are 7 notes to help you use public restrooms safely, limiting the spread of viruses and bacteria in today's complicated epidemic situation.
Limit touching items in public toilets
In public toilets, bacteria are always present on every surface of the toilet. Therefore, please limit touching the toilet surface when it is not necessary to touch it.
If you really need to touch an object in a public restroom, you should use a tissue to touch it. Also, limit placing objects on the surface of the toilet. This will prevent bacteria from sticking.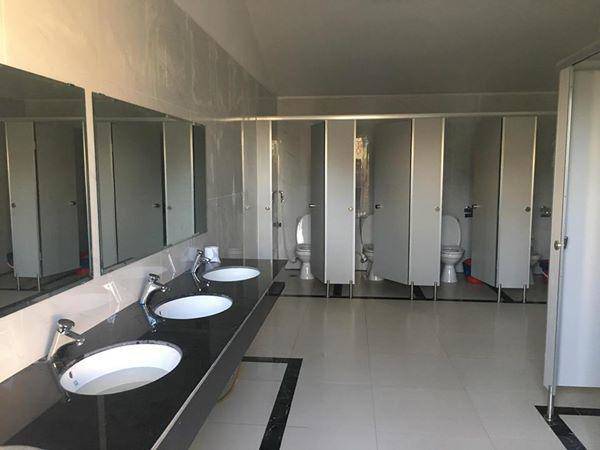 You should limit touching all surfaces of public restrooms.
Clean the bath before use
The surface of the toilet seat is a place that contains a lot of bacteria. Moreover, because many people use it, it can contain a lot of bacteria from previous users. On the other hand, the sink is a place where our bodies come into direct contact, so the more careful you are, the better for you.
Note when using public restrooms, you must wipe the table or use paper to cover it when using. This will not completely remove the bacteria, but it will minimize the number of bacteria that are sold to you.
Wrap a tissue in your hand when watering
The flush button on a public restroom toilet is a breeding ground for many bacteria. So when you are done using the toilet, wrap your finger in toilet paper and then press the flush button. Then quickly throw the paper in the trash or straight to the toilet and get out of the room as quickly as possible.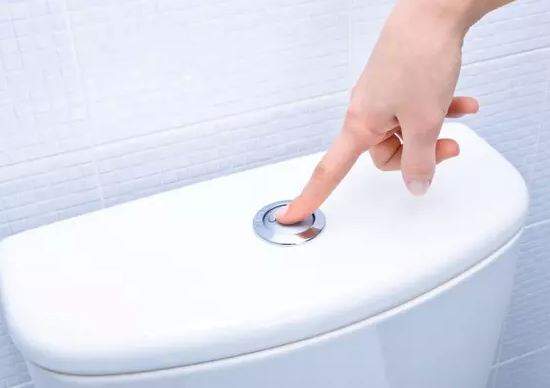 You should use toilet paper to coat your hands before pressing the flush button.
Use a tissue to cover your gloves before opening the doorknob
Toilet doorknobs are also a place for a lot of bacteria to gather. So use toilet paper or tissue wrapped around the doorknob to open the door. After leaving the room, remember to throw away the toilet paper and trash.
Bring tissue or toilet paper
Although toilet paper is available in public restrooms, bring your own toilet paper or tissue. Toilet paper in public places can harbor a lot of bacteria, so to protect your health when traveling or going out, please bring toilet paper or tissue and use it at such times.
When you go out, bring your own toilet paper.
Use a tissue when touching the faucet
In addition to the toilet, the toilet floor, sink, faucets in public toilets are also very dirty. Moreover, because the faucet is always wet, bacteria are easy to breed. That's why every time you open or close the faucet, carefully cover it with a piece of tissue to be safe.
Don't use dryer in public toilet
In the toilet there is a dryer to dry hands after washing. However, you should limit the use of this appliance because bacteria thrive in warm and humid environments and dryers are where bacteria are most likely to grow.
Drying hands causes the flow of air inside the machine to spread bacteria that stick to our clothes and skin. Not to mention, research shows that hand dryers in public restrooms can spread germs from people's hands to surrounding surfaces. In addition, this machine can also "suck" bacteria in the bathroom. One study found that toilets without hand dryers had only 6 pathogens caused within 18 hours, while toilets with hand dryers had up to 254 pathogens in just 30 seconds. . These bacteria can include Staphylococcus aureus, which is resistant to the antibiotic methicillin and can cause sepsis, death, or pneumonia shock.
Therefore, immediately after going to the toilet, wash your hands thoroughly and use your own dry paper to wipe them.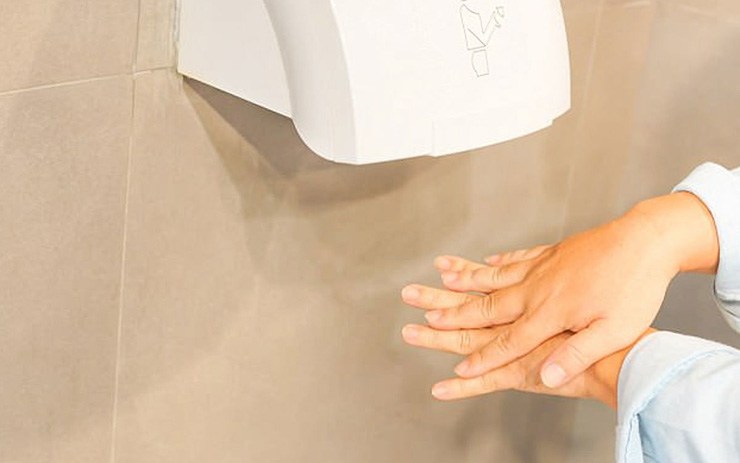 Hand dryers are potentially dangerous.
You are reading the article
Put the toilet paper core on the toilet seat when using public restrooms, use few people know
at Blogtuan.info – Source: Eva.vn – Read the original article here