The Hai Bang and Thanh Dat families suddenly announced the welcome of a new member, surprising many.
Sterilization is one of the most popular methods of contraception today thanks to its relatively simple but safe and highly effective technique. However, any contraceptive method has a certain failure rate, and sterilization is no exception. According to many studies, the level of pregnant after sterilization is from 1-5% depending on age. And this small percentage seems to have fallen into the Hai Bang singer's family.
In July 2016, Hai Bang decided to marry Thanh Dat to the congratulations of many viewers. But in less than 3 years, she gave birth to 3 children, despite the risks of a cesarean section, which doctors had warned about in advance. It is known, before giving birth, the two discussed and made the decision to ask the doctor to perform a proper tubal ligation in a cesarean section for active birth control.
Hai Bang gave birth to 3 children in a row in 3 years.
However, this afternoon (March 12), on the family's Facebook page, Hai Bang suddenly posted a photo of the whole family with the status line: "Welcome a new member to our family. Wishing you and Minh Tam's family, always healthy and safe.".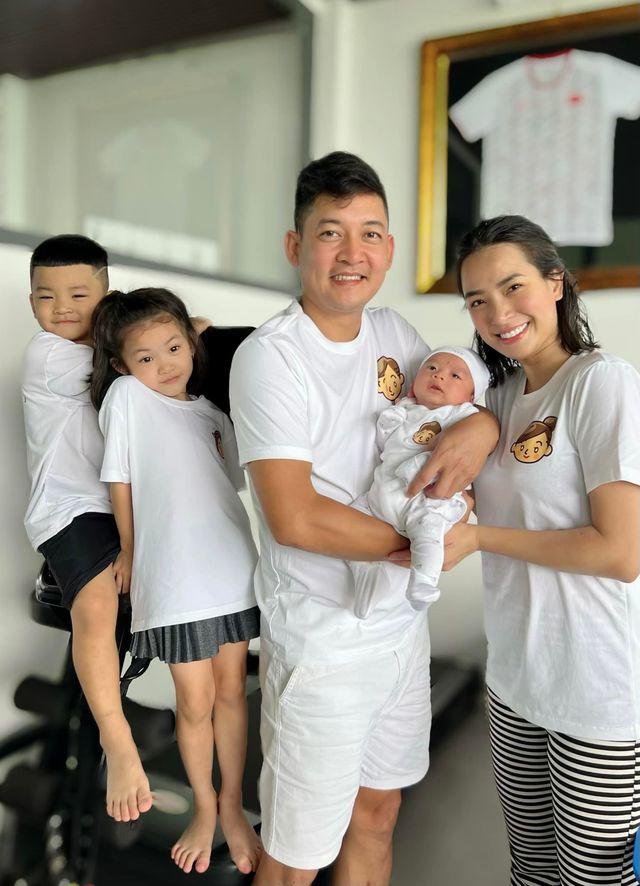 The female singer suddenly posted to welcome a new member of the family.
Everyone was shocked and confused because all this time, Hai Bang had never publicly announced her pregnancy. Moreover, she once spoke in public about sterilization after giving birth to 3 children in a short time. In a recent live sales broadcast, Hai Bang still confidently flaunted his slim body, without any signs of pregnancy.
Currently, this image of the Hai Bang family is storming social networks. Under the comments section, many viewers are also very confused: "Wow, when did you get pregnant and give birth so quickly?", "If you wear the same family clothes, you will have a baby, I just gave birth", "You gave birth to another baby", "You are grandchildren, everyone. Bang won't give birth to another baby." However, whether Hai Bang gave birth to their fourth child or not was still a big question that everyone was asking and waiting for confirmation from insiders.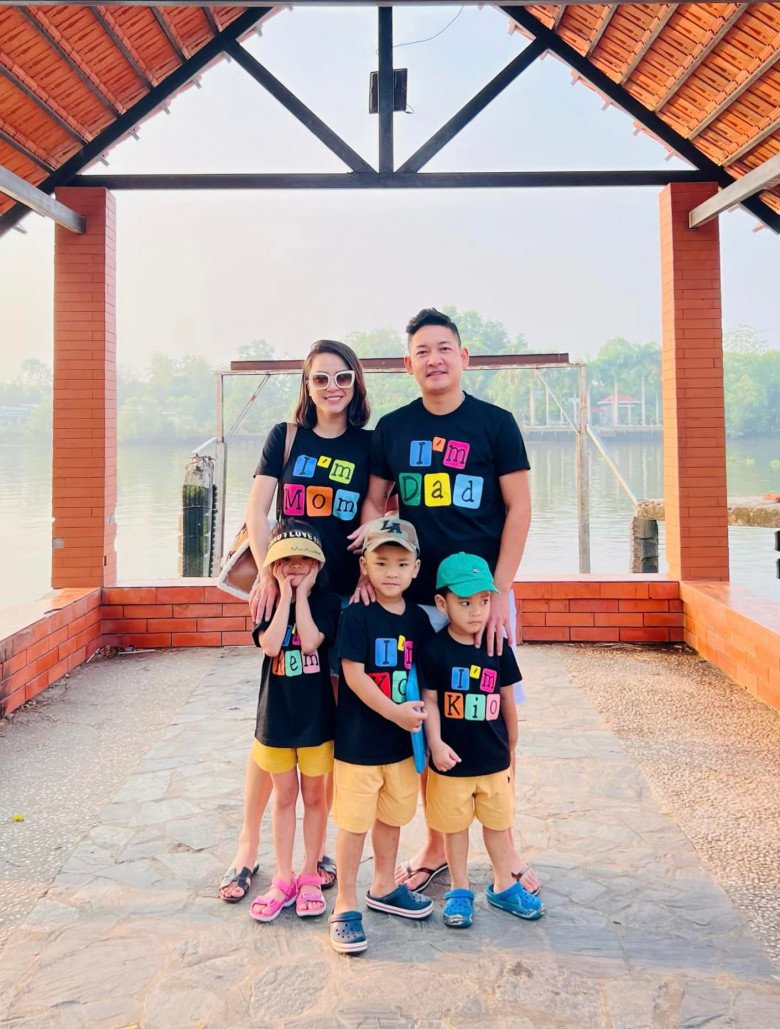 Recent pictures show that Hai Bang is really slim, with no signs of pregnancy.
In fact, around August 2021, Hai Bang was shocked when he announced that he was pregnant with his fourth child. At that time, a fan asked Hai Bang: "Really, brother. Can you still get pregnant after your ovaries are removed? and he replied:2%". According to research, the pregnancy rate after tubal ligation is 5% for women under 28 years; 2% for women aged 28-33 years and 1% for women over 34 years.
Then, Hai Bang corrected that it was just a joke. But now when he suddenly shows off his new member, many people remember this pregnancy announcement because if the period of pregnancy to the birth of the baby is quite a coincidence. Currently, netizens are waiting for the owner to speak.
Why sterilization is still pregnant?
In fact, there are cases of mothers who have undergone tubal ligation sterilization and remain pregnant. Dr. Nguyen Huu Trung said that every contraceptive method has a certain failure rate. The drugs offer an index called the Pearl Index, which is calculated as the number of unwanted pregnancies per 100 women (even those using that contraceptive method) in a year.
The Pearl index of female sterilization (tubal ligation) is 0.04. This means that the literature has determined that out of 10,000 women who have been sterilized, 4 will experience an unwanted pregnancy within 1 year.
According to Dr. Huu Trung, when women have been sterilized, even though they know that the chances of getting pregnant are very small, they should not be subjective. If your period is about 2 weeks late, you should buy a pregnancy test kit, the self test only takes a few minutes to find out if you are pregnant or not.
According to Minh An (Photo: FBNV) (thoidaiplus.suckhoedoisong.vn)
You are reading the article
Sterilizing and giving birth again?
at Blogtuan.info – Source: Eva.vn – Read the original article here