Experiencing many ups and downs in the long journey of development, the civil aviation industry Russia now face unprecedented danger. To oppose Russia's actions in Ukraine, Western countries and their allies have imposed numerous sanctions, which directly affect the Russian aviation industry.
In the first 20 years of the 21st century, in order to survive and develop, Russian civil aviation, following Soviet aviation, had to quickly switch from Soviet technology to operate modern foreign aircraft.
Now, due to sanctions, almost half the world is closed to flights from Russia. The foreign lessor, which owns most of the planes, demands that the planes be returned. Foreign insurance companies terminate contracts related to aviation hazards.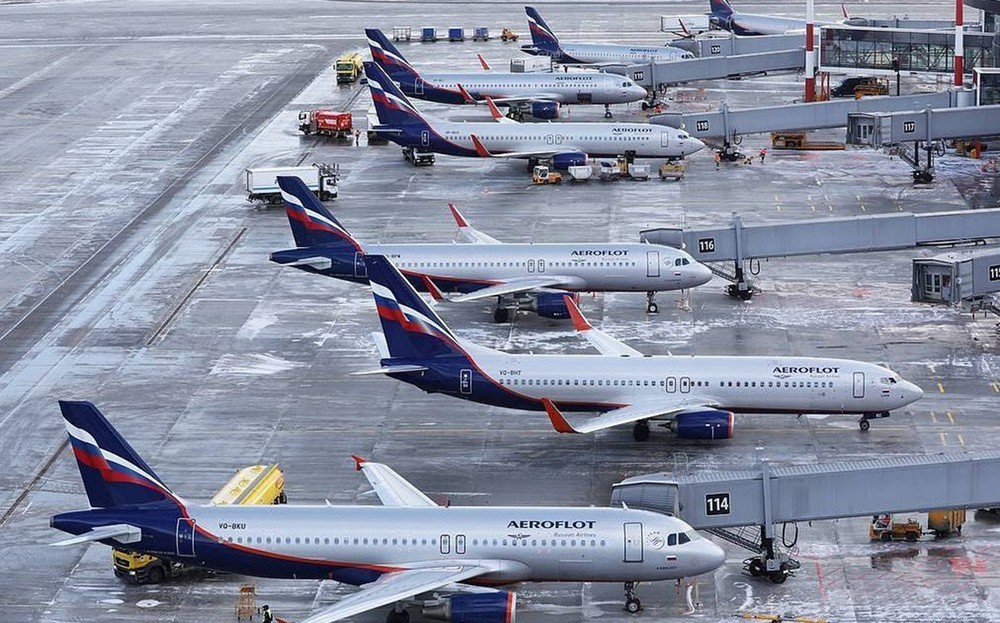 A series of Western countries have banned Russian aircraft from using their airspace – Photo: Aviation
Western aircraft manufacturers suspended their services in the country. It is known that Russian airlines use a total of 980 passenger aircraft, 55% of which are leased from foreign companies. With what Russian airlines will fly and where to go?
Four days after President Vladimir Putin announced operations in Ukraine, on February 28, on the other side of the world, in Mexico City, a Nordwind Airlines Boeing 777 was unable to fly back to Russia. . Anna Podgornaya, general manager of Pegas Touristik which is affiliated with the Russian airline, explained that the plane was detained because its insurance had been canceled due to European Union sanctions.
At the end of February, there was not a day the EU did not impose new restrictions on Russian aviation activities.
Starting February 26, the delivery, maintenance and insurance of new aircraft has been banned, and it has also been ordered to return the aircraft to the lessor within the following month. February 28, the skies over the entire territory of the Union were closed to Russian aircraft. These sanctions are also supported by countries outside the European Union: UK, Canada, USA and many others.
Half of the planes in Russia will be "destroyed"?
"In total, Russian aviation has 980 long-haul aircraft that are used for civil aviation needs," said Fedor Borisov, a leading researcher at the Institute of Transport and Transport Policy at the Higher School of Economics.
"The ones that are not chartered, are those that are historically related to the Soviet-era fleet, or are not new. Medium and long-range fleets are mostly chartered," he said.
Of the 777 aircraft leased in Russia, 515, worth a total of up to $10 billion, were leased from abroad, according to analytics firm Cirium. This shows that sanctions threaten more than half (55%) of Russia's entire civilian fleet.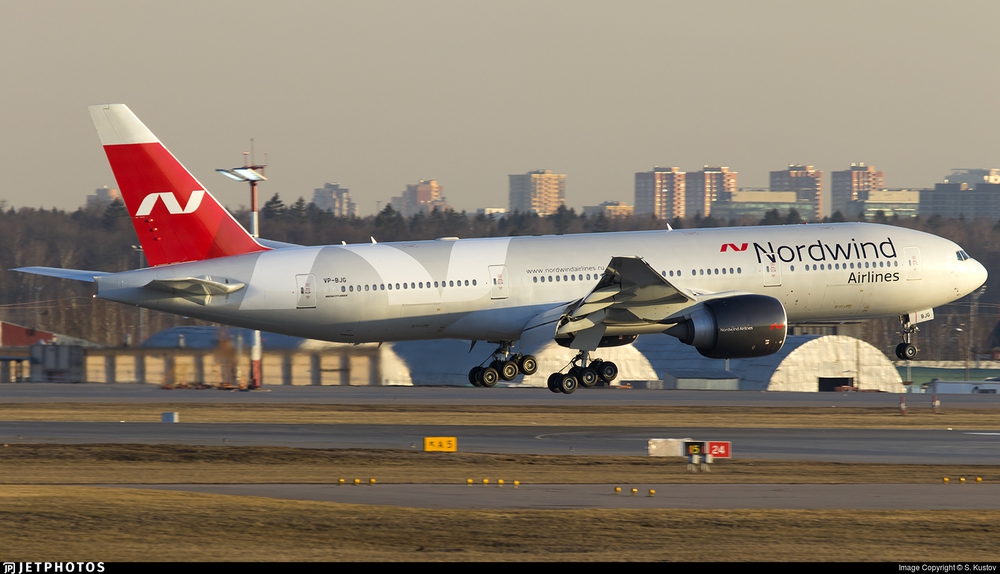 On February 26, an urgent meeting was held at the Ministry of Transport of Russia with the participation of the Federal Air Transport Agency and representatives of airlines. There the airline was told not to return the plane until it was booked and tried to negotiate with the lessor.
There are several solutions to problems with European and American lessors. First, someone might try to buy an aircraft from a lessor. Second, fulfill their request and return the plane. Third, cancel the contract unilaterally and continue to fly the aircraft, as well as replace imported equipment with domestically produced equipment.
According to Izvestia, the government is preparing to choose the third option and prepare a draft resolution. Such an action would lessen the consequences of sanctions, as at least some aircraft leased from abroad would be nationalized and stored in Russia. On March 2, RBC, citing its sources, said that the Russian Ministry of Transport held a meeting with the participation of the largest airlines and the possibility of nationalization was also discussed.
Hard on both sides!
The sanctions forced foreign lessors to return their chartered aircraft on March 28. However, an unnamed source in the European aviation industry told the Financial Times: "Within 30 days, it is very difficult for the lessor to figure out how to terminate the contract. And returning multiple aircraft at once is even more difficult."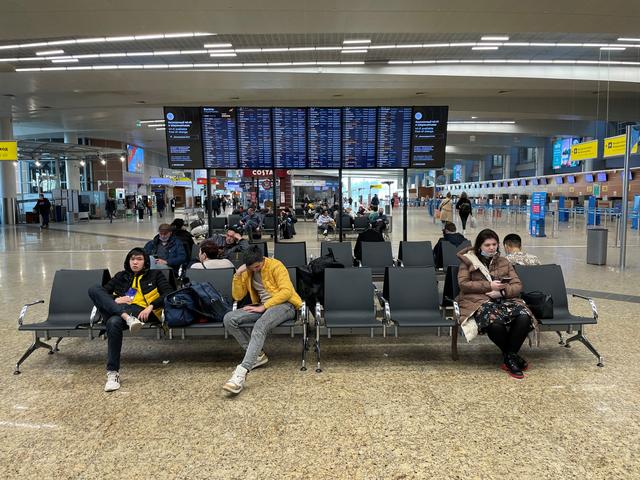 "Sadness belongs to no one".
A top aviation market manager, who asked not to be named, told Forbes that even if the charterer agreed to return the plane to the charterer, it would not be easy. The manager said: "Assuming our company stops flying these planes and terminates the contract, who will get them out of the country and how? The planes will no longer be ours. Russia, and our skies will be close to them."
The Forbes interlocutor explained that a grounded plane must be stored immediately, or "their electronics won't accommodate spare parts… So let's go. let them send an expert to take care of it!"
Phil Seymour, president of international consulting firm IBA, agrees. "This can be very expensive for the lessor," he said, meaning that in order to return the aircraft to the lessor, the aircraft must be in good condition and all maintenance metrics must be stored in advance.
Will Russia nationalize?
What if the Russian company does not return the leased plane? One top manager (who wasn't named) suggested a scenario like this: "Sue the lessors, or just use them to fly wherever you can."
According to him, the decision on whether the charter aircraft will remain in Russia or not will be officially announced soon. This means that Russia will probably nationalize these planes.
Meanwhile, US manufacturers Boeing and France's Airbus stopped supporting Russian airlines in operating their equipment from March 2 and stopped providing spare parts. Panteleev from Aviaport said Russia currently has about 200 Boeing 737NGs and about 250 from the Airbus A320ceo family, plus more than 60 Airbus A320neos. In addition, there are nearly one and a half hundred SuperJets produced in the country.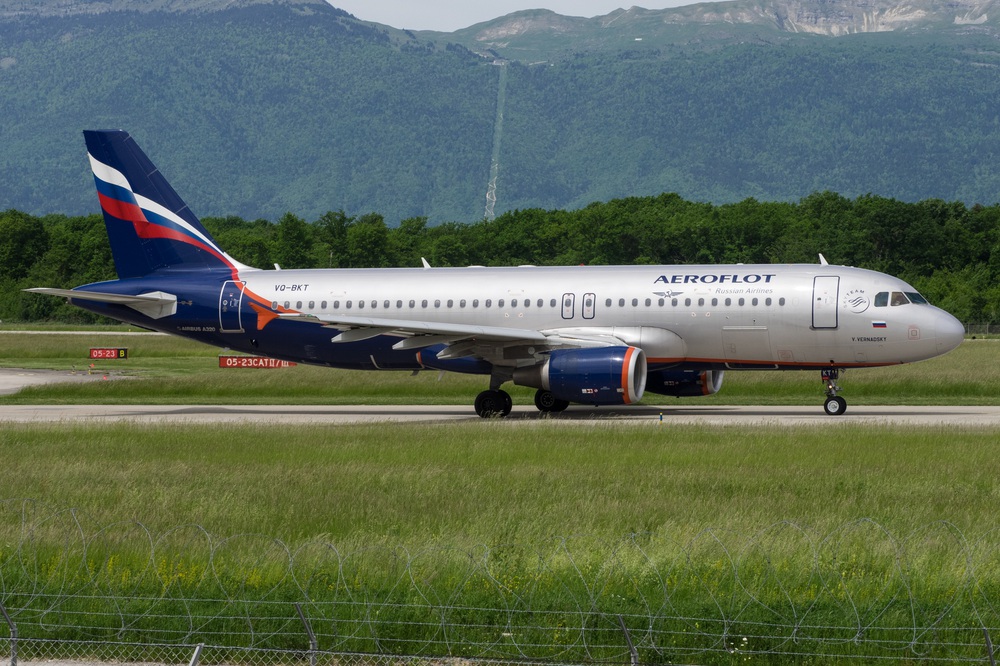 Russian Aviation currently has more than 300 Airbus A320s.
Borisov of HSE believes that "lack of support for aircraft maintenance is an important challenge". He said: "Who and under what conditions can pass sanctions for supplying spare parts is an open question. You can keep the plane, but after six months it will be necessary to replace parts. equipment that you don't own and have for 'cannibals' and obliterate each other from existing aircraft. So how long can our civil aviation operate this way?"
Whether these resources will be enough to await the mass production of the long-promised Russian MC-21 aircraft, Borisov dares not predict with certainty.
Don't be too pessimistic about Russian flights because Mr. Putin is still there. At a meeting with representatives of the Russian airline fleet on the occasion of March 8, Russian President V.Putin noted that aviation sanctions against Russia are detrimental to those who enforce them. According to him, Russia will increase domestic air travel and build its own aircraft, while Russian airlines will continue to fly abroad whenever possible.
Was it timely, the MC-21 replaced imported goods to save Russian airlines from trouble?
According to Forbes.ru
https://soha.vn/ong-putin-lenh-trung-phat-nham-vao-nga-lam-ton-thuong-chinh-nhung-nguoi-dat-ra-chung-2022030195644371.htm
You are reading the article
The skies of Russia are deserted like never before: Two defeats and punishment!
at Blogtuan.info – Source: Soha.vn – Read the original article here