Học Đường
Life Style
Vietnamese male student nicknamed "genius", PV in the national promotion campaign by the Australian government, is currently working at Law firm No. 1 in the world
What did you have at 18?
When we just graduated from high school, we start to live life, learn to be independent and live away from family. While not sure where the future will go, every 18-year-old has hope to live according to his dreams, and is free to do what he wants.
This is also a story about studying abroad at the age of 18 from his friend Nguyen Quy Thanh. At the time, although supported in part by scholarships, studying abroad in an expensive city like Sydney (Australia) also placed a significant financial burden on the families of male students.
A neighbor once advised Thanh: "Son, your parents won't even have enough money for you to go to school if your parents squeeze their necks in the water."
After 6 years, the student managed to work in the big law firm No. 1 in the world. Prior to that, Thanh also studied so well that he was invited by the Australian government for an interview in a campaign to promote education for the country.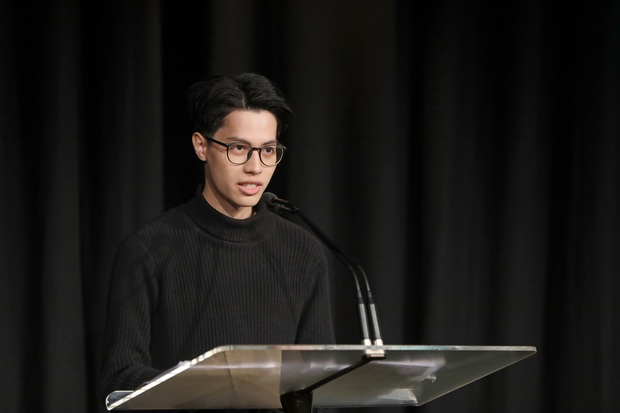 Some of Nguyen Quy Thanh's achievements
– 8.5 IELTS
– Exchange 2 years in a row at school to New Caledonia, Italy, China and Korea
– Designated by Sydney market for leadership development program
– Received an interview from the Australian government in a campaign to promote education for the nation.
– Receive a job offer at the North Australian Department of Education
– Become a lawyer at the world's leading law firm, headquartered in Chicago with 77 offices in 46 countries.
6 years studying abroad Vietnamese male students (Source: Thatforeignbud)
Dubbed geniuses, our students are in the top 2% of universities in the world
Before leaving for Australia, Thanh excellently won a 50% scholarship at the University of Wollongong worth A$75,000 (about 1.2 billion VND).
The University of Wollongong is in the top 2% of the world's top universities (according to QS 2019 rankings). It is known that it is also the highest-rated scholarship that the school offers to international students with excellent academic performance in high school.
With the excellent academic achievements mentioned above, the word "genius" is a word that is easily given by many to male students. However, to be successful as he is today, Thanh must also go through a period of studying abroad which is not only pink.
Thanh recounted that when he first came to Australia, there were many nights when the male students cried a lot, due to culture shock or worries about his future career. "Two degrees are just two sheets of paper, but the last 6 years were days when you didn't shower because of your studies, days to eat and drink to save money, nights when you cried because you felt helpless, days you carry tens of kilograms of luggage alone when moving house" – The male student confessed.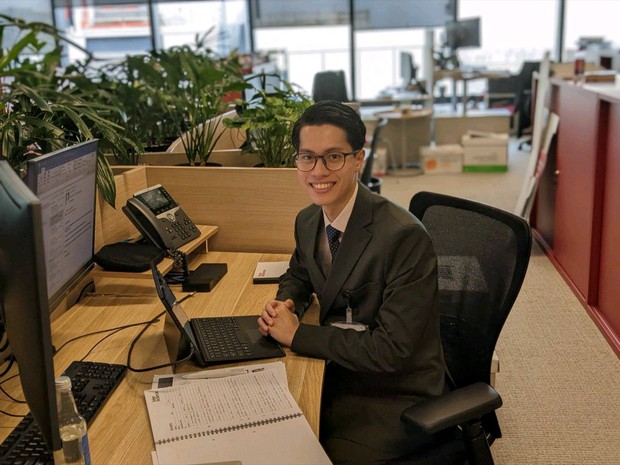 Quy Thanh studies at Wollongong University – in the top 2% of universities in the world
In particular, unlike many other international students, he accepts to sacrifice part-time work in order to maintain good grades in school, and also because of the thought that he wants to find a real office job. This caused, among other things, financial difficulties for Thanh because the cost of living in Australia was not cheap.
Reality has proven that Thanh's choice is right. During the first 2 years, he continued to receive many academic awards, achieved excellent results in many subjects and also traveled to many countries such as Italy, China and Korea.
In his third year, he was accepted into many positions at the university with higher salaries than many outside jobs. Thanks to that, he was able to be financially independent and earn a living without the support of his parents.
Thanh shared his family's views on education, which greatly influenced his career and future job choices. "My parents value education and believe that education has the power to change one's life. That's why my parents paid me to study abroad. , because my parents believed that only education can bring me a better life".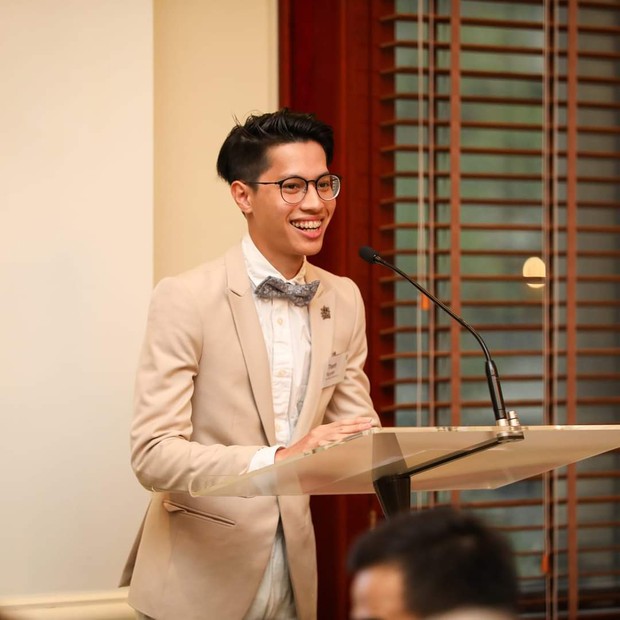 Unlike other international students, Thanh decided not to work part time to focus on his studies
Thanh is quite brave. He majored in International Relations and Law – two majors that few international students choose to study in Australia. The man told about the reasons for this choice: "DELETELaw is a very competitive profession in Australia, and is highly valued by society. Even if I become a lawyer in Australia, I can fully return to Vietnam to work as a lawyer without changing my qualifications.
I really like challenges, so I decided to take two majors that few people dared to study. Because my father always told me that if I dared to walk the path few people chose, my chances of success would be greater. Studying International Relations and Law meant that when I graduated and entered the job market, I had to fight students who were native speakers, spoke English fluently and had occasional social knowledge..
Thanh is a very practical person and understands what she needs. While participating in the leadership development program organized by the City of Sydney, Thanh had to spend a lot of time in meetings, discussing plans and executing projects.
It was a certain sacrifice that a young child needed to make. Boy students think: "At that time, my friends were hanging out and I was working. Or there are nights when I have to stay up late or all night to finish homework and have enough time to get the work done for my nonprofit. I always tell myself that in order to be successful, you have to make sacrifices. Thanks to that mindset, I don't complain when I face difficulties and always find ways to overcome challenges rather than giving up.".
The secret to being the number 1 law firm employee in the world
Currently, Thanh works as a lawyer in a leading multinational company in the world. Thanh Firm has 77 offices in 46 countries and more than 6000 lawyers worldwide. It is very difficult to pass the entrance examination to this law firm, only 1% of elite students will be admitted.
To become a company employee, you must be accepted into an apprenticeship program (called "Clerkship"). In Australia, only large law firms have Clerkship programs and competition is fierce.
"They only allow final and final year students to apply. So every student in our state only has 2 chances, if not then send a dream to the past. Last year I didn't apply and only five years. In the end, the pressure became two fold. Back then, there were days when filing was so stressful it made me cry. It's about hugging and crying, not being shallow."
To get into the Top 1 law firm in the world, you have to go through 4 rounds of interviews with an acceptance rate of only around 1%.
Thanh remembers: "After the interview, I prepared again… to fail again. Always like that. I don't dare to be confident even though I put all my heart in every round. Because there are 1,500 applications filled with great people. But I only received 10. Basically because I understand how difficult the process is, and dreaming of being in the top 1% will only let me down when I don't make it.".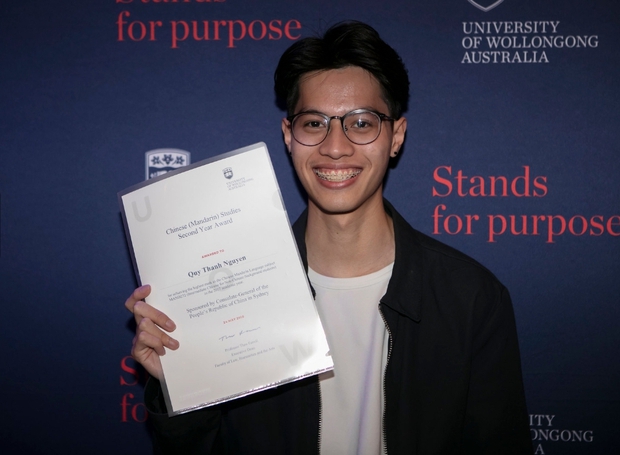 Thanh shared, the work environment in a multinational law firm is very professional with very high pressure. And of course salaries are also paid with a commensurate level of ability. While still a trainee, Thanh was able to become financially independent and spend time comfortably in Australia at a great price.
According to Thanh's part, for legal recruiters at large companies, the first thing they look at is the score. In fact, employers always ask for people with good academic abilities. In addition, if you have achievements in extracurricular activities, that is also a big plus.
"When looking at extracurricular activities, employers evaluate many things from you, such as dynamics, leadership skills, teamwork skills… lawyers needed in the case resolution process.
Therefore, when you go to an interview, don't be surprised if the employer only focuses on extracurricular issues. Just by looking at the transcript, they know how far your studies have progressed." – male students confessed.
Source: Characters provided
https://kenh14.vn/nam-sinh-viet-menh-danh-thien-tai-duoc-chinh-phu-uc-pv-trong-chien-dich-quang-ba-quoc-gia-hien-lam- viec-tai-cong-ty-luat-so-1-the-gioi-20220312225220497.chn
You are reading the article
Vietnamese male student nicknamed "genius", PV in the national promotion campaign by the Australian government, is currently working at Law firm No. 1 in the world
at Blogtuan.info – Source: Kenh14.Vn – Read the original article here