Khanh Thi – Phan Hien is one of those celebrity couples who, when coming together, had to endure a lot of ups and downs, the scrutiny of netizens due to the age difference and were once "teacher and student". After 13 years together and giving birth to 2 "full" children, Khanh Thi's happy family image has changed many people's minds, earning them even more admiration. Since they have just registered their marriage but are not yet married, many people hope that the two will hold a formal wedding to mark a special milestone.
Overcoming many ups and downs, Khanh Thi – Phan Hien became a beloved couple, gave birth to 2 cute children, soon revealing their artistic talents just like their parents.
Recently, Khanh Thi suddenly posted a photo showing her husband Phan Hien's proposal ring up close, clearly seeing the "super large" diamond in the center. When a close friend of the couple suddenly expressed his feelings: "Oh, they're getting married." Khanh Thi also hinted about his plans to make it big.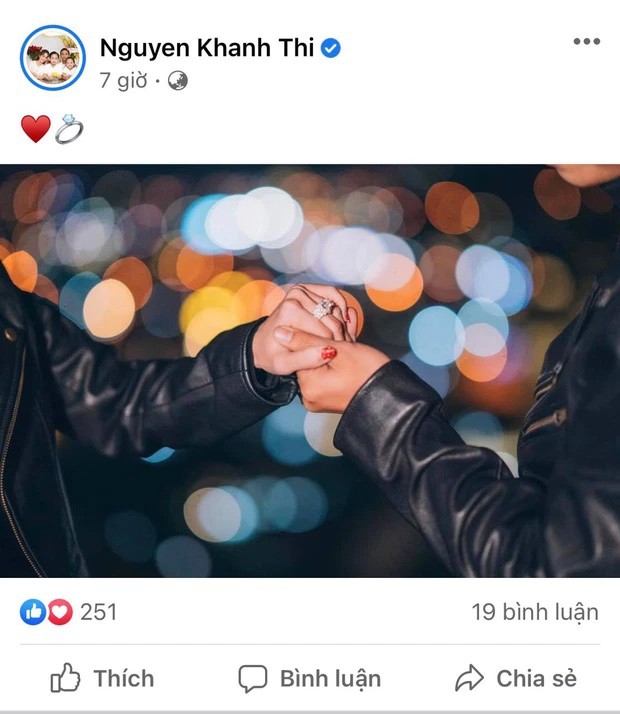 Khanh Thi showed off a photo that clearly shows a super-sized proposal ring, causing netizens to speculate that he was proposed to by Phan Hien.
This detail made netizens think that the couple popular The dance village is preparing for a super wedding in the near future when the two children are all grown up.
In early March, the couple also created a "semi-credible" online community when appearing at the wedding hall and wearing beautiful costumes, looks like a bride. On her personal page, Phan Hien's 11-year-old wife also doesn't hesitate to show off her photos with the caption: "The most beautiful princess tonight". However, in reality, the two had only come to celebrate Phan Hien's sister's special day, participating as family members.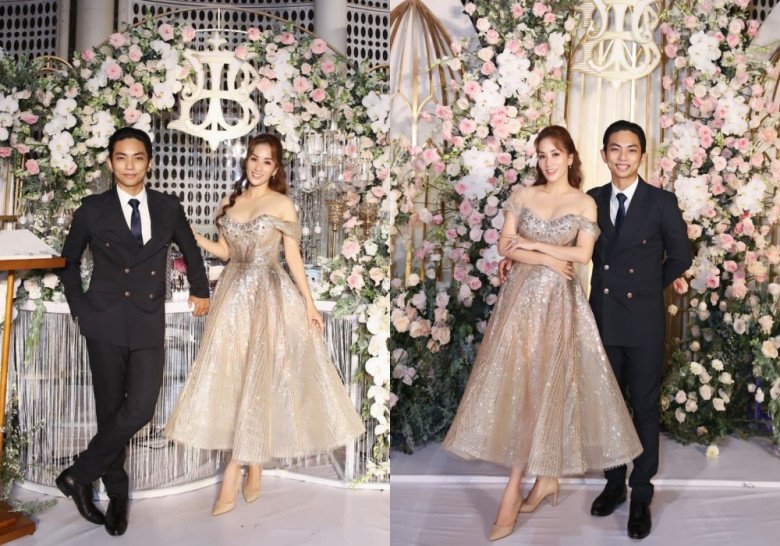 The two of them drew attention to their sister's happy day, causing many people to constantly urge to hold a wedding soon.
Before that, Khanh Thi – Phan Hien shared a lot about not wanting to get married despite seeing each other as husband and wife, living together and having 2 cute children. "Mother of two" recounts: "Before, I also thought about that. But gradually, in my opinion, the most important thing is that we live together, our children are even, we have a house and a car, we can go to international schools, we have money to buy things we like, and this is our goal. A couple's goal when they come together, living together. Then I also have it, sometimes a marriage certificate with a red mark has an indigo mark, it's difficult to delete if there is a problem. That's why I feel more comfortable, it's okay to get married but not."
According to the "dance sports queen", it's not that she and Phan Hien have never discussed this matter, nor have they shy away or hesitate to talk about it, but on the contrary are still comfortable and open with each other. .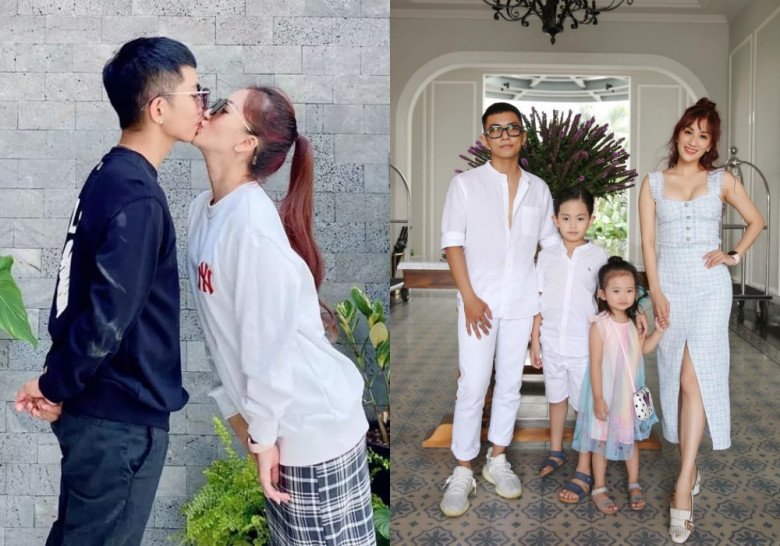 Khanh Thi once expressed his desire to have 4 children, but he was advised by his husband not to have any more children to take care of 2 children in the best possible way.
Once, the two rode a motorbike around the street and discussed how the wedding would go, and then came to the same conclusion that… is money. Khanh Thi said, apparently not only him but also Phan Hien have the same question, why people can spend billions of dollars on weddings, buying fresh flowers to decorate the party room while guests sometimes come? to see if the flower is beautiful, precious or not. Not to mention the menu is full of delicious side dishes, then there are times when guests just move their chopsticks but don't eat all of them, hurry up and come and go.
Also with the same thought, Khanh Thi and Phan Hien decided not to hold the wedding to save money. Both have the same opinion that the most important thing is how to live together, happy or not, not necessarily having a luxurious marriage.
"People have the opportunity to belittle or make good or bad comments. Those who love them also dare not bless, only telling them to see how long they can last, and those who hate them say they are mining, disorganized, and unethical. My friends must have known at the time that I used to be depressed wandering like a madman on the streets in the morning and still wearing make-up to appear on How Perfect Dance. It's now called a trend and no one scoffs at it anymore. Now that the story of the sister is better known, people's hearts are more open. After all, the choice is made by your own heart, right or wrong, the result is all you receive."Khanh Thi revealed.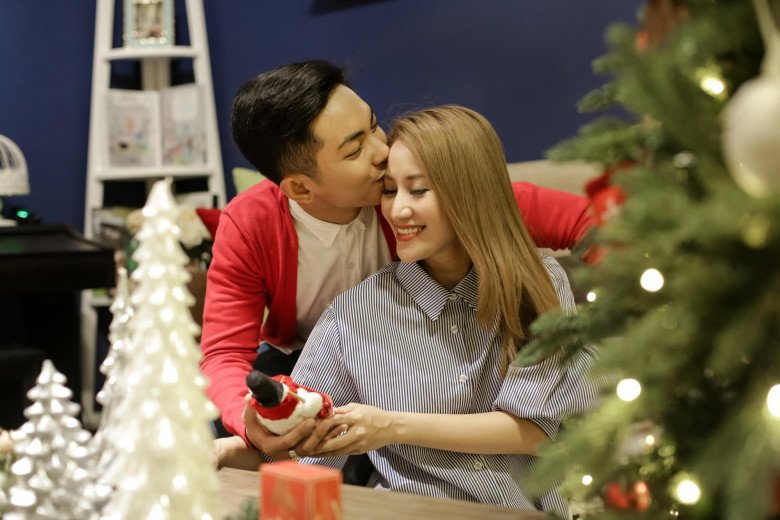 Although there is no official marriage yet, since moving to live together, the two have put their feelings first.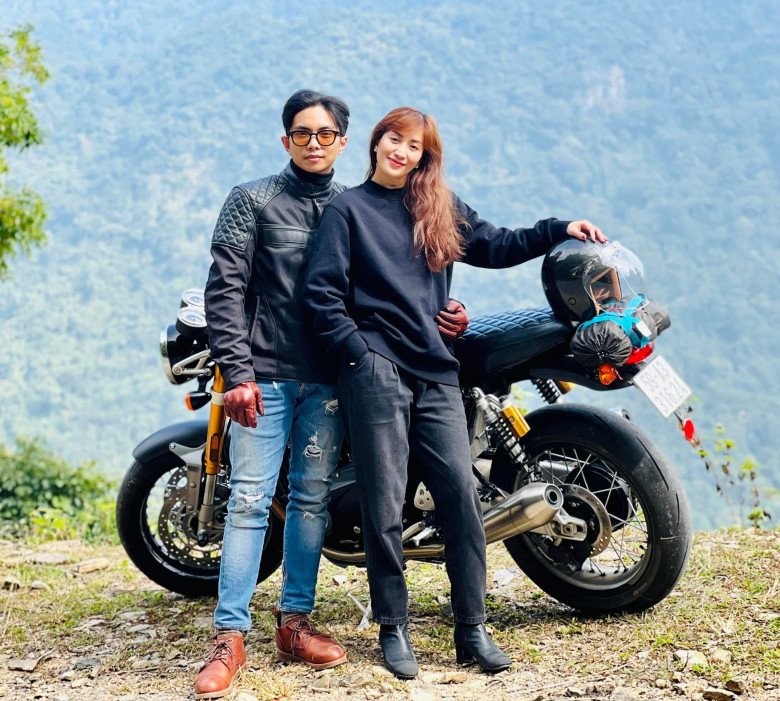 Despite having 2 children, Khanh Thi – Phan Hien always knows how to warm emotions and create space for each other.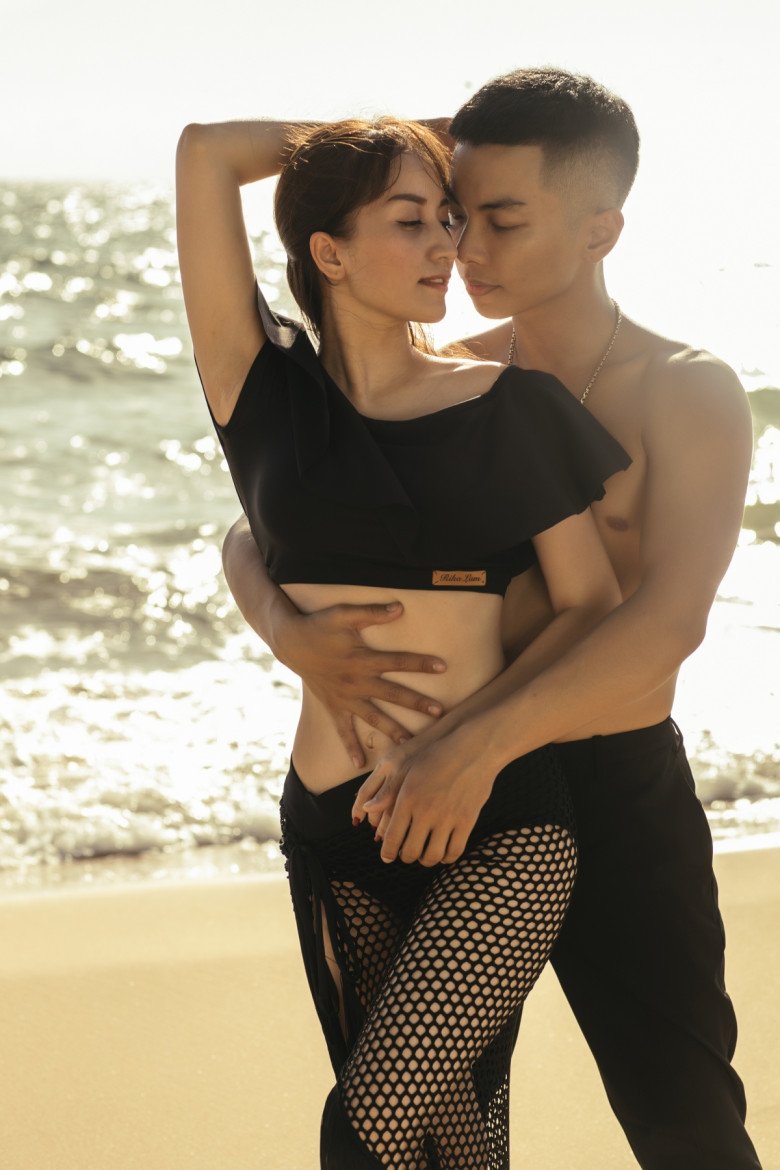 Looking at the current house with two Kubi angels – Anna, Khanh Thi also never dared to think that he would have such peaceful happiness.
You are reading the article
Wedding coming soon? -Star
at Blogtuan.info – Source: Eva.vn – Read the original article here