Đời sống
Life Style
Why are today's youth groups self-absorbed, financially addicted and "cunning to have a boyfriend"?
As a generation that grew up after the financial crisis in 2008, and then fell into another crisis caused by Covid-19 in the last 2 years,… Gen Z really understand the two words "future" and "opportunity". They start to care more about college, internship, financial sustainability or even investment. If you walk around asking questions, the answer you might get is "I haven't thought about love."
Let's meet these young people to better understand if Gen Z is busy with the future instead of looking for a lover, shall we?
The generation that grew up with the "love yourself" ad campaign
LTTT (Female, 19 years old) is sure "Spending time to earn money can also make me happy with my life, lover will count later. Not to mention, everyone around clear career "path" (career path) and then go for internship, I can't prioritize anything else."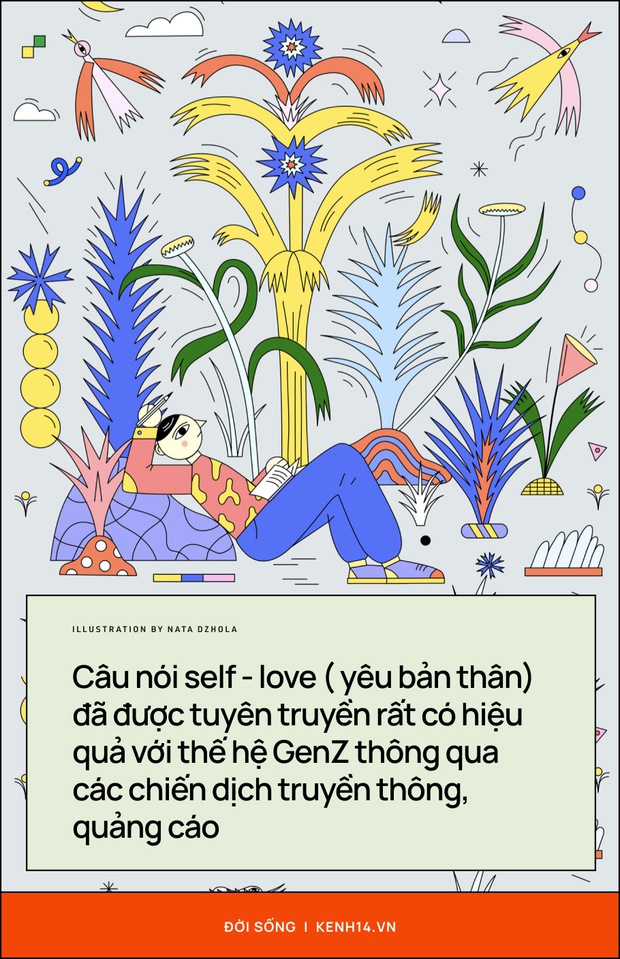 A generation with a desire to spend more time on themselves
It's safe to say that self-love has been propagated very effectively with Gen Z when everywhere they see campaigns, campaigns, messages about you must love yourself. Thus creating a new culture for young people, creating their own joy and satisfaction. Of course this is a positive thing, but as time goes on, a lover or half the happiness for the "rush a boyfriend" generation has become less important than trying and creating it yourself, how valuable it is. Where, finance, career or education is still the most important thing.
Aware of the real situation, prioritizing the quality of life over the current lover
NQ (Male, 18 years old) shared: "Since I was only in my first year, when I arrived at this new place, I was quite surprised by the standard of living and the prices here. You could say the expenses exceeded my expectations. So if I have a boyfriend, I think it will be difficult to maintain this love for long, or at least I can't take care of my girlfriend like a good boyfriend."
Perhaps, even at an age where personal identity is at its most explosive, and your ego (especially those of you who play an active role in romantic relationships) is also getting taller, Caring for loved ones becomes an excessive "responsibility". In your mind you imagine that: "Oh, I have to pay for everything when I go out to eat", "I have to take care of gas money to be decent", … Plus, as a student, you have too many connections, worry about income, expenses, … so your priority is quality of life over finding a lover now.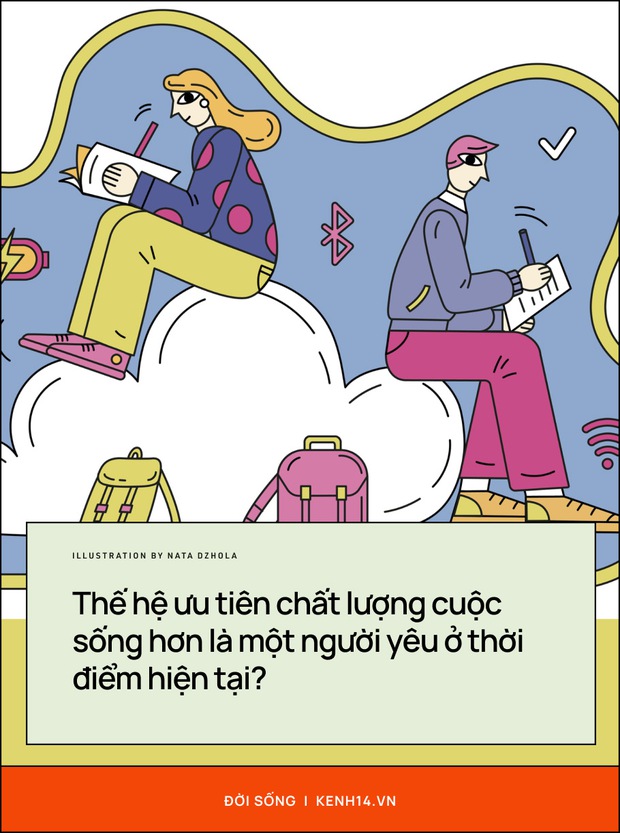 Gen Z prefer to prioritize quality of life over love?
It can be said, in the context of everything that can be said "sudden price increase" as it is today, especially the price of gasoline which brings a lot of worries, having a lover is a "quite difficult" thing in life. Your mind.
Being alone is so much more fun, why bother "just the two of us"?

NMT (Female, 19 years old) is clear: "If I had a girlfriend, that person would have to be someone who could take care of my studies and work, or one might say help me try harder than just hanging out. be careful on the way".
Young people's standards for lovers are no longer just "Have you eaten?" Or just "Are you going for a walk?" but also to be someone who inspires and helps each other to excel in their respective fields.
Not to mention, some of you even shared, it would be nice if your lover was a successful or disciplined person so that you would be motivated to try more than just love relationships, casual crushes, often. It would be great for Generation Z when you receive the message "How was your lesson today, do you need help". Is it wrong to say it?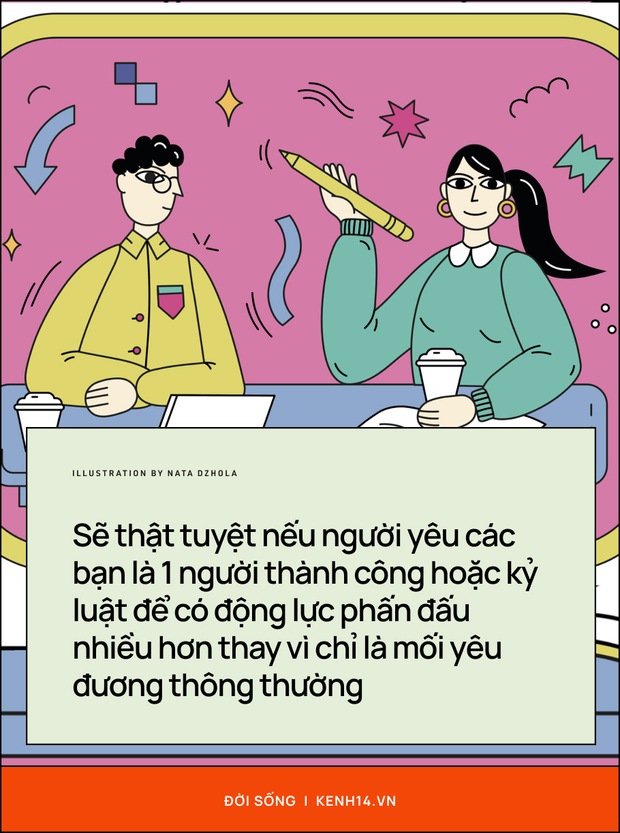 Generation likes to be alone, and if the other half is successful and disciplined, that will be great
End
It could be argued that, as Gen Z begins to become more aware of their own lives and opportunities, and self-love increases, your lover's standards also begin to rise with more "demands." High standards are good, awareness is good, but also hope that Gen Z will create a generation that balances heart and mind rather than chasing reason and forgetting that emotions are also the spice that creates life.
Of course, everyone has the right to choose how to love, how to be loved and who they love, but take that into account, don't let yourself regret it.
https://kenh14.vn/vi-sao-hoi-tre-mang-bay-gio-cuong-yeu-ban-than-nghien-tai-chinh-va-ren-co-bo-20220312115818293.chn
You are reading the article
Why are today's youth groups self-absorbed, financially addicted and "cunning to have a boyfriend"?
at Blogtuan.info – Source: Kenh14.Vn – Read the original article here