Giải trí
5 things that made the iPhone lose points before iFan-Hi-tech Fashion
When switching from an Android phone to an iPhone, users will come across the following 5 drawbacks.
As an old Android user, change to iphone, users will have a bit of an unpleasant experience. While high-end iPhones, such as the iPhone 13 Pro, offer a luxurious feel, they have a few downsides.
1. Lack of flexible adjustment
One of the biggest criticisms with iPhone and iOS is the lack of customization. Apple has always taken the security of its mobile operating system seriously and set a series of restrictions for the App Store. Therefore, flexibility is the main plus of many Android phones.
Pixel 6 Pro.
Android users can freely customize screen colors, use always-on display, customize widgets, etc. features not available on iPhone. This has been annoying for a long time and lasted until iOS 15. In fact, iOS also limits the features of some apps. For example, the Xbox Game Pass iOS app is not allowed to support cloud streaming, while it can be done in smartphone Android.
2. No fingerprint scanner
This is quite an inconvenient and inconvenient experience when iPhone users always have to wear a mask, inconvenient to unlock their face via Face ID. On the other hand, many Android phones support in-screen fingerprint scanning and face unlock, including the Galaxy S22 Series and Pixel 6 Pro – much more convenient.
The tech world and iFan really hope that Apple will bring Touch ID to the iPhone 14 Pro.
3. Lightning port inconvenience
One of the other wishes of "Apple House" fans is to give up the Lightning port and use USB-C for the iPhone 14 Series. For now, it has adopted USB-C for its MacBook and most of its iPads, but still uses Lightning for the iPhone as well as the AirPods Pro.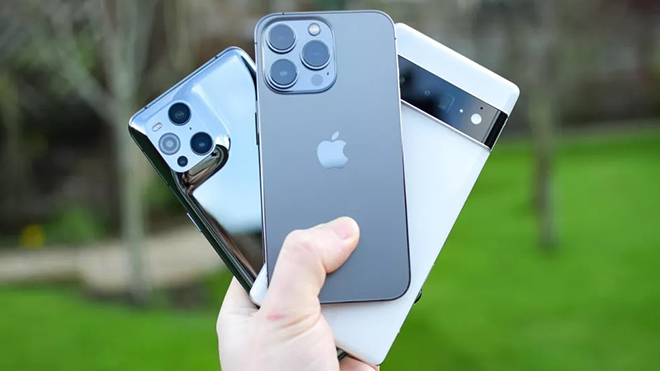 iPhones still use the Lightning port.
There are already many devices that use USB-C to connect and charge, but users still have to carry a Lightning cable to connect to the iPhone. If Apple didn't switch to USB-C with the iPhone 14, many users could revert to Android phones.
4. Complicated notifications
In fact, the way iOS handles notifications is still not optimal. Currently the iOS update does not provide flexible customization. Getting rid of notifications is also quite difficult.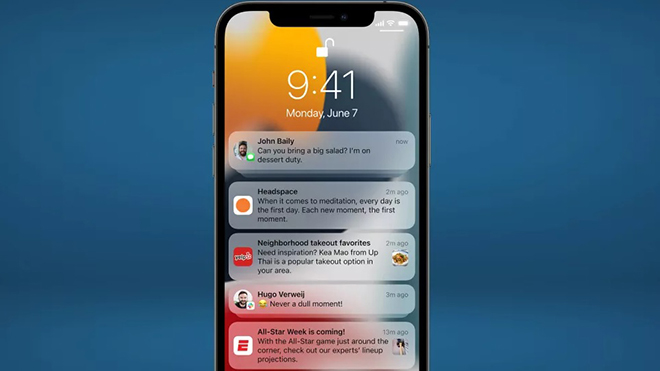 Illustration photo.
Control over iPhone notifications is decent, but it still doesn't feel as smart or intuitive as on Android flagships, including the Pixel 6 Pro.
5. The design is a bit boring
Over the past few generations, the iPhone hasn't changed much, and overall, the iPhone 13 Pro has the original design of the iPhone 11 Pro. Not to mention the ability to connect to iPhone peripheral devices is quite limited.
iPhone 13 Pro and Pixel 6 Pro.
Currently, the Galaxy S22 Ultra has an S Pen and a DeX stylus; The Pixel 6 Pro has a Magic Eraser and an AI-centric Tensor chip; Oppo Find X3 Pro has a microscope lens,…. All these features are meant to attract ads but are certainly fun to use.
On the other hand, iPhones tend to follow Android phones in adopting new technologies and features. Because of this, many people are more interested in the Google Pixel 7 or Galaxy Z Fold 4 than the iPhone 14 Pro.
Source: http://danviet.vn/5-dieu-khien-iphone-mat-diem-truoc-ifan-50202213395913243.htmSource: http://danviet.vn/5-dieu-khien-iphone-mat-diem-truoc-ifan-50202213395913243.htm
You are reading the article
5 things that made the iPhone lose points before iFan-Hi-tech Fashion
at Blogtuan.info – Source: 24h.com.vn – Read the original article here