The bedroom is a personal space for each individual, so they often have to include a wardrobe for themselves. The problem here is that everyone's clothes are often too many, so if you don't know how to organize them, your room will be very messy.
Let's take a look at some wardrobe models and smart ways to organize clothes to help tidy up your closet and make your room more organized.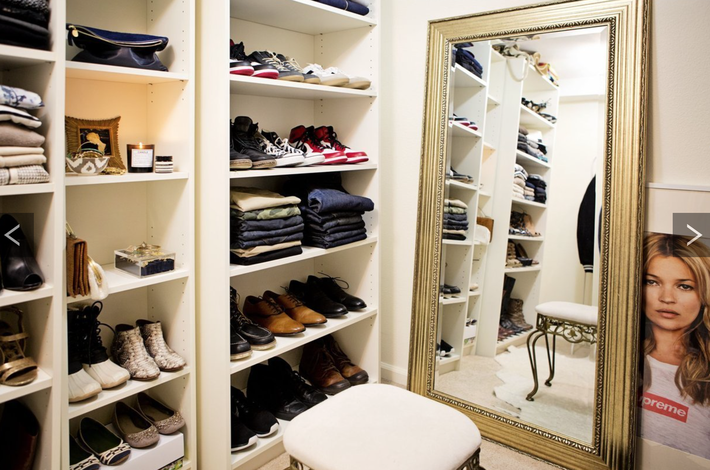 1. With a cabinet with lots of drawers like this, you don't have to worry too much about storage. This type of wardrobe is also suitable for those of you who like shoes and have a large collection of shoes.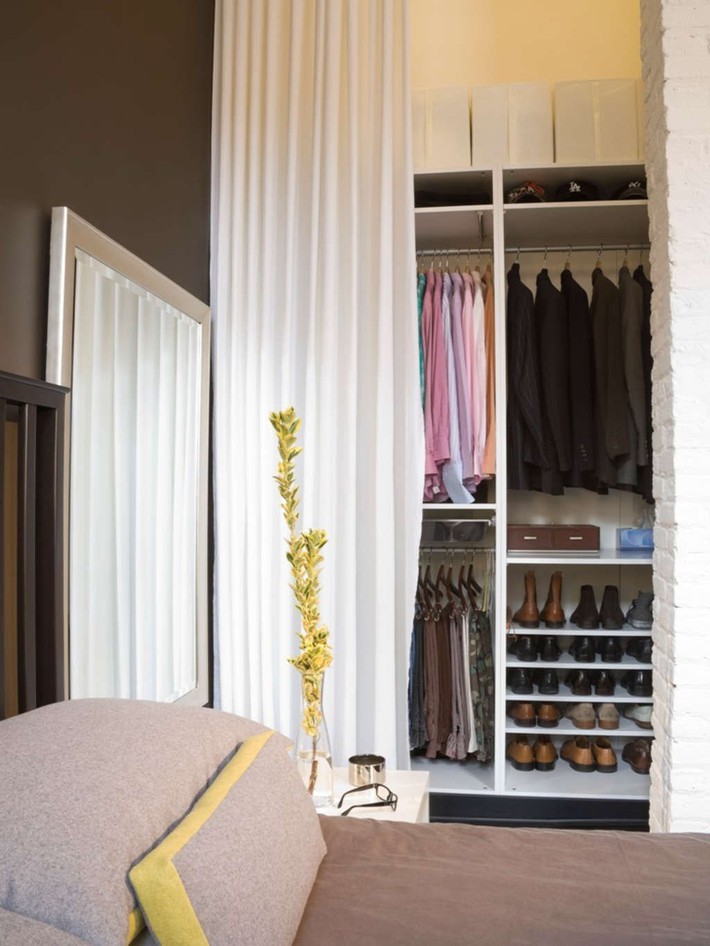 2. With this large cupboard close to the ceiling, you can easily store all kinds of things. However, to be more effective, you should allocate or close the drawer so that its size matches the type of furniture. In particular, if you have a lot of casual shirts or pants to hang, the right drawer size will help you store things better. In addition, curtains also help the storage space to be neater and aesthetically pleasing.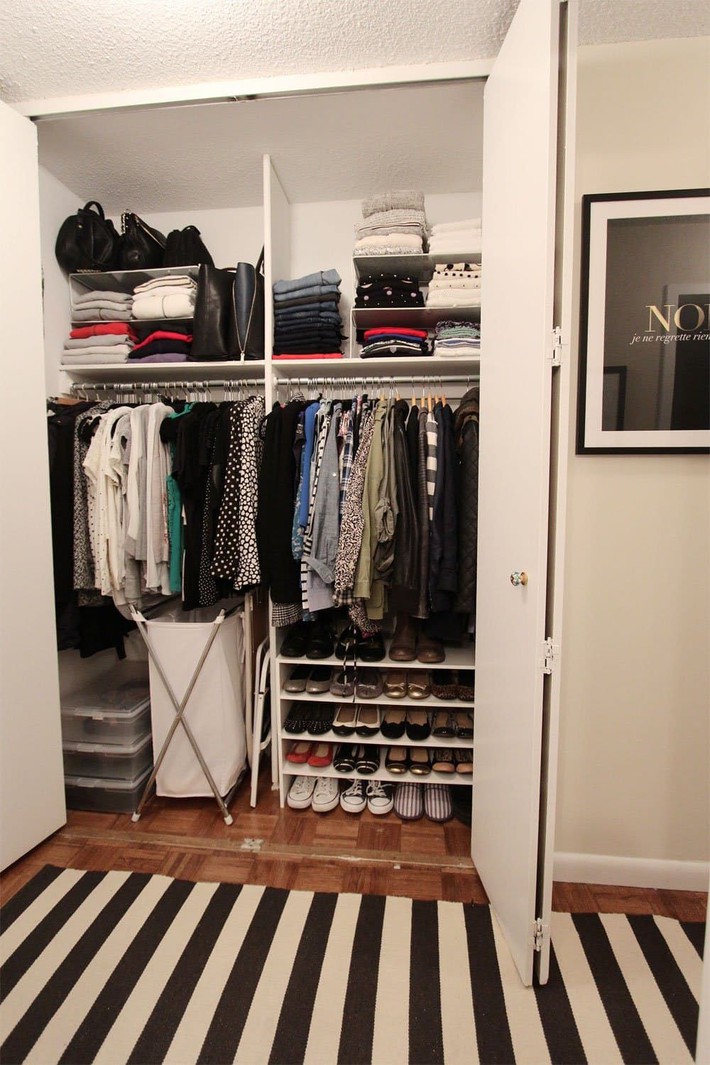 3. Not too big, but the layout of this wall cabinet must be said to be very neat. Thin clothes are hung neatly, thick clothes are rarely worn and stored on top, shoes have separate compartments. All kinds of underwear, accessories are kept in boxes, very clean.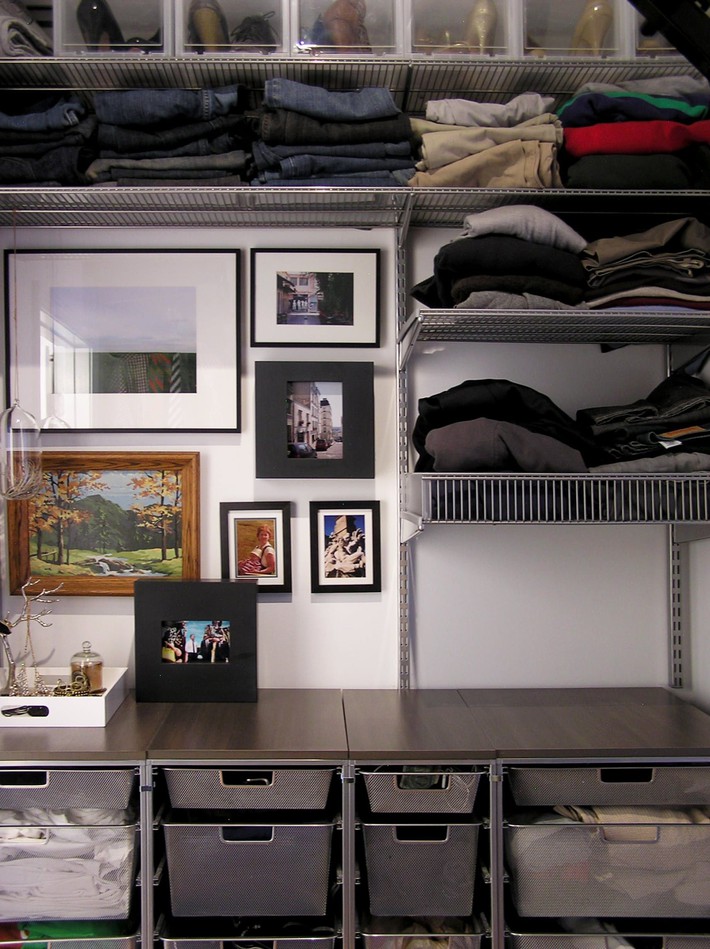 4. If there is no space for a wardrobe, use it near the table, on a shelf with boxes for storing clothes. The box can be a closed box or an open box of various sizes to best suit your number of items. In fact, this method is quite convenient and useful!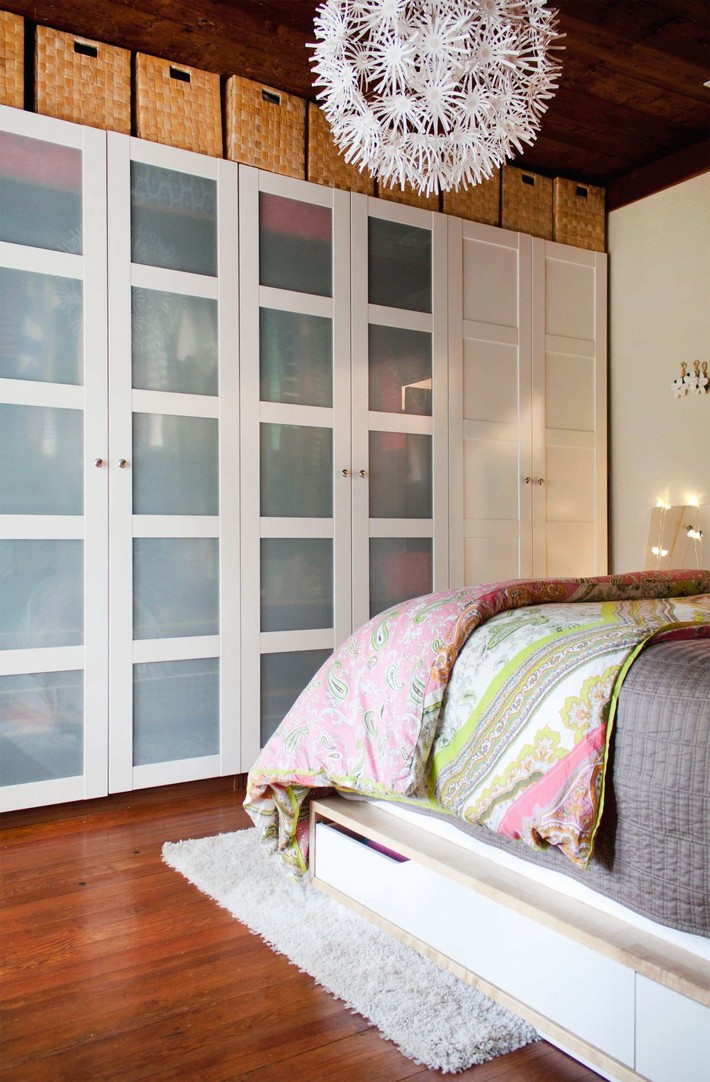 5. Winged wardrobes always help to hide things cleverly and aesthetically. In addition to storage compartments and hangers, for items that are rarely used but can't be thrown away, use a box to store them neatly and place them on top of cabinets like this!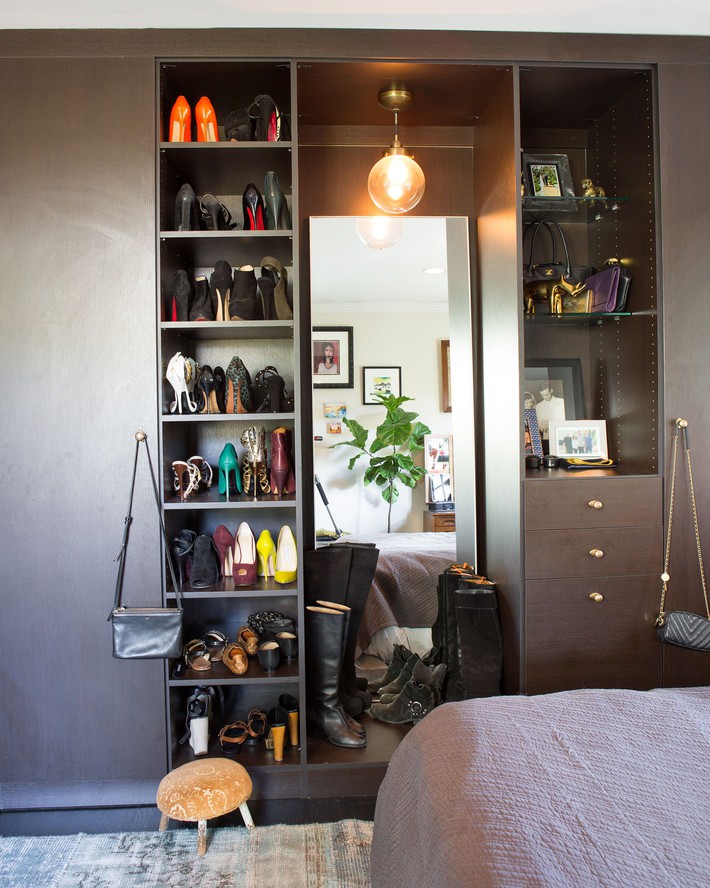 6. If your furniture has many beautiful and aesthetic items, you may consider designing open compartments and arranging them cleverly to turn them into your room decor.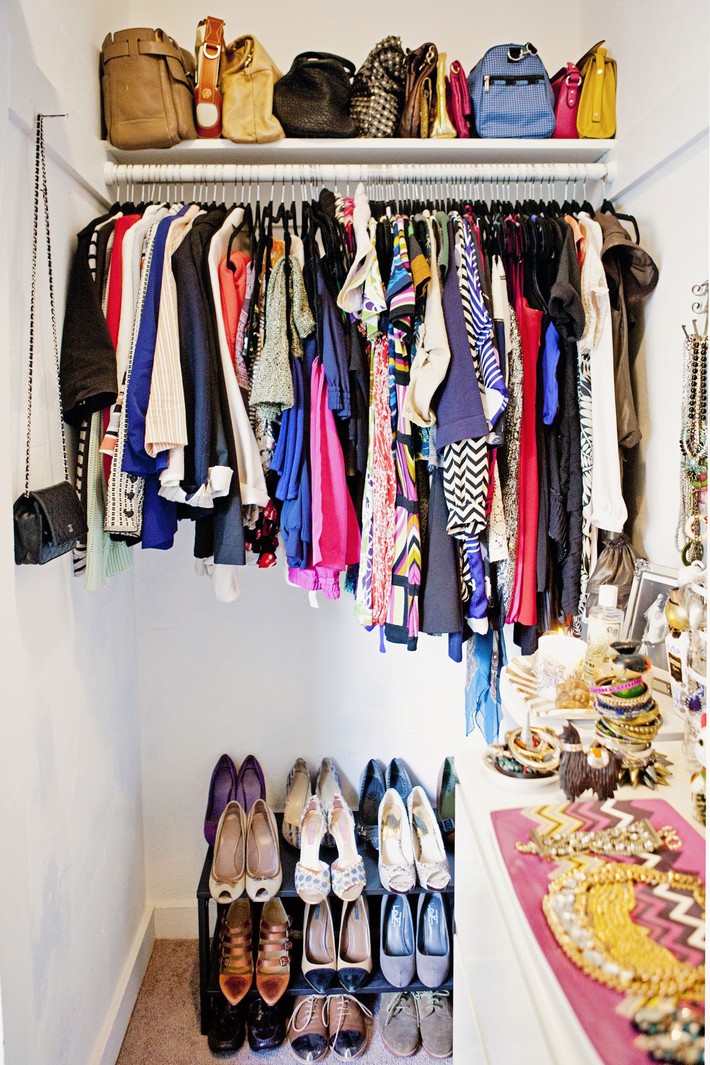 7. It's a small cabinet, but in terms of functionality and setup, it can't be faulted. Bags are kept on top, clothes are hung somewhere, shoes have their own shelves. Very easy to apply right?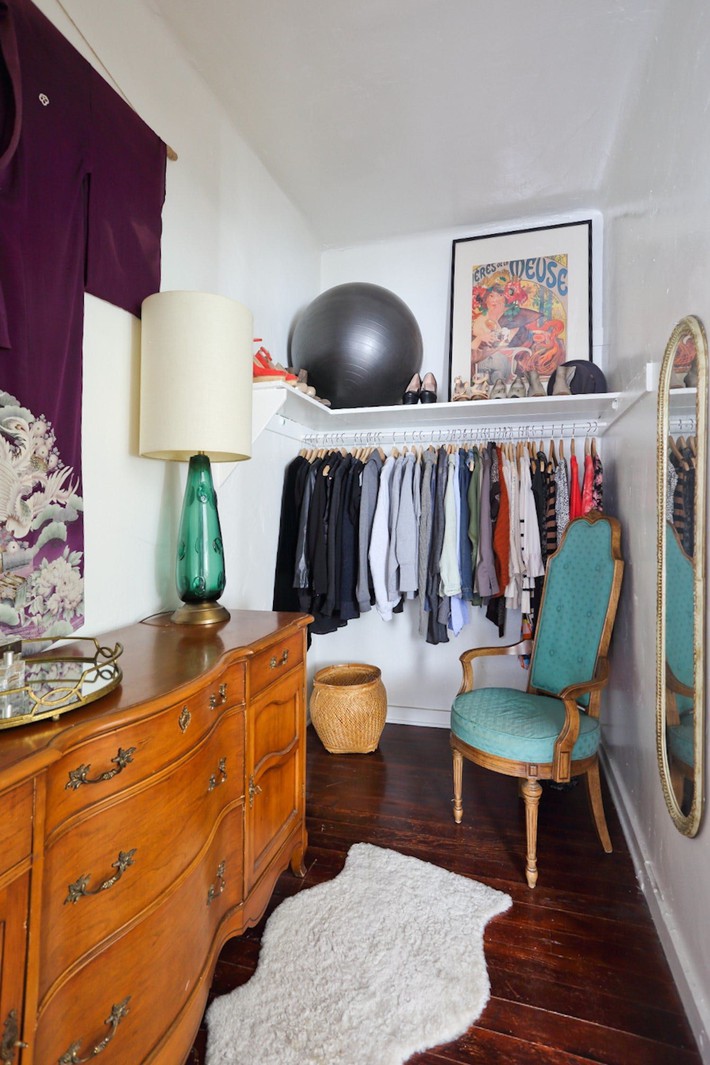 8. You can also take advantage of the space under the storage rack to turn it into a coat hanger like this.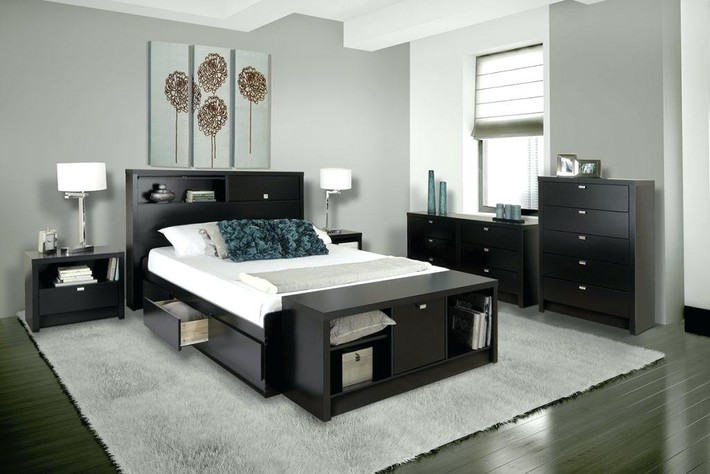 9. The bed is considered the most space-consuming piece of furniture in the house. So why don't you use the bottom of the bed as a place to store clothes. Drawers under the bed will help you store lots of clothes or spare blankets and pillows. Convenient and compact, right?
By: Home
https://afamily.vn/muon-tu-quan-ao-gon-gang-va-tham-my-ngay-trong-phong-ngu-hay-tham-khao-ngay-9-cach-nay-20220310092433237. chn
You are reading the article
9 ways to keep your wardrobe tidy
at Blogtuan.info – Source: Afamily.vn – Read the original article here