Video: A lawyer defending the legal rights and interests of a 3-year-old girl shares with PV in a hospital corridor
At 0:00 on March 13, notifying a reporter in the corridor of Saint Paul Hospital, lawyer Le Hong Hien – Law Firm Director Le Hong Hien and Associates defended the legal rights and interests of a 3-year-old girl who was abused by her lover, mother who nailed to the head it said that the authorities had completed legal procedures and performed an autopsy for the baby.
Lawyer Le Hong Hien – Law Firm Director Le Hong Hien and Associates shares with PV in the hospital corridor
According to Hien's lawyer, after an autopsy, it was determined that there were 10 nails on the baby's head, not the 9 as previously reported.
These nails are about 2 cm long, all of these nails have been handed over to the police for investigation. "The family will take the child to the cremation and bring the ashes home for burial," Hien's lawyer said.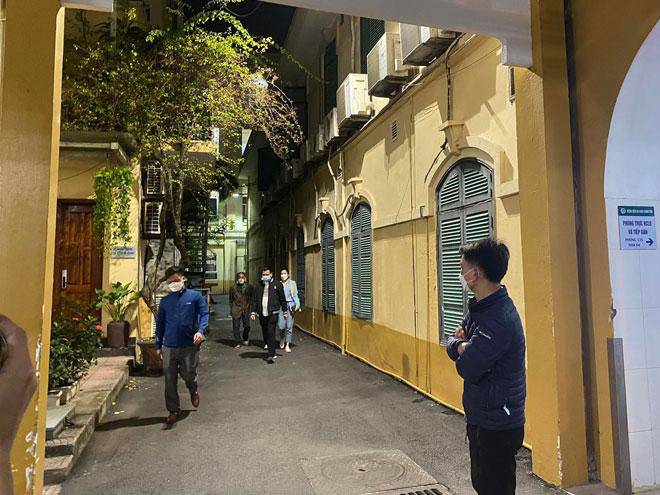 Functional forces completed the autopsy for the baby at 00:30 on March 13
"I feel very sad, because just 2 to 3 days ago, his health went through good changes like moving his arms and legs, so I hoped for a miracle to happen to him but he didn't survive." Lawyer Hien shared.
Do Huu Chung (the baby's father) said that he was the representative of the family who was invited by the forensic agency to witness his daughter's hospital autopsy. Here, functional strength removes all the nails from the baby's head. This is a dowel about 2 cm long, with a rounded tip and a pointed tail.
According to Mr. Chung, the family's wish is for his daughter to have all the nails removed from her head so that she no longer has to suffer.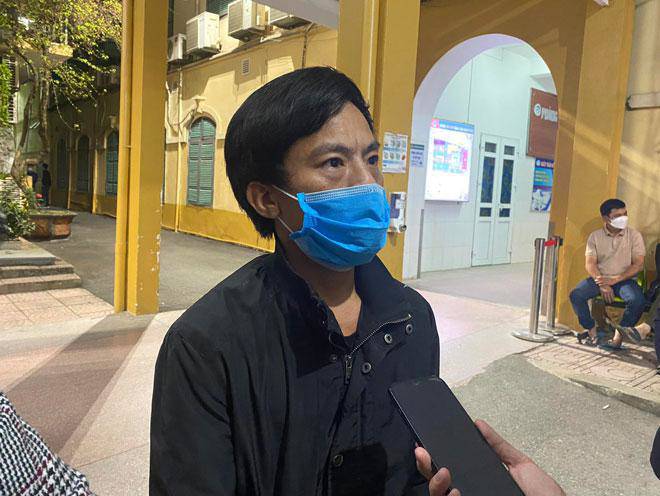 The girl's father shared the incident with PV
"A few days ago I treated my son in the hospital, he is fine. The doctor saw me two days ago and told him that the situation is getting worse, the family is mentally prepared. On March 12, I was on oxygen, but I couldn't keep my balance when I fell, but at 4 pm the same day, my heart stopped and the emergency doctor started beating again. However, at 6 pm the baby was in critical condition, later than 7 pm, the child did not survive," Chung said painfully.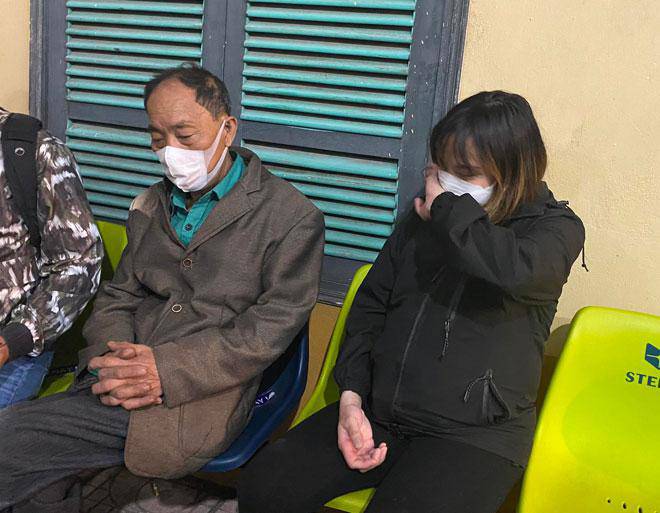 Grandfather and mother of 3 year old boy sadly waiting to receive his son's body
Earlier, on the afternoon of January 17th, the Thach That General Hospital Emergency Unit received a child D.NA hospitalized in a coma and convulsions.
The patient was then transferred to Saint Paul General Hospital. After an X-ray was performed, the baby's skull was found to have 9 nail-like objects. Seeing any unusual signs, the hospital alerted the Thach That District Police.
On January 20, City Police. Hanoi prosecuted the case, demanded the defendant, detain Nguyen Trung Huyen (30 years, a carpenter, living in Thach Hoa commune, Thach That district, Hanoi). Huyen is the prime suspect in the 3-year-old D.NA child abuse case, which leads to a critical situation.
In September 2021, after divorcing her husband, NTL (27 years old) brought her baby D.NA to live with Huyen in Phu Da 1 village, Can Kiem commune, Thach That district. After that, the baby was hospitalized 4 times in a row for swallowing screws, pesticide poisoning, and a broken arm.
After nearly 2 months of treatment at Saint Paul General Hospital, on the night of March 12, A. was unable to survive. The cause of death was determined to be too severe due to an incurable brain injury.
You are reading the article
Autopsy finds 10 pins on 3-year-old girl's head
at Blogtuan.info – Source: Eva.vn – Read the original article here