Singer Le Quyen's love story with young love Lam Bao Chau has always attracted public attention since its publication. The female singer of "Sour purple card pink" has repeatedly emphasized that her love story is really serious, selfless in terms of money and status.
She wrote: "I've always been like that, always open because being open in love for me is to show my seriousness, not to brag. Because the age that turned everything upside down for loving you is long gone. It's been 20 years. So sad, guys, didn't look at my waist and thought that I was a girl like a confused golden deer.
Le Quyen with young love Lam Bao Chau has always been interested in public opinion since it was published.
Recently, on his personal Instagram story, Le Quyen was happy to show a beautiful bouquet of roses. Although not revealing the identity of the giver, netizens suspect that it is Lam Bao Chau. The female singer said that even though it was not a special day, her other half always gave emotional and loving actions that made her emotional.
"Giving, receiving is happiness. You don't need a new day to give. Emotions need to be nurtured regularly", Le Quyen shared passionately.
At the same time, it can also be seen that this is a way for two people to nurture their feelings and maintain their passion for the past. Indeed, being romantic in love or marriage is something that looks simple, but to do it for a long time and regularly requires great effort from both.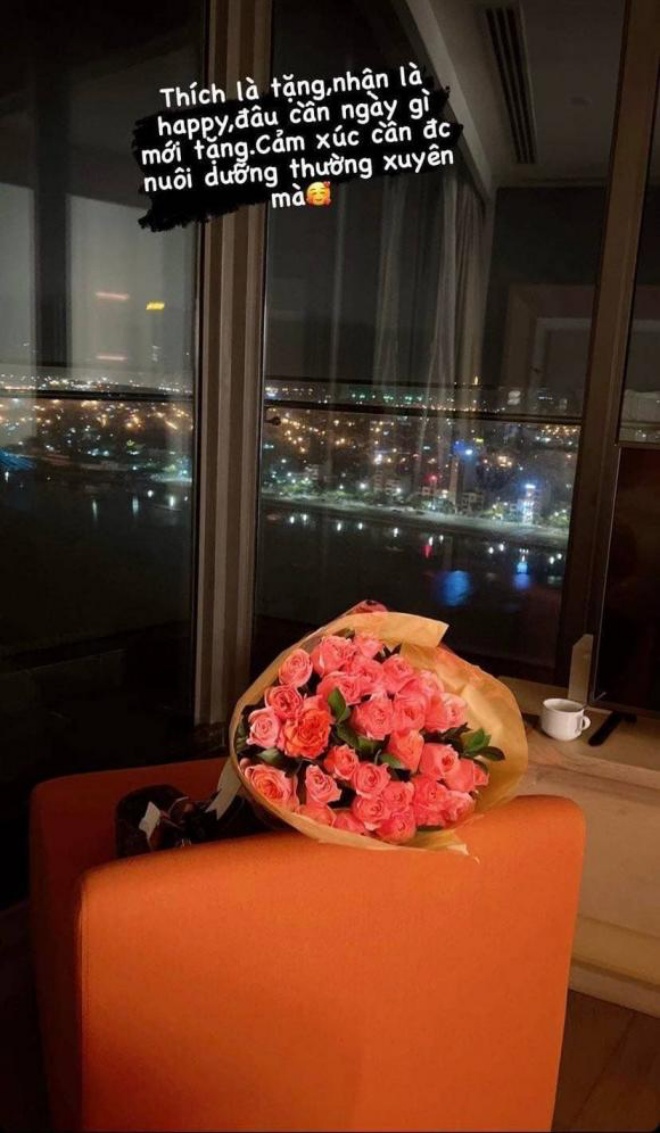 Le Quyen was happy to show off the beautiful rose bouquet that Lam Bao Chau had given him.
Previously, at the end of 2020, Le Quyen and male model Lam Bao Chau were rumored to be in a romantic relationship because they were seen shopping together. However, it wasn't until early February 2021 that Le Quyen publicly confessed his love for a male model who was 11 years his junior. The female singer posted a photo of the two as lovers with the status line: "Husband and wife or lovers are not necessarily lacking in love to lose each other. But lose each other when lacking in friendship! We keep our privacy, not our relationship a secret," said the singer. LeQuyen.
The love story of this couple received many blessings and support despite the huge age difference. After going public, Le Quyen and Lam Bao Chau are free to perform together, either going to events or on trips and special occasions.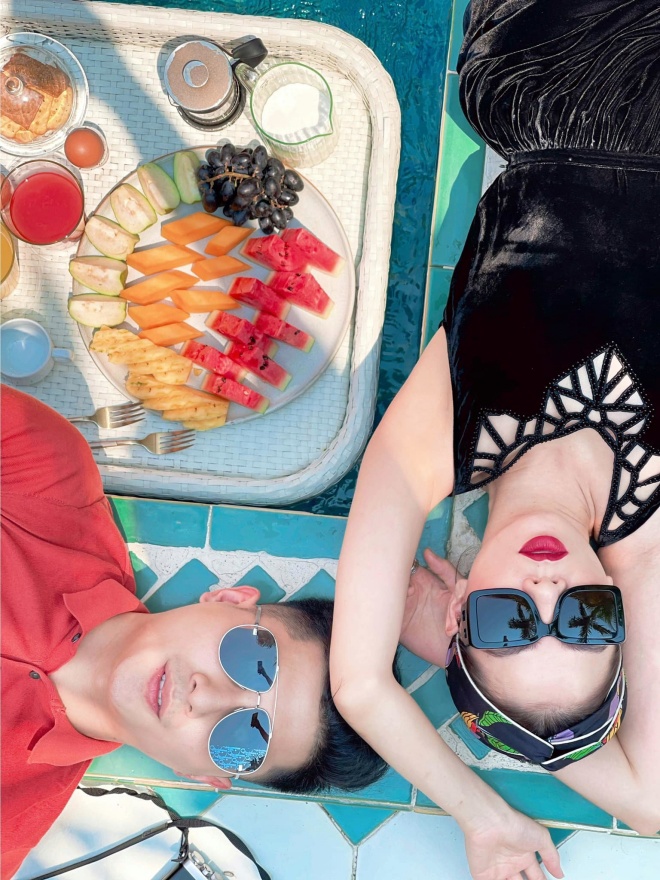 Le Quyen and Lam Bao Chau comfortably appeared together.
On Lam Bao Chau's birthday, Le Quyen also sent sweet words to young love. He wrote: "Happy birthday to him. Men in their 30s are mature enough to be responsible and mature in every decision they make. It's funny to see so many people worry about him, but funny, people don't know you're an old man, young, very old, mature, principled, referred to by many friends as the old Asian man.
A new era will fulfill your ambitions and conquer the challenges of always smiling. To be together is to be happy like this. There's no use pretending we're tired, we're free. No ordinary people dare to claim to be sustainable for life, but only good people who will constantly cultivate, appreciate, and preserve the best for each other. Just like that, count more birthdays with peaceful days. Look, give your birthday a championship belt to fulfill your wish."
Even on the last Valentine's Day, she also called him "husband", confirming that the relationship is getting better and better despite many doubts. Le Quyen gave his girlfriend a handwritten branded gift: "Thank you husband for making every day feel as sweet as Valentine's. Love you".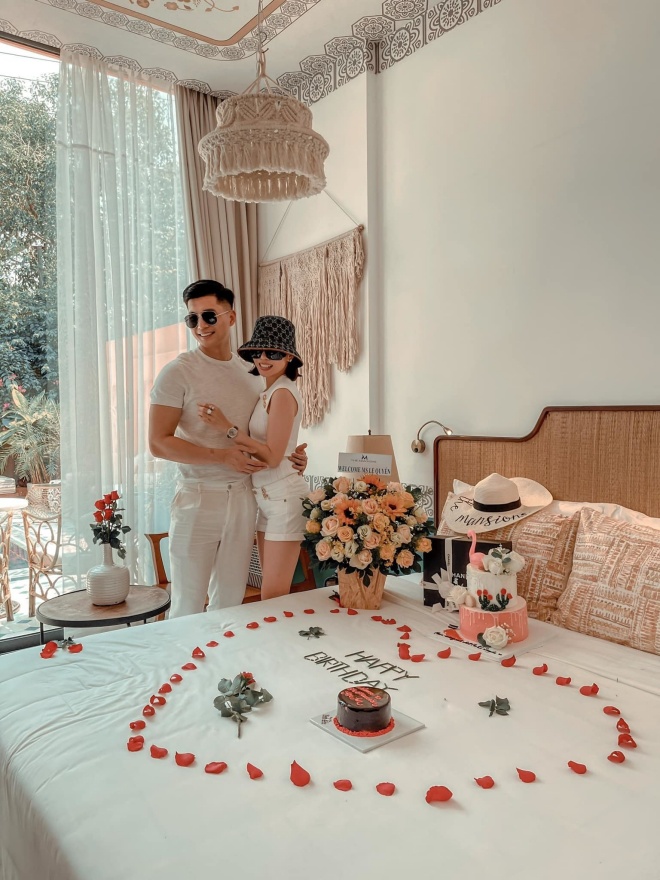 Le Quyen referred to Lam Bao Chau as her husband and lived together in a large villa.
Not only is Le Quyen concerned with the love of young people, in addition to daily gifts, Christmas gifts, Valentine's Day,… on Le Quyen's birthday last year, Lam Bao Chau and his friends organized for women, singer an unforgettable birthday. It was to the point that Le Quyen burst into tears, and confirmed that this was a feeling he had not experienced in a long time.
You are reading the article
Looks simple but hard to do
at Blogtuan.info – Source: Eva.vn – Read the original article here