What is White Valentine's Day?
White Valentine (March 14) comes from Japan with the meaning of giving an opportunity to reciprocate the feelings of the other party – expressed to him on Red Valentine's Day 1 month earlier.
The holiday first appeared on March 14,1965, based on the story of a boy who sells marshmallows and a girl who secretly misses him. On this day, the guy gave the girl he loves a box of white candy – which sent him a love gift on February 14th.
Especially for couples who are not officially together, white Valentine also has another meaning. If the guy/girl gives back a "reciprocating" gift to the person who gave him a gift on Red Valentine, it means that person has agreed to the love. And vice versa, if the subject has no other action, it also means that he has rejected the statement.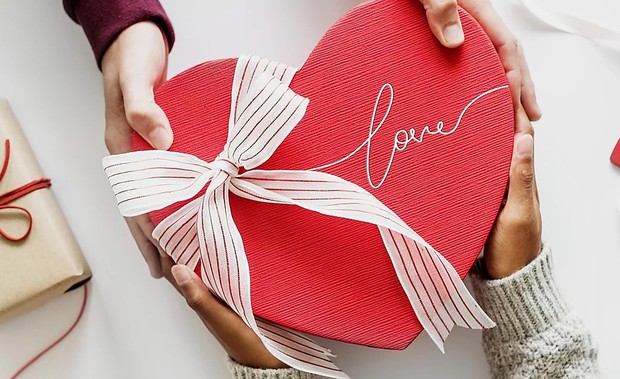 Also, when White Valentine's Day comes around, if someone gives you a cake, it means that person loves you, giving candy shows love, and white chocolate means asking to be friends.
However, there are also some people who think that White Valentine is actually just a way of marketing marshmallows by the company Ishimura Manseido in Fukuoka, Japan.
Either way, this is also an opportunity for the couple to once again express their feelings to the person in their heart.
A meaningful March 14 request
Along with sweet gifts for loved ones, white Valentine's Day greetings will make March 14th even sweeter and memorable:
1. He is often shy when thanking someone. But today I must dare to tell you, thank you for coming to me. Wishing you a happy, happy and meaningful March 14.
2. Sometimes I wonder if it's worth fighting for love, but then I remember your face and I'm ready for a new battle. Happy Valentine my dear.
3. Give me joy to make you sweet, give me a smile to make you smile, give my heart a fire so that you will always be my lover. Happy Valentine. Sending you many days of love.
4. I love the things you do, the words you speak. Love how you are a part of my life every day. Wishing you a warm March 14th. Love you so much.
5. Honey, if there is life after death, I still want to love you one more time, but I don't know if there is life after death, so I will try to love you with all my heart in this life. Happy white Valentine's Day, March 14, my dear.
6. You know, I wonder if my watch is broken or time has turned me upside down. Because when I'm with you, I never have enough. May this white Valentine live a long life so that you can drown in happiness.
7. On this day last month, I was very happy when I received gifts and flowers from you. White Valentine is here, I just wanted to say thank you to the funniest man I have ever known and wish my love forever.
8. We can't define love in one word and we can't celebrate love in one day March 14th. So let's give each other a lifetime to feel what worldly love is, husband. Happy to join him in planning his upcoming family trips and events.
9. Wishing you a very happy and warm March 14th. Thank you for being a part of my life every day. Love you so much.
10. I want to tell you that you are the love of my life. Let's together cultivate and preserve our love. Wishing you a warm, loving and happy white Valentine with me.
11. The most important value to me is family, so you and I always try our best to build and maintain that happiness to be complete. And I hope that we will love each other forever so that every day that passes is a day filled with joy and happiness. Happy Valentine, dear husband!
12. I will always remember our sweet moments. Let's try our best to build a happy family, I swear to go with you for the rest of my life, despite all the hardships and hardships, I will go with you through everything and be your solid back. Love you so much!
https://kenh14.vn/bat-mi-nguon-goc-valentine-trang-loi-chuc-ngot-ngao-danh-tang-nua-kia-de-co-mot-ngay-14-3-hanh- Phuc-20220313213018242.chn
You are reading the article
Meaningful March 14 greetings for couples
at Blogtuan.info – Source: Kenh14.Vn – Read the original article here