Life Style
Tâm sự
My sister-in-law borrowed a car and returned it with strange water in the car
There were days when I wanted to turn into a real mutant. If I have some kind of super power, I will definitely find my brother-in-law to deal with the crime first, it causes too many things to bother me. Damn, no matter how scolded or cursed, he knows no fear, even showing his face, driving me crazy!
After being married for 4 years, I feel that everything is fine, not to the point of falling into the tragedy of marriage. But in exchange for a good husband and in-laws, the younger brother only quarreled with me. One day a week I don't get angry, I can't stand it, the first 25 years are like a child.
A week ago, I had to go on a business trip, when I came back, my car was nowhere to be found. I asked my husband, he said his brother borrowed it, and when I said his name I had a bad feeling. Called, didn't pick up the phone, texted asking to bring the car back, also refused to be read. My husband told me to stay calm and not worry, he borrowed his boss to go to work in the province, so there should be no problem.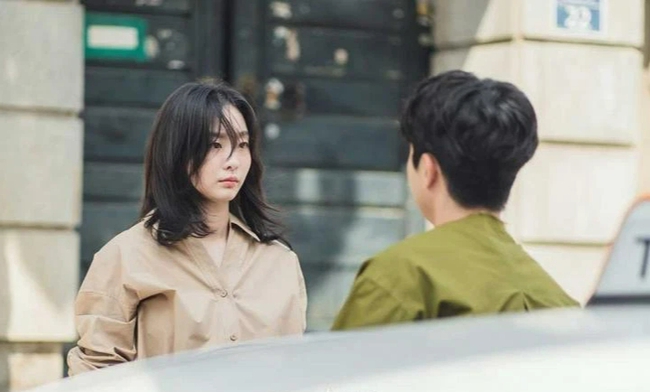 Yesterday afternoon, I had just returned from the market when my brother also parked his car in front of the gate. He didn't greet me, but went straight into the house, the keys left in the car as if to remind me to go and save them! I angrily took my motorbike into the yard, opened the car door to get on, but oh well, there was strange water on the floor of the car. When I calmed down, I looked closely to see what it was, it looks like it's saliva, mom!
I immediately called my husband to let me know, he checked once and found there was another 2-3 meters in the back seat. Car carpets are covered in mud, tissue is strewn everywhere, and there are breadcrumbs or ramen noodles stuck in the seat slots! I was so nauseous that I had to run home to wash my hands, seeing my brother rummaging through the fridge, so I pulled him out to ask for clarification.
I was just about to ask why he was spitting dirt on my car, but suddenly he jerked his hand back and grumbled in an impudent voice:
– I took the car to wash it, how much money I ask you to pay.
– Why did you do that your brother had to suffer? Unconscious and stupid, next time never borrow a car again!
– Who do you think you have the right to ban me? This car was bought by my brother, my parents spent half of the money, if you like, I will tell you to sell the car for me to take a walk!
I almost cried when my husband walked in and slapped my brother in the face like heaven. He hummed in surprise, yelling at his brother with all sorts of crazy words. Seeing the two brothers arguing, the in-laws also ran to the can, I held my head and sat on the chair, don't know how to continue living with this naughty brother-in-law?!?
https://afamily.vn/em-chong-muon-o-to-1-tuan-khong-chiu-tra-den-luc-doi-duoc-ve-thi-toi-ngat-voi-may-bai- country-la-trend-xe-20220313163911836.chn
You are reading the article
My sister-in-law borrowed a car and returned it with strange water in the car
at Blogtuan.info – Source: Afamily.vn – Read the original article here