Games
"Playing the game is really hard right now"
Arena of Truth Season 6.5 has been running for a long time and has received mixed responses from netizens. In addition to new races, new champions and new Tech Cores are added, DTCL season 6.5 also reveals a lot of game-changing glitches. Recently, the TFT gaming community keeps finding new bugs related to the clan VIP mechanism Graceful.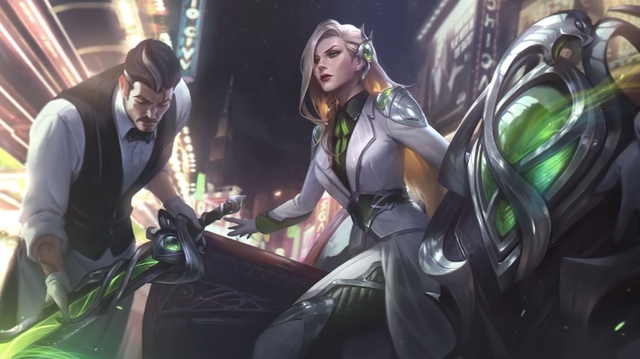 Elegance in DTCL 6.5 has very similar VIP mechanics to Tinh Anh season 4 and 4.5
The VIP mechanism of the Elegant clan in season 6.5 is practically similar to the Tinh Anh mechanism that appeared in seasons 4 and 4.5 before. That is, when an elegant champion has a VIP effect, that champion will be stronger than other pieces of the same type but without the effect. In addition, only by selling the champion with the current VIP effect, the player can have another VIP champion. This means that there will never be 2 champions with VIP effects simultaneously on the board or in the queue.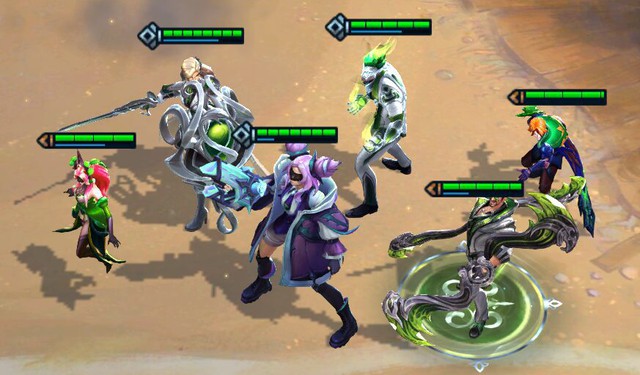 There can never be 2 elegant champions with VIP effects on the chessboard at the same time
According to gamers who just encountered the error, when gamers use 1-star Draven and in the Store appear 2 Draven, 1 normal and 1 VIP, this error will appear. That is, if the player doesn't click on Draven VIP in the Store first, but clicks on a normal Draven first, Draven on the chessboard will still get 2 stars but without the accompanying VIP effect. On the other hand, the player clicks Draven VIP, the champion on the chessboard will get 2 stars and have a VIP effect.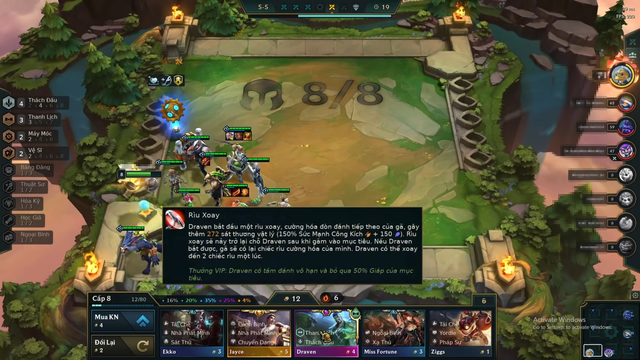 Recently, gamers discovered a new bug related to Elegant's VIP mechanism
Actually this error is not too serious, but it is easy for gamers to do. The reason is, when rolling champion, sometimes the right champion only appears in the last seconds before entering a new round. And if it is a defining moment, gamers will surely be a bit rushed and easily confused. The difference in strength between normal champions and VIP champions was sometimes enough to turn things around.
Prior to this new glitch, the TFT community couldn't help but complain. There are also those who argue that playing games is no longer entertaining, but that you have to learn everything from how to set the flag, tactics and now … hidden mechanics.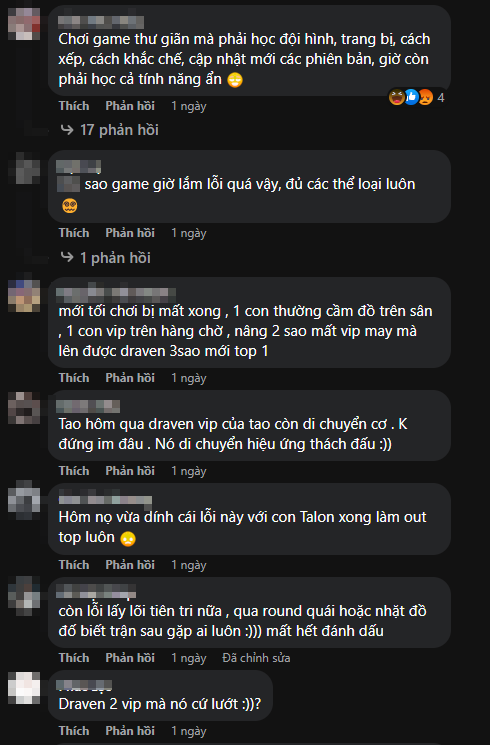 The community confirmed this error and regretted "playing the game now have to learn everything"
Currently, DTCL season 6.5 has passed almost half way and DTCL season 7 has also been teased with some information. Also not sure if the above VIP mechanic related error only occurs with Draven or all parts of Elegant. However, the TFT community has always expected Riot not to repeat the fundamental mistake season after season when season 7 officially renews in the near future.
You are reading the article
"Playing the game is really hard right now"
at Blogtuan.info – Source: gamek.vn – Read the original article here