Business
Tesla ushers in a new era of the auto industry
Even though Tesla sales make up less than 1% of the global market, in the eyes of investors, they are at least worth more than an industry that started in the 1880s. Tesla's rapid and powerful rise heralded a new era of industrial automobiles, with a software approach that trumped old knowledge. .
If anyone isn't surprised, it could just be Daimler, Mercedes-Benz's parent company. Daimler once saved startup Tesla when it bought a 10% stake for $50 million in May 2009. The investment helped Mercedes engineers understand CEO Elon Musk's willingness to roll out imperfect technology and continue to improve it, using the style of wireless updates on smartphones, without overemphasizing profits. beginning. .
Mercedes engineers helped Tesla develop the Model S luxury sedan in exchange for access to Tesla's battery pack. However, in 2014, Daimler decided to sell its stake in the electric car company.
Tesla continues to pioneer new approaches to manufacturing, software design, and electronics architecture, helping it introduce innovations faster than competitors and compared to Apple.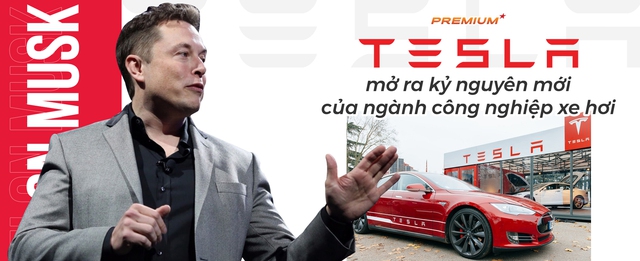 According to three Mercedes sources, the Dailmer-Tesla flash partnership underscores the clash between new and old cultures: Germans are obsessed with control and long-term safety, while Americans are obsessed with thinking, progressive and fast-paced innovation. For example, Mercedes and other major automakers are uncomfortable introducing partial self-driving car technology without years of testing.
Meanwhile, investors are fond of Tesla's models, even if Tesla will face another series of "big" electric cars in the industry in the next few years. They are betting on Mr Musk and Tesla, even though in the first half of 2020, Mercedes-Benz sales alone were 935,089 vehicles, while Tesla only sold 179,050 vehicles.
Currently, Tesla's market cap is $785.69 billion, and Daimler's is $192.88 billion.
Cultural conflict
Daimler and Tesla started collaborating after Mercedes engineers bought the Tesla Roadster. They were impressed with Tesla's battery packs, so arranged a visit to Silicon Valley to meet Mr. Musk in January 2009 and ordered 1,000 battery packs.
Expanded cooperation. At a joint press conference at the Mercedes-Benz museum in May 2009, Tesla said the relationship would help accelerate production of the Tesla Model S. Mercedes, for its part, wanted to use Tesla's batteries for the electric version of the model. -Car class. The Tesla Model S was launched in 2012, while an electric version of the B-Class appeared in showrooms two years later.
Despite using Tesla-supplied batteries, Mercedes-Benz's reach is shorter as Daimler engineers reconfigure the vehicle to address concerns about long-term battery damage and the risk of overheating. .
German engineers discovered that Tesla engineers had not yet completed long-term stress tests with its batteries. Therefore, they must create their own test program.
Before building a new vehicle, a Daimler engineer will send a blueprint specifying the characteristics of each component to the supplier. They cannot make significant changes once the design is complete. According to an engineer, this is a way to ensure profits during mass production. Tesla didn't really mind this problem.
Daimler engineers suggested that the Model S chassis need to be strengthened to prevent road debris from penetrating the battery. To address safety concerns after a series of battery fires, Tesla raised the height of the vehicle, updated the vehicle software, and a few months later, in March 2014, added a third shield to the new Model S.
Mr Musk made changes quickly thanks to Tesla's ability to "burn money" during development. In Mercedes, on the other hand, such an adjustment takes at least three years.
The Model S sold more than the Mercedes-Benz S-Class in the US in May 2013 and globally in 2017.
Elon Musk: Make or go
Mr Musk's relentless focus on innovation partly explains why he has been able to disrupt the traditional car world. During the 2020 interview, the employee asked him questions about the importance of innovation.
At that time, he replied: "We definitely need innovators for higher techniques. Incentive structures are established to reward such innovations. Not the fault that comes with not trying to innovate. You will be fired."
Famous car manufacturers are trying to catch up with Tesla, designing their own operating systems and developing electric cars. From an investor's point of view, they will lose billions of dollars in restructuring costs when changing production lines and factories away from traditional internal combustion technologies.
Investors are betting on Tesla's ability to increase production, just as they are backing Toyota Motor, which is redefining the auto industry by mastering quality and efficient "lean manufacturing."
Toyota's market capitalization surpassed that of leader General Motors in 1996, but it wasn't until 2008 that Toyota sold more cars than its competitors.
The Japanese giant is also in a relationship with Tesla. The US startup helped them design an electric RAV4 sports car in a 2010 deal. Toyota was impressed with Tesla's speed with which it came up with the new design, but ultimately decided the startup's method was unsuitable for the production process. to strict product durability and quality standards.
According to Toyota, the project involves cooperation in the development of electric vehicles, components and production systems. The company met the project's goals and ended in October 2014 after Tesla delivered nearly 2,500 electric powertrains over three years.
In 2015, the Volkswagen emissions cheating scandal broke out, causing a global backlash and forcing the automaker to increase investment in electric vehicles. A Dailmer executive admits, "Tesla is leading the way. Let's see if they can scale."
Tesla and its boss Elon Musk transformed an industry that has existed for more than a century in just 17 years. Traditional manufacturers are not ready to compete in today's software-centric world. Unlike Tesla, they were large, bureaucratic, slow to respond to customers, dependent on customers for growth, and culturally distinct from software companies. Tesla's pace of innovation in the premium car market is the same as Apple, Google or Amazon. Skyrocketing market capitalization is a clear sign that all automakers need to develop more innovative business models if they are to survive.
You are reading the article
Tesla ushers in a new era of the auto industry
at Blogtuan.info – Source: cafebiz.vn – Read the original article here