Life Style
Thế Giới
Thanks to the young wife who refused to divorce, took care of her bedridden husband for 10 years
Luo Caiyun held a pen in her hand while her mouth repeated the numbers "51, 63, 26, 84,…" next to her bedridden sick husband, Hu Minglang. This is a sequence of numbers that stems from Mr. Huh.
By using the Chinese pinyin method based on Ms Luo's own cipher table, as well as observing her husband's small head movements such as nodding in agreement or shaking in disagreement, Ms Luo was able to translate the meaning of the sentence. number sequence.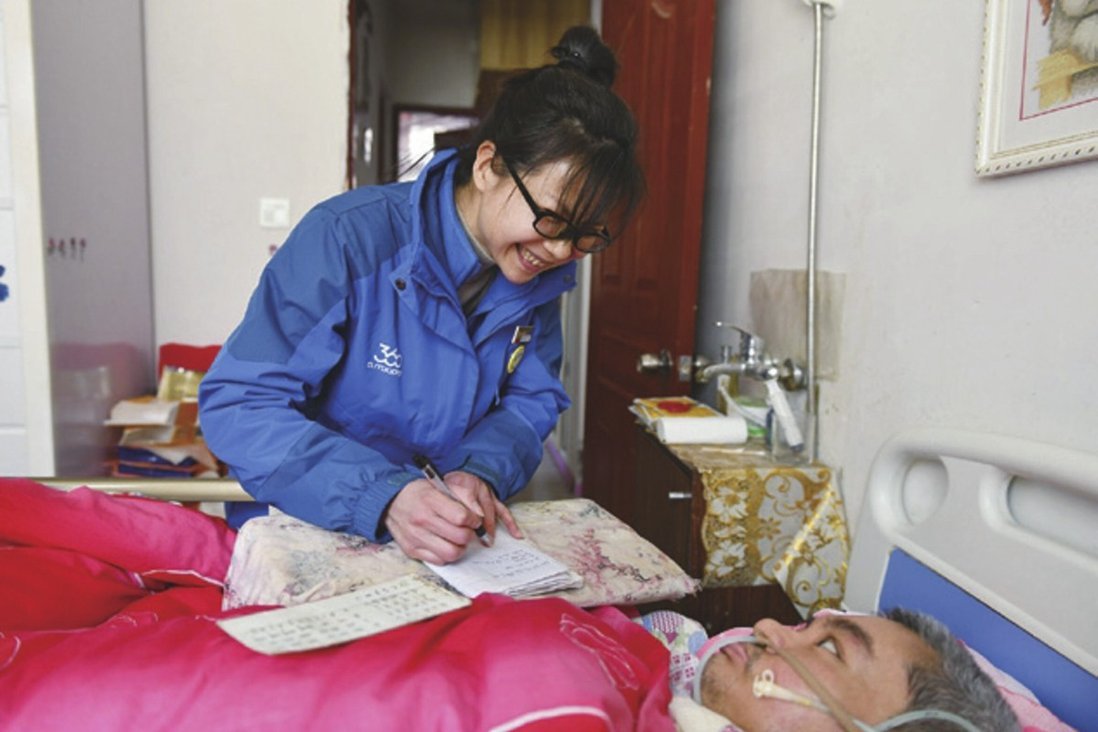 Today, the series of numbers that Mr. Hu mentioned was to tell his wife: "My mouth hurts because my mother pressed hard yesterday".
It is a day-to-day communication activity using a series of codes that Luo invented after illness robbed Hu of his ability to communicate and move in 2012, according to the Yingzhou Evening News.
Luo, 37, and Hu, 51, live in the city of Fuyang in China's Anhui province. The two first met at a non-profit event in 2007 and quickly fell in love. The couple got married in 2009. However, disaster suddenly struck after only 2 years they lived in the same house.
Ms. Hu suffered a heart attack and brain hemorrhage in January 2012. Although her life was saved through emergency surgery, Ms. Hu's health had already deteriorated greatly. Mr. Hu can no longer speak like a normal person and can only eat and drink through a nasogastric tube.
Although Luo's family repeatedly advised her to divorce her husband, Luo refused to give in to Hu. When Hu started bedridden, Luo was only 27 years old.
Even when he wasn't sure if Mr. Hu could understand what he was saying, Luo was always at the bedside to take care of and talk to his husband.
One day, after hearing Ms. Luo told a joke, Hu suddenly smiled.
"He was always sober and could understand what I was saying," Ms. Luo reminisced about a moment that made him very happy.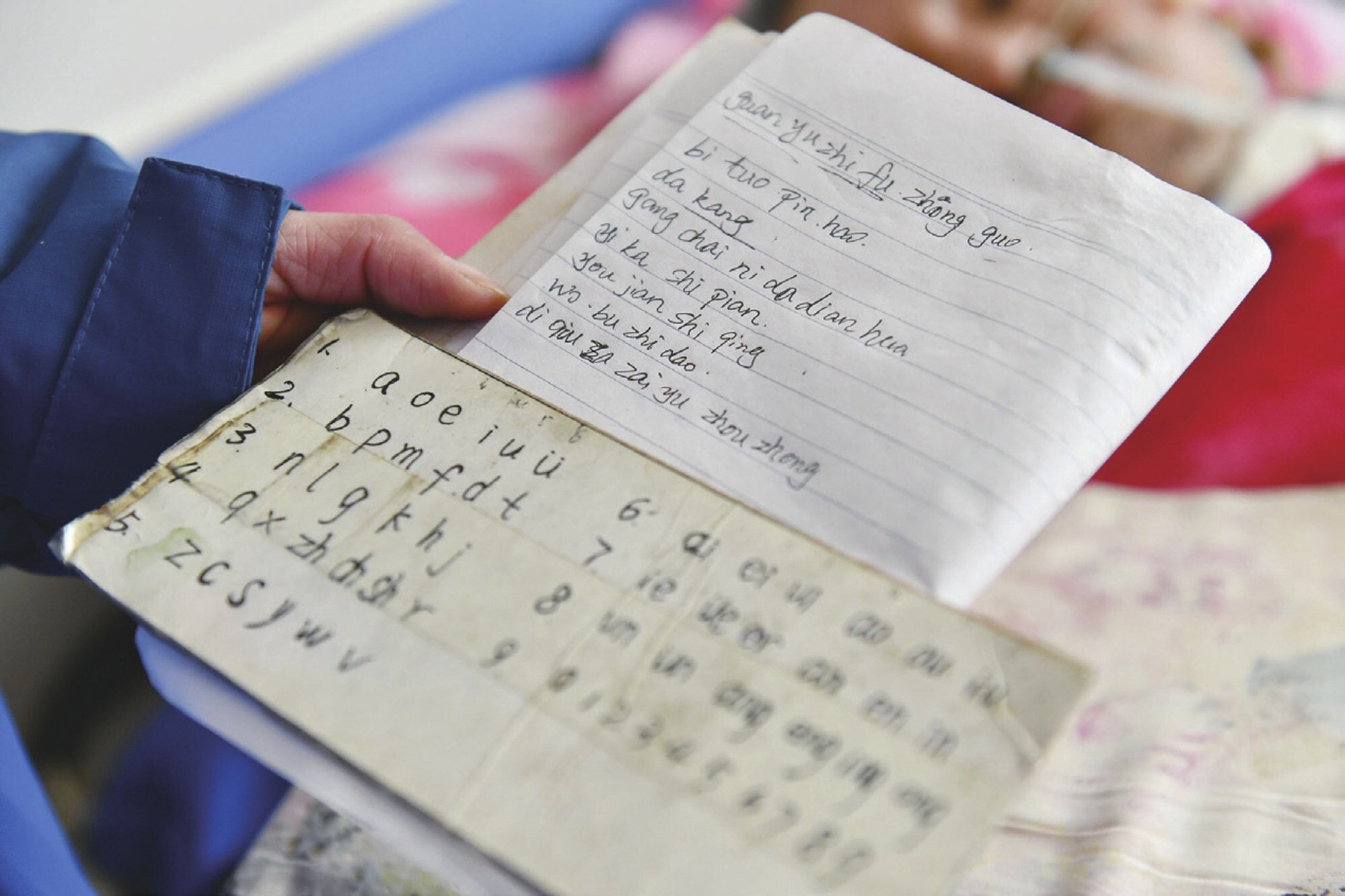 Since then, Mr. Hu has been muttering constantly, as well as shaking or nodding his head to try to communicate with his wife, although his mouth is unable to make a sound.
Then, Ms. Luo had the idea of ​​combining numbers from 0 to 9 into consonants and rhymes in the Chinese pinyin method to communicate with her husband. For example, the sequence 5512613114 means "I love you".
The couple's special way of communication was born in July 2012, which is half a year after Mr. Ms. Hu was bedridden.
At first, the couple had a lot of trouble, because Luo had to memorize a lot of numbers to understand the meaning that Master Hu wanted to express.
Through long practice, the couple can now easily understand each other. Even now, just by looking at the expression on her husband's face, Luo can write down a series of numbers so that Master Hu can easily nod or shake his head.
"Those numbers are etched in our minds after 10 years of using them," said Ms. Luo.
Luo said that she was the only person who could communicate with her husband and help him feel more secure and happy.
"Whether he can wake up tomorrow or not at all, I will be with him for the rest of my life," said Ms. Luo.
You are reading the article
Thanks to the young wife who refused to divorce, took care of her bedridden husband for 10 years
at Blogtuan.info – Source: Afamily.vn – Read the original article here