Writing subjects are included in the curriculum from grade 2 to grade 5. Students will practice writing with simple descriptions of things around such as relatives, animals, objects around them… Because they are young with naive thoughts and views, many a child who has a very funny and beautiful poem.
Recently, while learning about the topic I love Vietnam, the teacher gave the topic "Let's write a letter to a celebrity you like", the son of Le Khanh Duy, a 3rd grade student, Olympia Inter-High School decided to choose a famous young man. Tran Quoc Toan hero to write.
Essays by Le Khanh Duy. Photo: NVCC
The 5-sentence essay by Le Khanh Duy is as follows: "Dear Tran Quoc Toan. I don't know what's wrong with you, so let me help you. However, you were squeezing oranges, so I asked why. I'm worried about you because you gave up This letter is for the people who are still alive and I want you not to give up!"
According to the contents of the article, Khanh Duy did not understand what kind of trouble Tran Quoc Toan had to help and why he had to crush the oranges. However, this 3rd grader was worried that Tran Quoc Toan would surrender to the enemy, so he "ordered" his "uncle" not to surrender.
Sharing with newspaper reporter Dan Viet, Khanh Duy's mother, Nguyen Thu Ha, happily shared that after her son finished his homework and gave it to his mother to hand over to the teacher, she asked him why he liked the boy Tran Quoc Toan. replied, "Because I like him doing a good job. He is fighting to save the country. I want him to live and this letter to Vietnamese celebrities to be healthy." His son's essay and answers made Ha laugh too.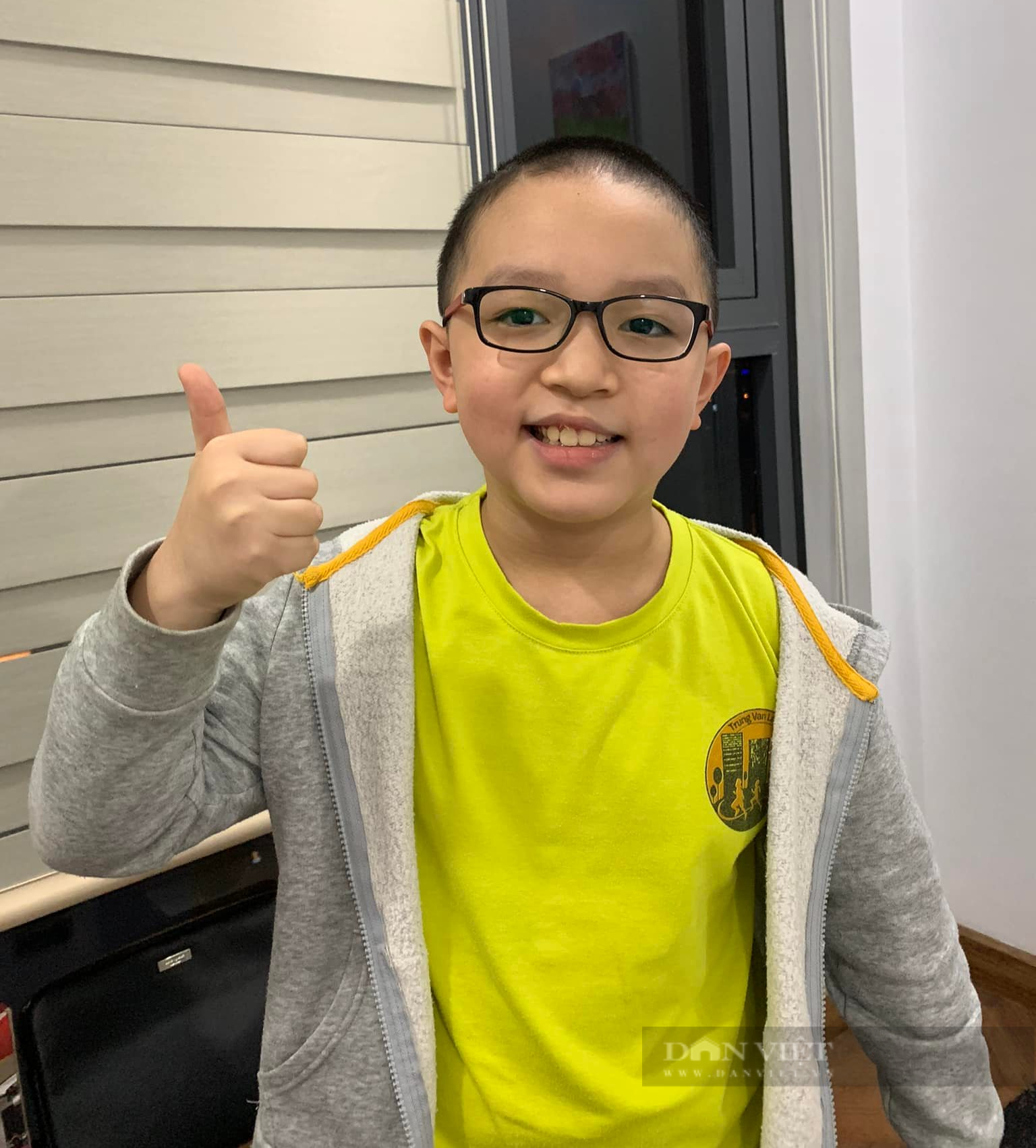 Le Khanh Duy is currently studying in 3rd grade. Photo: NVCC
Ha said that, so far, Khanh Duy's hobby is reading stories about great people like US president Abraham Lincoln, Barack Obama; famous figures like Charlie Chaplin, Mahatma Gandhi, Nelson Mandela, Isaac Newton. Even after reading, I can give a presentation.
The most special thing about Khanh Duy is that from the moment he can speak, he speaks in English. When she discovered this, Ha and her husband were determined to teach their children bilingualism. Usually, the whole family will speak Vietnamese and every night there will be hours of English conversation.
Khanh Duy has been speaking in English ever since he could speak. Photo: NVCc
According to Ms. Ha, Khanh Duy think English should speak English faster and better than Vietnamese, reading foreign stories is also easier to type. However, this led me to have the opposite thought, namely speaking Vietnamese is often translated from English to.
"When Duy entered grade 1, before the new school year, I let my son travel to Australia and New Zealand for 2 weeks. When he came to class, he spoke Vietnamese and I didn't understand anything. Until now, Vietnamese language teachers are still "looking at the language." Vietnamese is my second language", so I was very persistent in teaching comprehension, even though I forgot what he taught after dinner. Other friends sometimes couldn't catch up," Ha shared happily.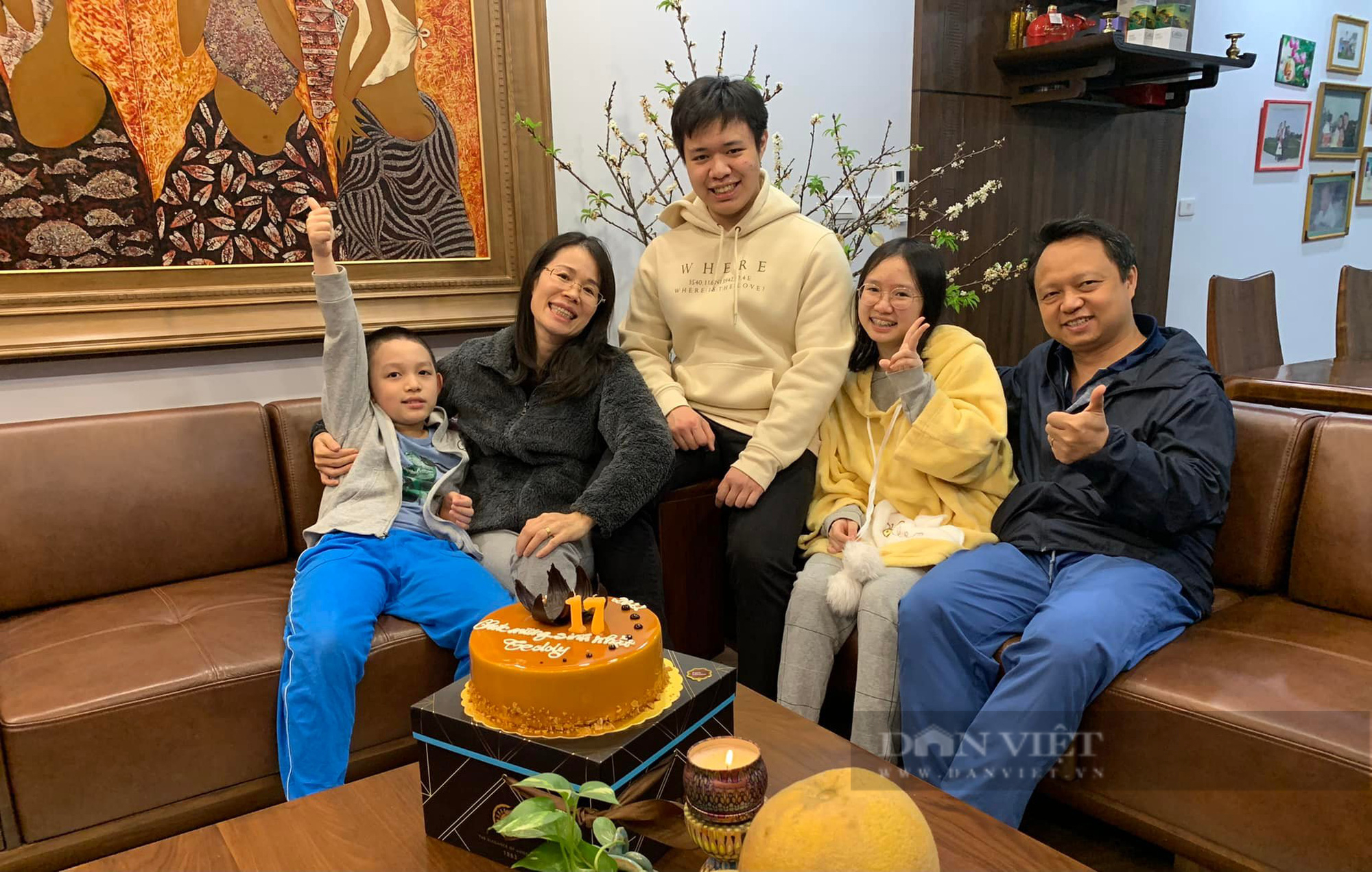 Ha and her husband's view in raising children is to let their children develop freely according to their natural abilities. Photo: NVCC
Ha and her husband's view is to let their children develop freely according to their natural abilities. Seeing my child can speak English, my brother and sister talk to me, if I don't understand anything, I explain slowly, without pressure for academic achievement.
You are reading the article
The 3rd grader wrote an essay describing his favorite celebrity, 5 really cool sentences that made everyone laugh
at Blogtuan.info – Source: Eva.vn – Read the original article here