Games
Manga/Film
The 6 Revolutionary Army Commanders have useful abilities to help turn things around when facing the World Government
During his battle with the Whitebeard Pirates, Ivankov believed that Ace was the son of Dragon, believing that he would not let his son die. Thinking that the Government is too crazy to dare to face Whitebeard and Dragon at the same time. This shows that the Government considers Dragons and the Revolutionary army to be strong, comparable to the Yonko, even more dangerous.
As seen, to fight the Whitebeard Pirates alone, the navy had to deploy a Marine Admiral, 3 admirals and all the vice admirals along with 100,000 elite soldiers. So how to fight the Revolutionary army?
The Revolutionary Army is led by Dragon and its deputy is Sabo, but there is also Kuma and 5 other commanders who lead the 5 ocean divisions in the world. These six commanders each have special abilities that are useful for the war to overthrow the World Government.
1. Belo Betty – Division Commander in the East Sea
In order to defeat the enemy, in addition to strength, the first thing we need is self-confidence and a strong will to fight. No matter how strong you are, but your morale is too low, even a small warrior can beat you.
Chapter 904 Betty makes her first appearance along with three other commanders, revealing their respective abilities. Betty eats the Cheers fruit, giving her the ability to encourage and increase the fighting spirit of those around her as she did with Lulusia's people, helping them rise to fight the Pinkbeard Pirates.
It can be seen that Betty's ability is the most dangerous of all commanders and that's probably the reason why her bounty is the highest of the 4, excluding Kuma, Ivankov, Sabo and Dragon. Think about it, at the decisive moment, the fine line between victory and defeat, your physical strength and that of your opponent, a small push, a push can turn the situation around.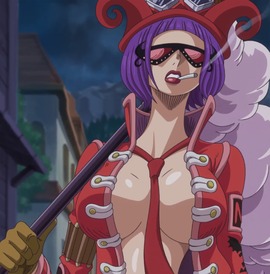 2. Ivankov – Division commander at Dai Hai Trinh
Hormones, also known as hormones, are chemical substances that affect the development of human, animal and plant bodies. There are many different types of hormones, each with a different use, helping regulate metabolism and energy, helping the body adapt to environmental changes,…
With the ability to control the body's hormones, it helps Ivankov to change a person's body from the inside at the level of genes, cells of the sexes, the speed of healing of the body, resistance to poison, increases combat power. It can be said to be like doping but not doping, because doping only helps to increase strength for a certain time, for a short time, only for the surface. And Ivankov's hormones are transformative, changing from within.
Not everyone is born with physical strength and good health, there will be people who are born with birth defects: blind, deaf, mute, unhealthy limbs, defects with certain functions … causing them to face problems. harm many things in life or even suffer from cancer, an incurable disease does not live long. With this ability, Ivankov gave them a chance, a miracle to heal their bodies.
But as he once said, even if he helped them heal, it was only the survival percentage, not healing, the most important thing was that one's will to survive determined the rest. Combined with Betty's power, comforting those left behind by the World Government. Healing and spiritual encouragement will turn them into effective allies, join the revolutionary army, strengthen the army to fight the Government.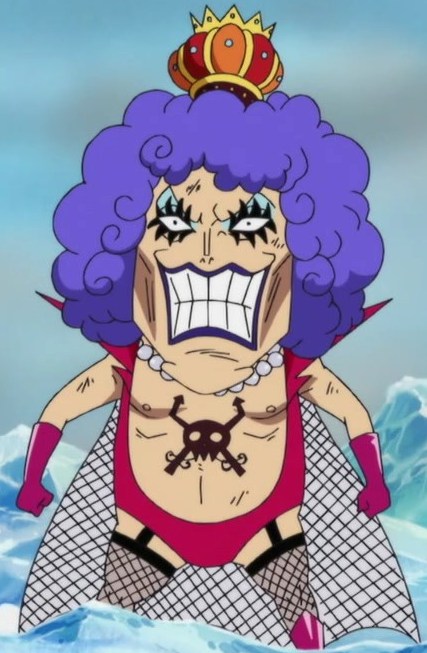 3. Morley – Division Commander in the West Sea
Morley is a giant okama. On the vivire card, it says that Morley is transgender – transgender so I'll call him Morley. He ate the Thrust Fruit, which gave him the ability to change terrain like shaking the ground, seeing it as a flexible object that could bend, moving like a wave. Causes the opponent's position to shake like an earthquake, allowing it to attack and injure them.
Or make a hole, a hiding hole for yourself and your teammates, useful for infiltrating the enemy's lair, attacking them suddenly. In the past, Morley was imprisoned in Impel Down and he used his powers to create the 5.5th floor.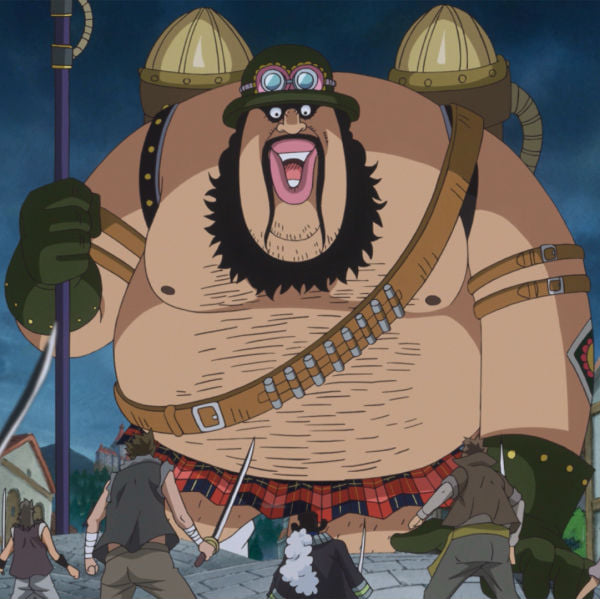 4. Lingbergh – Division commander in the South Seas
To fight a powerful organization like the World Government, physical strength alone is not enough. Two people with the same physical strength, fighting strength, intelligence, talent, whichever weapon was stronger had a higher chance of winning. Aside from Mink's innate fighting power and ability to transform Sulong, Linbergh was already a very difficult opponent.
However, he also has superior intelligence, knowledge of science and technology, and can create many powerful technological weapons such as frozen weapons that freeze opponents in an instant.
In organizations and gangs, there will be strong and weak people, having technological weapons helps the weak increase their fighting strength, increasing the winning percentage. It could be said that Lindbergh was the Vegapunk of the Revolutionary Army.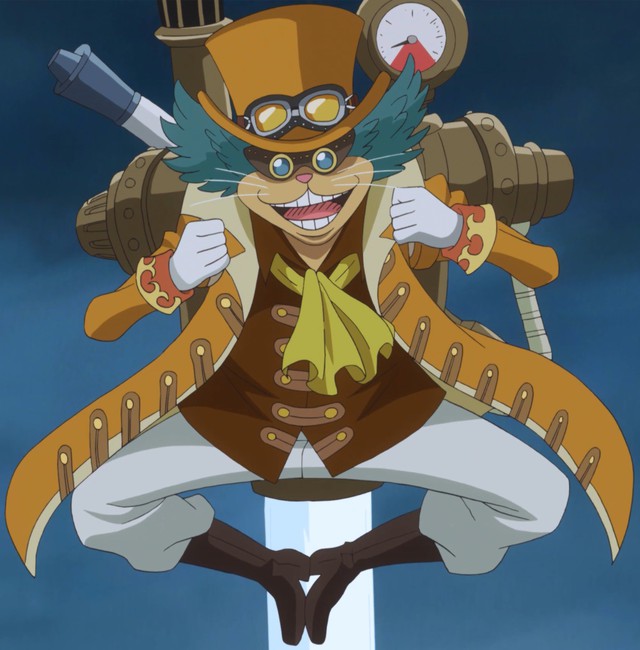 5. Karasu – Division Commander in the North Sea
Although it is not known exactly what fruit Karasu eats, it is known that he can transform and split his body into a flock of crows. In chapter 904, he uses this ability to attack the Redbeard Pirates, snatching their weapons, giving the islanders a chance to fight back.
With this ability, it is very useful when searching and gathering information. Who would have thought, thought that the crow flying in the sky was the spy. Each crow is like a clone, able to talk, convey information, send messages back to teammates. In battle, communicating with each other is very important, timely transmission of news will completely change the situation.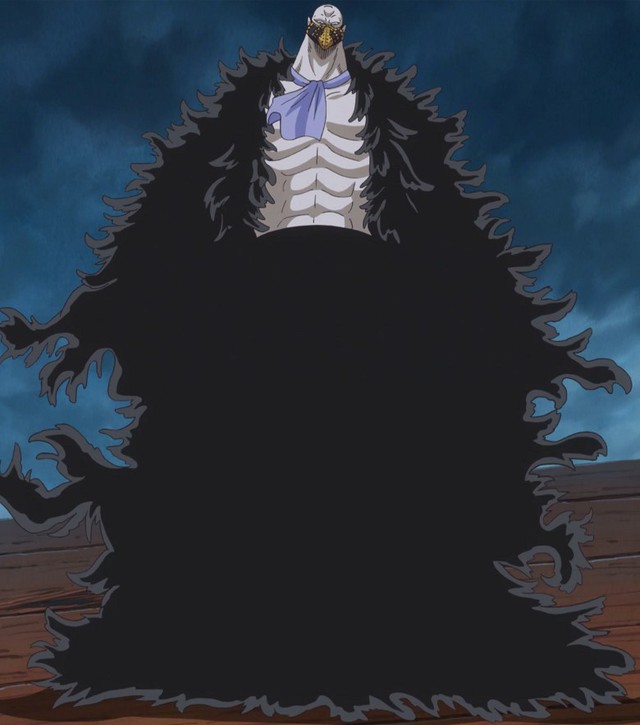 6. Kuma – a spy stationed in Shichibuhai, serving the World Government
Similar to Ivankov, Kuma's Nikyu Nikyu ability helps wounds heal quickly. If Ivankov is to treat from within, change structure, change, promote chemical and physiological reactions in the body, then Kuma is to push injuries out of the body, reduce the burden of pain, because the body is strong enough to recover, even Kuma transfers them into people's bodies other.
In addition, Kuma can also teleport, move very fast, help teammates in danger, in areas full of enemies to quickly escape. Or help teleport weapons, people, food to the destination very quickly.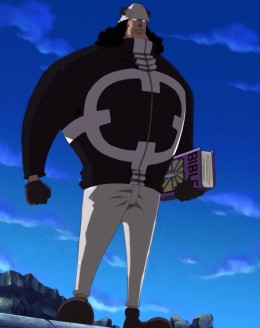 Source: Mr Le – Group Hypotheses, debates and answers about One Piece
You are reading the article
The 6 Revolutionary Army Commanders have useful abilities to help turn things around when facing the World Government
at Blogtuan.info – Source: gamek.vn – Read the original article here