Dubbed the "Quynh of old films", the beauty born in 1984 Quynh Lam was loved by audiences through many films such as: Heaven's Law, Horse's Hoof in the South, Two Wives, Princess Hang, Heaven on Earth, The ocean is vast and pitiful…
Those who love Quynh Lam and follow her on social networks all know that the U40 beauty in real life is also a very brave woman. Sometimes she shows off the delicious dishes she makes or clips in the kitchen to cook for her boyfriend, whom she has loved for over 10 years.
In real life, unmarried beauty Quynh Lam is very brave, she often cooks for her younger boyfriend.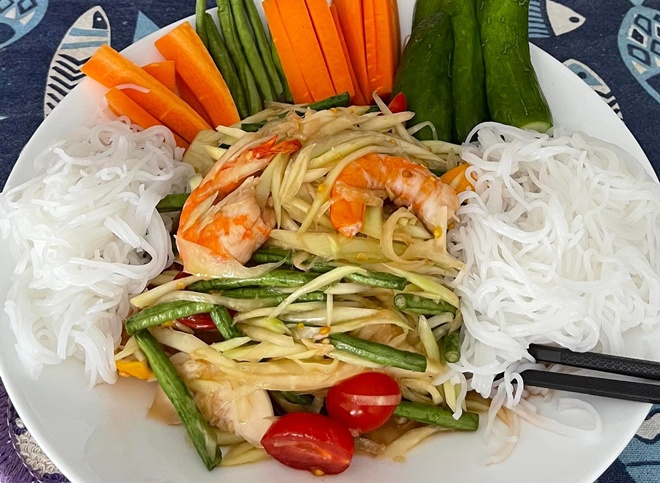 Recently, Quynh Lam again made netizens addicted when showing off a plate of delicious food and stating: "One might want it. In the end, it's what I wanted (Som Tum Thai)".
The dish made by "The Queen of Old Movies" this time is Som Tum Thai – Thai papaya salad with an interesting sour and spicy taste. Quynh Lam was satisfied when she finally made the finished product with just the right taste. Many friends and fans expressed "desire to drool" when they saw the actress's dish.
But female dancer Pham Lich says she can't eat: "I couldn't eat it because it smelled like fish sauce. Even my Thai friends gave it to me, but it just smelled like fish sauce." In response, Quynh Lam expressed regret: "Oh! If you can't eat this dish, it's a waste of your youth. Once you eat it, you'll just get addicted." However, junior said that he had tried several times but still couldn't eat!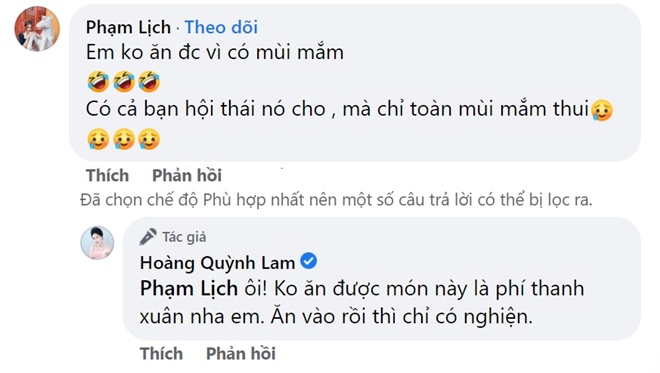 Pham Lich said that he could not eat, Quynh Lam immediately thought that "throw away the whole youth".
Thai papaya salad, also known as Som Tum, means "grinded sour dish (in a mortar)", it is a typical Thai dish that is registered as a national intangible cultural heritage dish. To make this Vietnamese dish is not difficult, the ingredients are easy to buy at the market or supermarket and then processed.
Many other netizens who "couldn't stand it" had to ask Quynh Lam for a recipe to make their own. This beautiful actress also does not hesitate to share the ingredients and the method of making it, the most important thing is the ingredients of the sauce.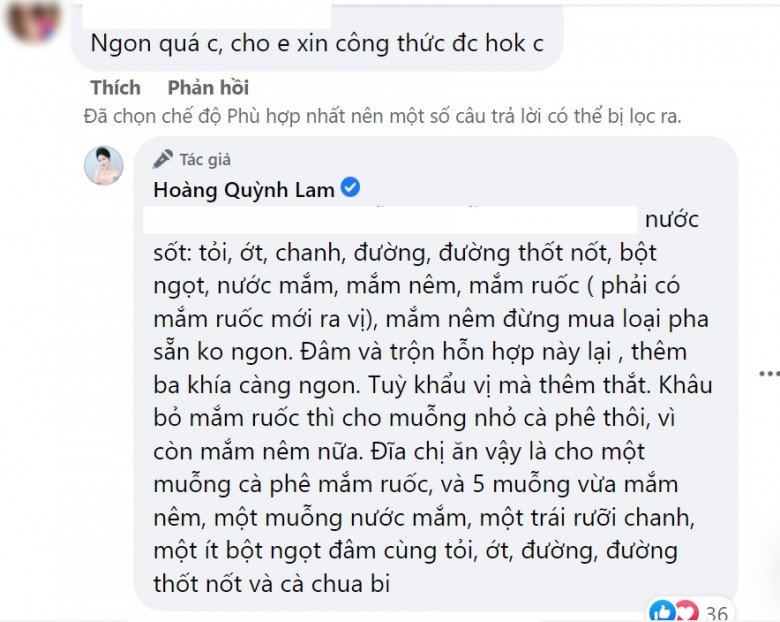 Recipe for making Thai papaya salad dressing by Quynh Lam.
Sauce: Garlic, chili, lemon, granulated sugar, palm sugar, monosodium glutamate, fish sauce, seasoned fish sauce, fish sauce (there must be fish sauce according to taste), fish sauce seasoning, don't buy pre-mixed ones that don't taste good . Skewer and mix If you add to this mixture, the more you add it, the better it will taste. Depending on your taste, you can add more fish sauce. If you're removing fish sauce, just add a small teaspoon of coffee, as there's also some seasoning in the gravy.
The plate you eat is for a teaspoon of fish sauce, and 5 tablespoons of fish sauce, one spoon of fish sauce, one and a half lemons, a little monosodium glutamate with garlic, chili, sugar, palm sugar and cherry tomatoes."said Quynh Lam.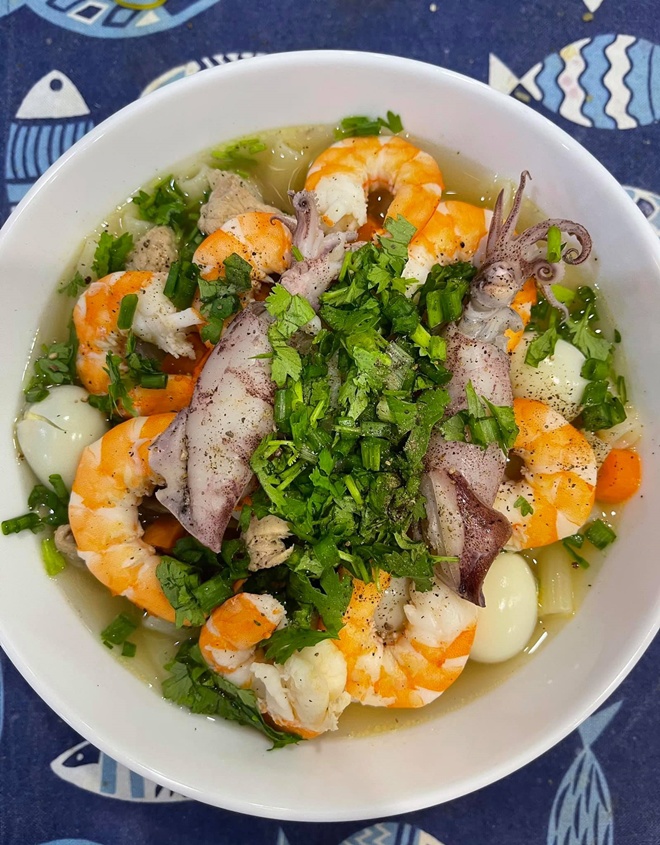 In addition to the Thai salad above, Quynh Lam has also repeatedly showcased equally enticing homemade dishes. He said to himself in front of a bowl of seafood vermicelli "full topping": "Delightful." Friend teases: "This bowl sells for 300k".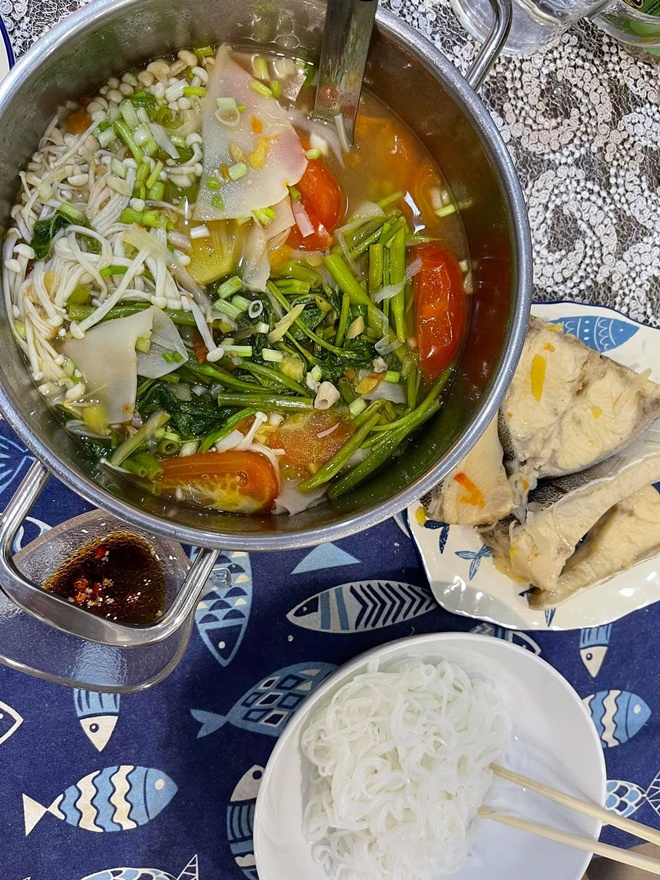 Given a fish by her friends, the 38-year-old actress immediately showed her skills in cooking cobia hotpot with tamarind bamboo shoots, pineapple, tomatoes, mushrooms, vegetables… making everyone want to eat.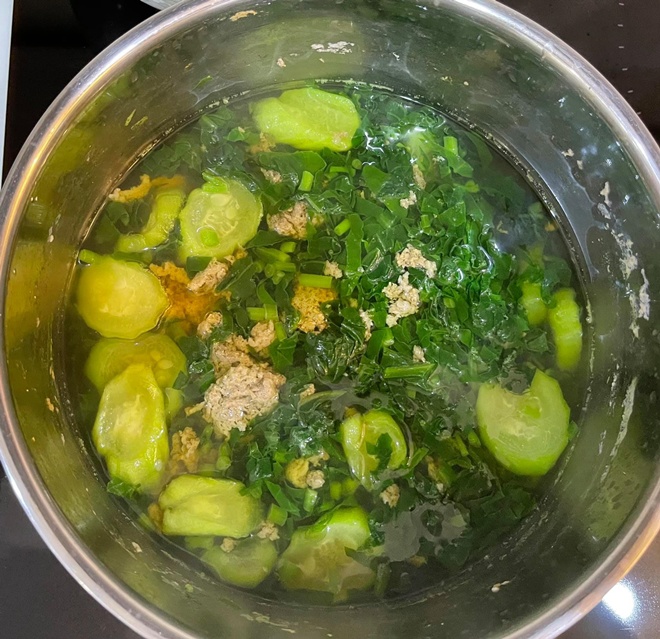 Sometimes without fuss, a bowl of crab soup with melon and spinach also makes the actress happy: "This is my favorite dish".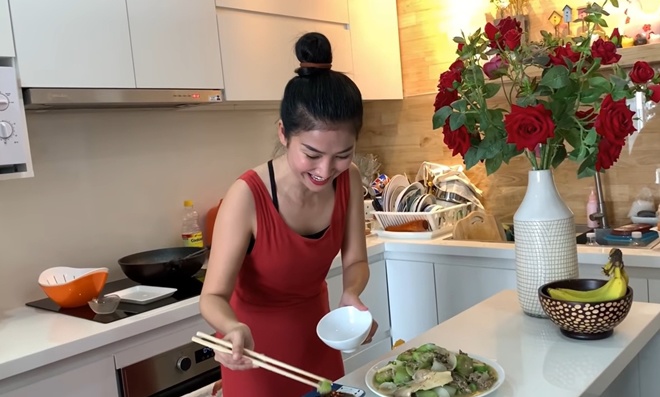 This 1984-born beauty goes into the kitchen to make a quick but equally delicious dish, namely stir-fried beef with melon.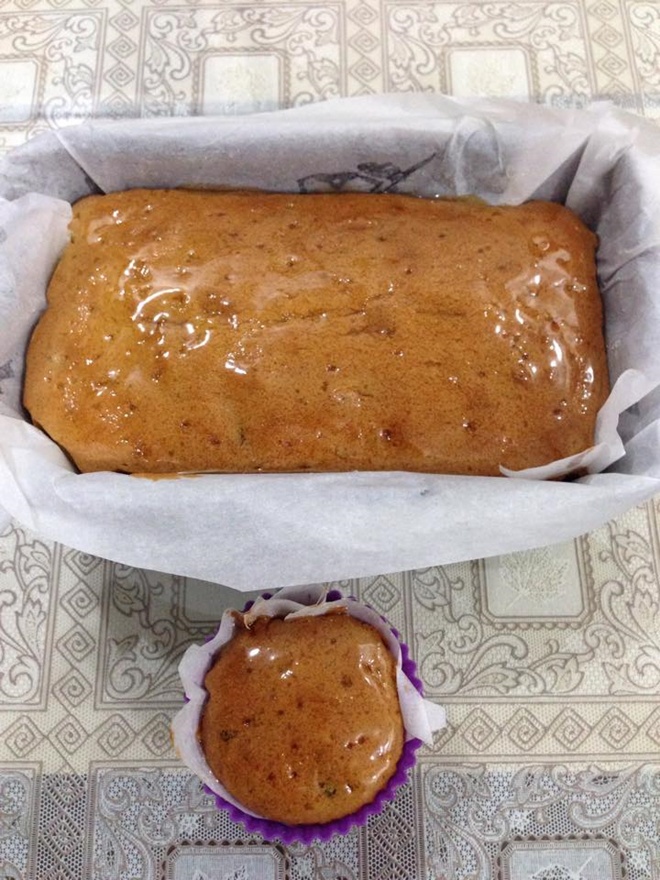 Cooking for his girlfriend, he once shared that: "I think, Barat or Ta are all the same. Both like girls who know housework, cooking … (I'm just saying I know! I don't have to be good at it). ! , but the better the better).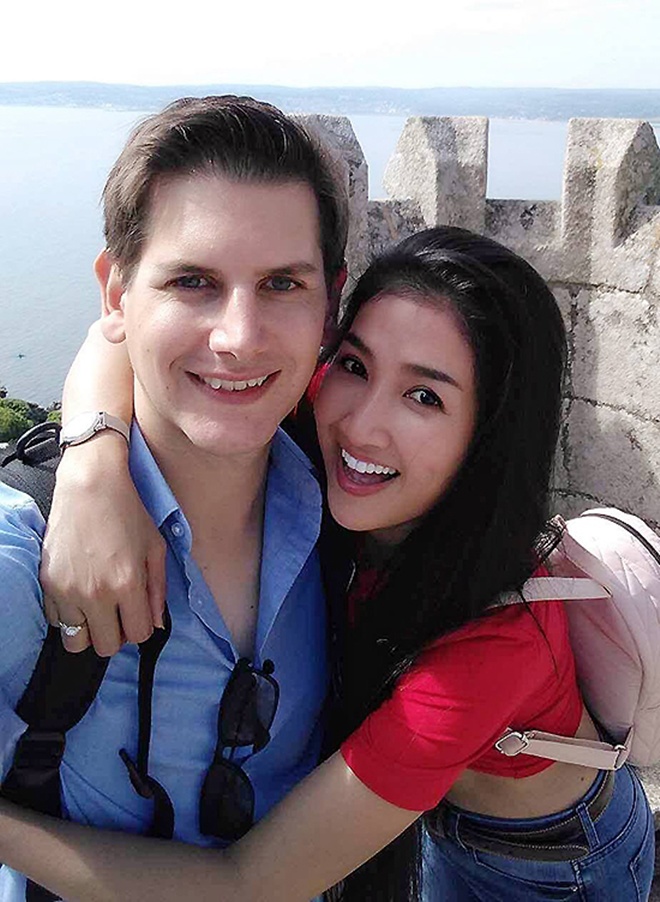 "You say in England there is a saying 'The way to a man's heart is through his stomach'. So let's keep love happy with the fire of love."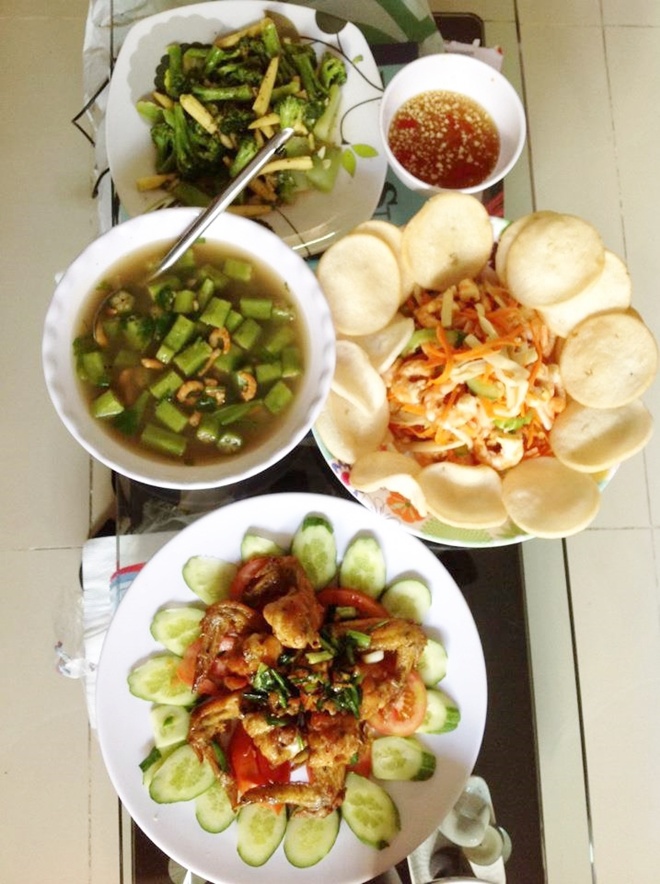 He once narrated: "He said 'Vietnam has many amazing dishes. And I made this dish even more beautiful'. This was the food he used to prepare and cook for 3 hours, but he felt that he was also "done".
You are reading the article
The beautiful old film queen Quynh Lam makes sour and spicy dishes not to eat, it is a waste of youth!
at Blogtuan.info – Source: Eva.vn – Read the original article here