Giải trí
Uncover 7 effective ways to fight dandruff with only natural ingredients-Beauty
Here is an effective dandruff treatment using only natural ingredients that are easy to apply at home.
1. Overcome dandruff with coconut oil
Coconut oil has many health benefits and is often used as a natural remedy for dandruff. Not only that, but it can also help increase the skin's moisture level and prevent dryness.
How to do it: About 1 hour before showering, use a small amount of coconut oil and apply it evenly on your hair, then use your regular shampoo with water. Apply consistently 3 times a week, you will see a clean dandruff head and shiny soft hair.
2. Overcome dandruff with baking soda
Baking soda works like a mild exfoliating solution, helping to remove dead skin and control oil secretion from the scalp.
How: Mix a little baking soda with a few drops of water to form a paste, then massage and gently rub the solution on the scalp. Lastly, you should wash your hair with warm water.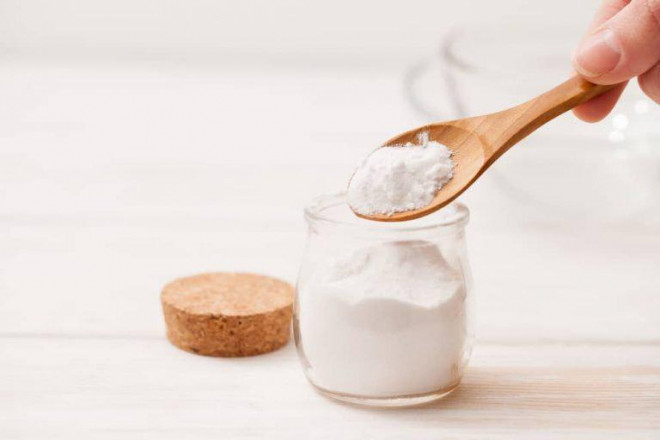 3. Overcome dandruff with lemon
Lemons are highly acidic, which can kill fungus and regulate the pH of your scalp.
How to do it: Apply 2 tablespoons of lemon juice to wet hair, wait for it to dry, and wash it off with water. Then, mix 1 tablespoon of lemon juice with 200 ml of water and use this mixture to wash your hair. Repeat this sequence daily until you no longer see dandruff appearing. Your hair will be clean of white dandruff spots and smell like fresh lemon.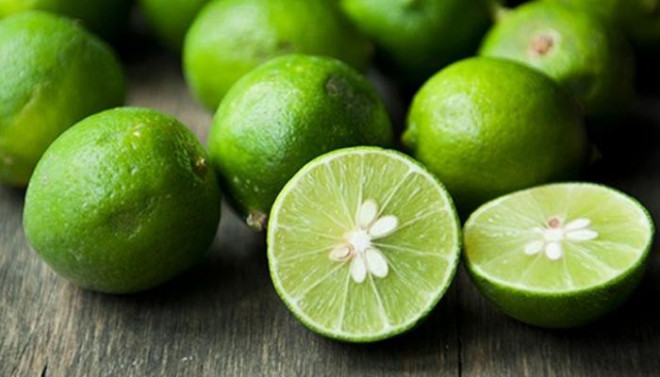 4. Overcome dandruff with salt
Salt is known for its cleansing and antibacterial properties, so it is ideal to use salt to exfoliate dead skin cells and debris on the scalp. In addition, salt also has the ability to absorb moisture, which will help control the sebaceous glands, limiting the formation of dandruff.
How to do it: Let your hair dry completely, then lightly salt your hair. You continue to gently massage the scalp with salt for about 15-20 minutes, do not use your nails to rub the scalp to avoid unnecessary damage. Finally, wash your hair thoroughly with cold water.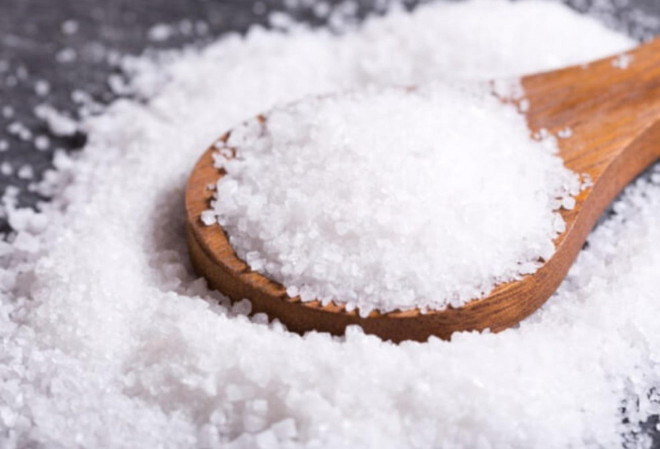 5. Overcome dandruff with garlic
The antibacterial and antifungal properties of garlic are used to treat dandruff very well. You can directly massage chopped garlic into your scalp before using shampoo to get rid of dandruff completely.
How to do it: To avoid the garlic smell in your hair, you can mix crushed garlic with honey and massage it into your scalp instead of just using fresh garlic. You should incubate your hair with this mixture for about 5-10 minutes before washing your hair with your regular shampoo.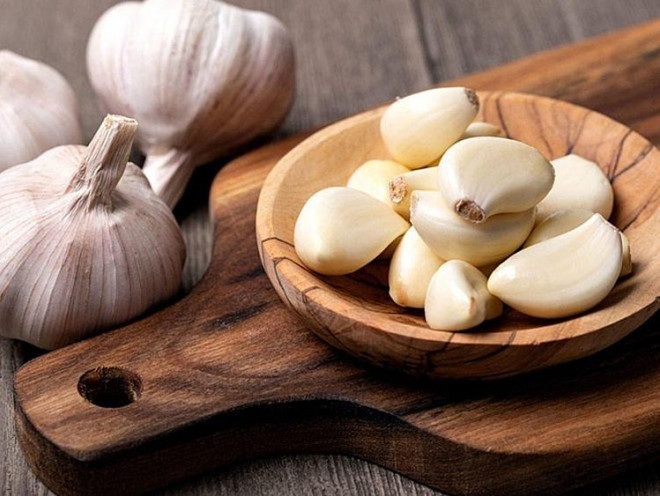 6. Overcome dandruff with aloe vera
Aloe vera contains lots of vitamins and minerals which not only help to beautify your skin but also help you reduce itching caused by dandruff. Aloe vera has antiseptic, anti-inflammatory and cooling properties that help soothe the itching caused by dandruff.
How to do it: Extract a small amount of gel from the aloe vera plant directly and apply it to the scalp. Leave it on for about 20-30 minutes and then rinse it off with a mild shampoo or anti-dandruff shampoo.
7. Treating Dandruff With Apple Cider Vinegar
In fermented apple cider vinegar contains many acidic and highly alkaline components, which are able to kill the fungus and bacteria that cause dandruff.
How to make: Mix apple cider vinegar with water in a ratio of 50 – 50, then use this mixture to wash your hair and scalp. Let the hair wet for about 15 minutes, then rinse with clean water. In this way, the acid in apple cider vinegar will help balance the pH of the scalp, while preventing the growth of dandruff-causing fungi.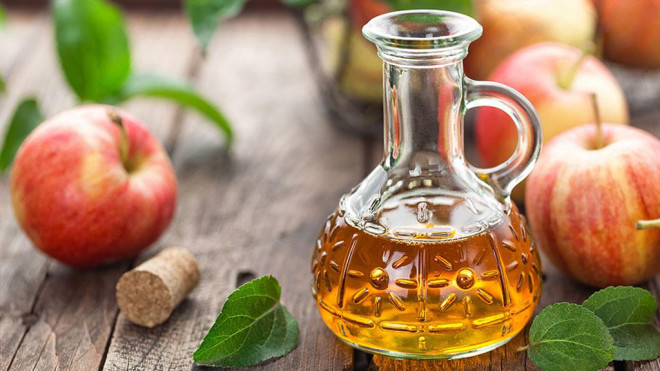 You are reading the article
Uncover 7 effective ways to fight dandruff with only natural ingredients-Beauty
at Blogtuan.info – Source: 24h.com.vn – Read the original article here