More than half a century ago, there was a serious case in Great Britain. At that time, all traces and evidence were still very vague. However, with the persistence of the victim's family and investigators, justice was finally served.
A good girl was brutally murdered
On a day in October 1965, in the city of Wakefield, England, there was a shocking murder case. The victim was 14-year-old Elsie Frost, brutally stabbed to death in a traffic tunnel. During the autopsy, police found that several places on Elsie's body were slashed.
Little Elsie was stabbed through the heart by the perpetrator and died instantly. Her body was discovered by a man walking nearby. This tragedy has caused the whole UK to stir because it is so cruel, everyone is afraid that their child will be the next victim. At that time, more than 12,000 men were interrogated to find the culprit.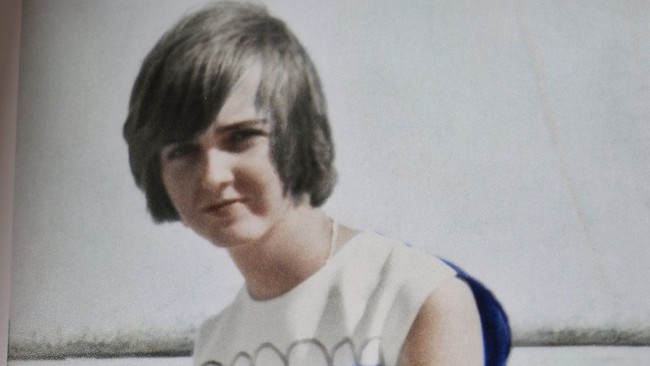 "Elsie is a docile girl and loves to read, her school performance is also excellent, everyone is expected to become a shining example for the lower classes. But fate is too cruel. , a gentle person does not meet good…", The girl's neighbor said sadly.
Because of the serious nature of the case, the police opened a nationwide manhunt, scouring every nook and cranny at the scene to find the culprit. But the investigation agency's efforts were fruitless, they could not find the weapon and no one was convicted. The case gradually sank into oblivion.
However, at that time, the police did name a suspect as Bernard Spencer – a 33-year-old man with many suspicious expressions. But then the court declared Bernard innocent because there was no evidence. Elsie's family is still waiting day and night for the case to be solved to find out what happened to the little girl.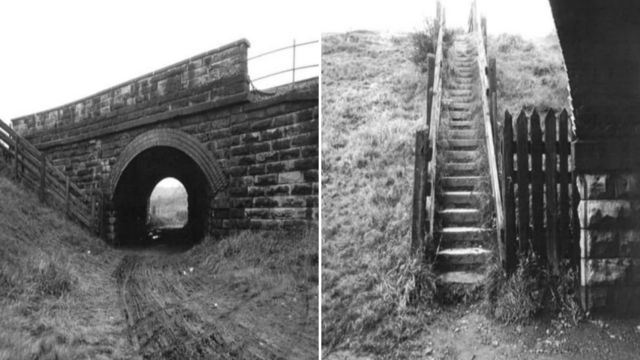 Turning the case back after 50 years of hopelessness
Fifty years before Elsie Frost's death, her sister, Anne Cleave, contacted the media in hopes of turning the case over. Responding to that desire, an investigation team of journalists and West Yorkshire police was formed, to dig into the clues to find the culprit.
Thanks to the efforts of this small investigation team, the police decided to re-investigate the case in 2015. In 2016, police arrested Peter Pickering (78 years old) on suspicion of killing Elsie. He had a long criminal record, becoming known as the "villain of Wombwell" for stabbing and strangling another girl in 1972.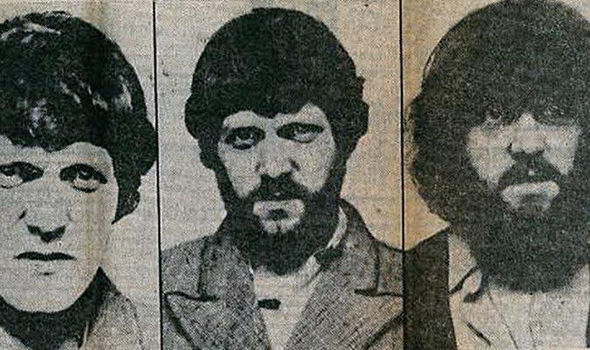 After the incident, Peter was locked up at a mental hospital in Berkshire before being re-arrested by police in 2016. Senior officials believed he was involved in Elsie's case, but did not find any good clues. proof any specific. Unfortunately, in March 2018, when Peter was about to be accused of killing Elsie, he passed away suddenly.
"The case was once again left open when the number one suspect was dead. I am sure Peter was the one who killed Elsie because after Bernard Spencer was pardoned, Peter went on to kill 14-year-old Shirley Boldy and raped her. an old woman in 1972… to put the blame on Bernard" – Anne Cleave shared.
Solve the case thanks to a "sick thing" underground
It was thought that the case would fall into a dead end when suddenly, they discovered that Peter Pickering had written a letter to his ex-girlfriend in October 1965. The letter was filled with despair and hatred when his girlfriend "kicked" him. At the end of the letter, Peter did not forget to warn his ex-girlfriend to "keep an eye on" what he will do next.
When comparing the time, the police discovered that Elsie's case happened only a few days after the letter was written. The detectives also found out that Peter's mother knew everything but still kept it a secret for her son. Right now, a large-scale search is launched to find all the evidence to convict Peter.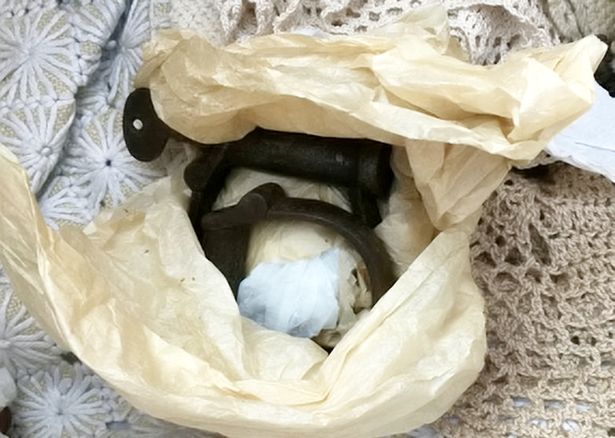 When investigating into Peter's house, police discovered that he had hidden a suitcase deep underground, which contained a handcuffs, women's underwear, diary, letters, paintings and his workbook. children. However, due to the long time, the DNA examination became interrupted, but it is not difficult to know that these are the evidences of the case.
"Peter Pickering's crime target is a teenage girl, I regret ever standing up for him. I and other police officers were all very angry when I read his disgusting diary. "Police Det Supt Nick Wallen angrily shared.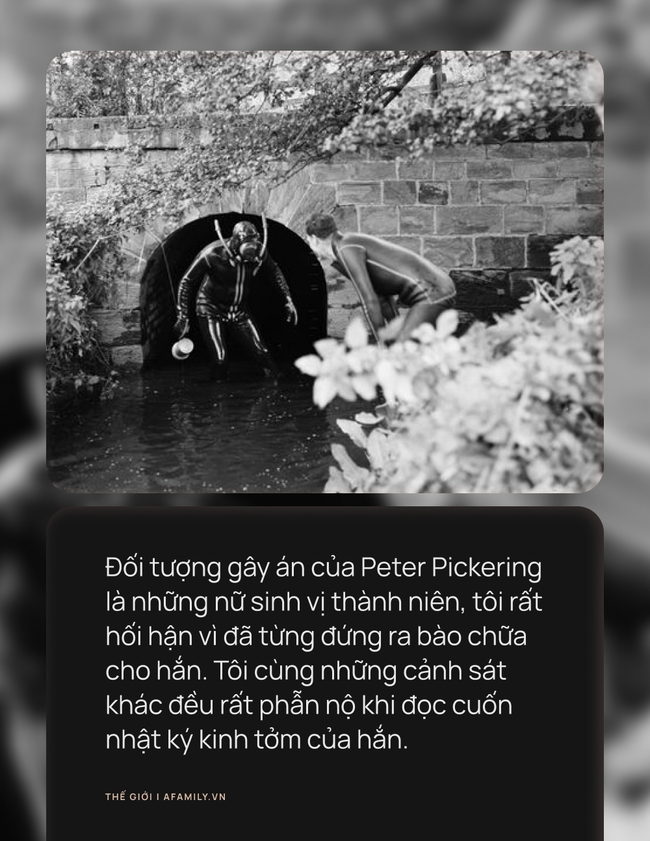 Specifically, in the diary was discovered only the sick fantasies of Peter. The sexual desires and murder of the victim were clearly recorded by him. If it was just a few lines, he wouldn't say anything, but he wrote down several hundred thousand small pieces of paper, the more he read it, the more disgusted he became.
In the suitcase was also found evidence that Peter was present near the place where Elsie died. At the time of Elsie's case, he also repeatedly evaded the police by masquerading as a woman, as well as colluding with his mother to create an alibi.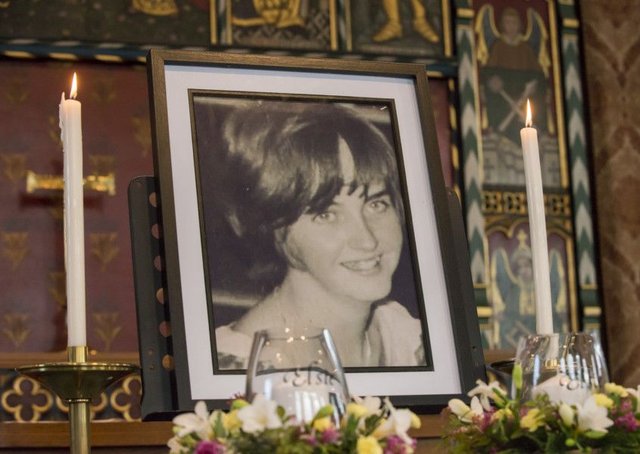 "Although the case has been solved, I am still quite sad that the perpetrator was not found guilty. He deserves to pay for what he did to Elsie. Even so, my whole family is now relieved because he was see the truth of the case", Anne Cleave, the victim's sister confided.
Source: Mirror
https://afamily.vn/be-gai-xinh-dep-bi-sat-hai-thuong-tam-nhung-phai-50-nam-sau-moi-tim-ra-hung-thu-nho-mot- due
You are reading the article
After 50 years of discovering evidence underground

at
Blogtuan.info
– Source:
Afamily.vn
– Read the original article
here