Giáo dục
Life Style
Because Xuan Bac's wife broke her phone because she found a "sensitive" chat group, a psychologist spoke up
"Please check your children's Facebook account. Wow surprise. I gave them all, 2 cellphones are also broken. Many bad actors dragged me to evil group" – The status line alerts the wife of artist Xuan Bac when it detects her children are participating in group chats with 18+ content attracting attention.
In group chats, images shared by several individuals surprised many parents with young children. They are scared because they too have kids the same age, they are stressed because today's kids grow up fast and there are too many temptations around.
With Xuan Bac's wife, he chose to let his children out of the evil chat group, and at the same time said he broke his son's phone. This reaction was understandable, as faced with this situation, he, like many other parents, must have felt extremely shocked and confused… However, when you think about it, was this the way to go? handle the situation effectively?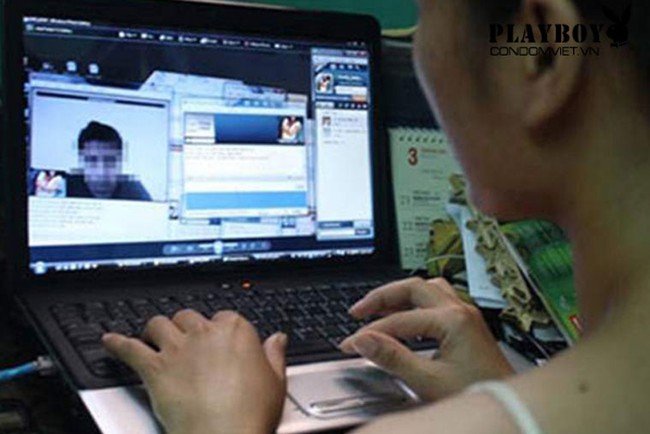 "The most important thing is to help children distinguish between TRUE and FALSE"
According to psychologist Le Khanh – most teenagers view pornography online at some stage, either by accident or on purpose. Teenagers are naturally curious about sex and relationships. They may view pornography for sexual stimulation or information. This category sends negative messages about sex and relationships. This can compromise a teenager's ability to form healthy relationships.
However, according to Mr. Khanh, "identifying" children on social networks is not only a serious violation of children's rights, but can also lead to other unforeseen consequences:
"Many adults give themselves complete control over children's lives and emotions, neglecting children's rights. Children also have their self-esteem. Children may be ridiculed and criticized by friends and those around them. , being the target of ridicule and attacks on social networks … while I myself do not have the skills, courage and sufficient life experience to deal with lead to low self-esteem and psychological damage if not timely intervention. There are psychological traumas in children that cannot be seen until they are adults. And of course very difficult to cure."
In this case, talking is one of the best ways to protect your child from the harmful effects of this content, psychologists say. Pay attention and explain simply, ask your child about his feelings to see how he feels, don't put on a "moral" face to see it as a bad thing. When the internet is booming, and television is filled with hot scenes, it doesn't teach kids to learn on their own, but kids who can access mainstream, standard or not so… unlucky streams of information.
"It is parents who have to overcome the guilt of 'sex is disgusting' to help their children. But the reality is that it is very difficult for many parents to realize this because prejudice has been ingrained in their minds for a long time. It is important to let your child know that it's okay to be interested in sex,Mr Khanh said.
It should be explained slowly, step by step, and it is important to help the child realize, This is just a movie story, not the real thing. Must listen and be open to what your child has to say. If your child has questions, it's best to answer them briefly and honestly. Talking candidly about "adult" content is also one of the best ways to protect your child from potential influences.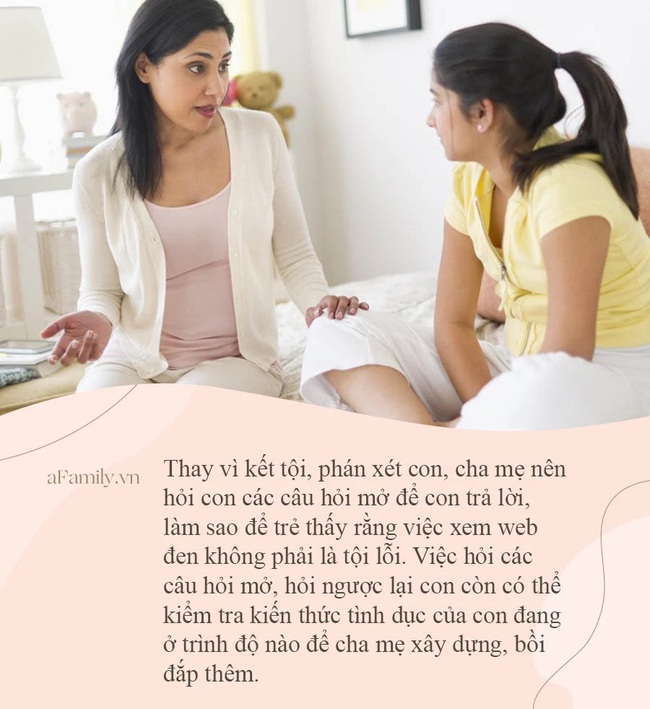 You can explain to your child that pornographic actors are paid. They have to do what they're told and look like they're having fun – even if sex is violent, consensual, boring, or impossible to have fun.
You can tell your child that looking for porn isn't a bad thing, but watching it regularly can get in the way of forming and enjoying a positive relationship. In cases where you are concerned that your child cannot control his or her views on pornography, suggest that your child seek professional help.
Psychologist Le Khanh says, Help children discern reality and equip them with gender knowledge That's important, not forbidden, because we can't control our children 24/7. When your child is in trouble, that's when you demand the greatest love from you and the highest effort to maintain your child's education, but a cruel slap or scolding will not solve the problem.
Avoid giving your child too much privacy. Try to keep them busy playing outdoors, exercising, studying. After the child has a clear understanding of emotions and feels no longer attractive, closed and has other interests, the child will gradually be distracted from deviant behavior.
=>>> REFERENCE more ways to deal with when you find out that your child is watching sex movies from 5th grade Dr. Cherry Vu – (Dr. Vu Anh Dao) HERE.
=>>> REFERENCE How to talk when you find out that your child is watching daddy's black movie HERE.
https://afamily.vn/tu-vu-vo-xuan-bac-phat-hien-con-tham-gia-nhom-chat-nhay-cam-chuyen-gia-canh-bao-1-hanh-dong- co-the-khien-tre-suy-sup-rat-kho-chua-lan-20220313215448398.chn
You are reading the article
Because Xuan Bac's wife broke her phone because she found a "sensitive" chat group, a psychologist spoke up
at Blogtuan.info – Source: Afamily.vn – Read the original article here